Double Trouble
4x4 Magazine Australia
|
August 2019
You're Not Seeing Double, This Pigeon Pair Of Cruisers Are A Match Made In Heaven.
FROM the very first time someone locked in the hubs, four-wheel driving has been something to be shared with friends and family. Whether it's helping cook a campfire roast or running a winch line while you're axle-deep in mud, having someone you can rely on along for the ride is just part of the experience. It should come as no surprise then that four-wheel driving has become a passion that brothers-in-law, Michael and Jackson, have developed together.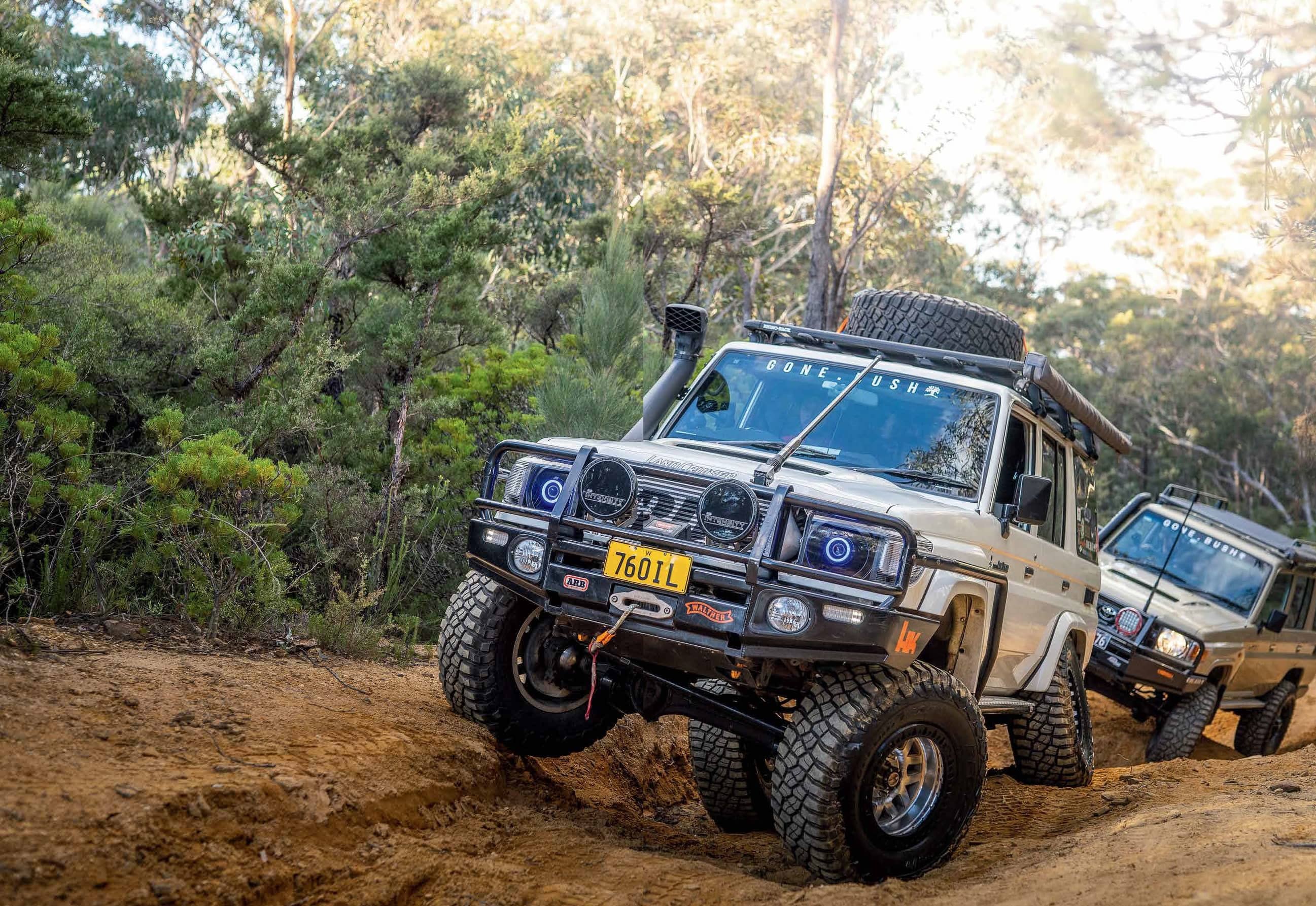 It wasn't that long ago the two Sydneysiders were spending their weekends cruising local tracks in a pair of killer Hiluxes, but, like most off-roaders, through peer pressure or practicality the pair started wanting more. They were faced with the dilemma we've all come head to head with: do they double down and throw money into their current rigs to do something they were never designed to do, or do they start from scratch with a stronger foundation and a clear direction for their off-road nirvana?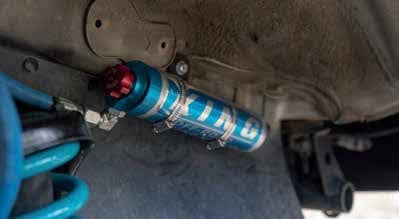 Michael jumped ship first, with live axles (front and rear) and 4.5 litres of V8 grunt hiding beneath the classic lines of Toyota's 76 Series Land Cruiser just too good to pass up. Of course, Jackson's 'Lux was soon gone, and in its place was a snow-white VDJ76 just waiting to snowball.
Toyota's current-gen 70 Series might be the most customisable vehicle on Australian shores; whether it be single- or dual-cab ute, troopy or four-door wagon, the aftermarket has exploded with upgrades and conversions all prime for turning a showroom-fresh rig into an off-road weapon. It's that customisation that first brought the pair of 76s onto 4X4 Australia's radar.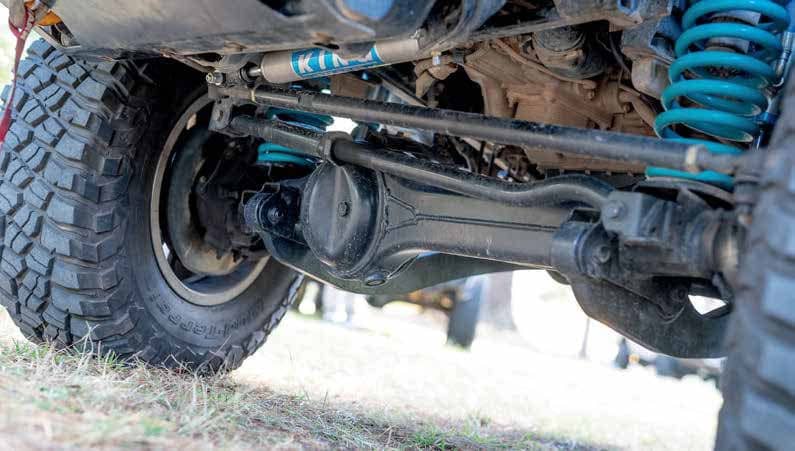 Where most Land Cruisers have one million leaf springs holding the rear end with nonexistent flex, the pair before you have some of the most supple suspension we've seen either side of the black stump.
To give their chariots a ride more suitable for longdistance touring and hardcore weekends, the pair let the team at Automotive Etcellence slice and dice the sub-par rear suspension arrangement out. In its place (in both rides) now resides a hand-built long-arm coil conversion. The set-up rides upon an aftermarket Dwiz housing that not only provides a significant strength upgrade but also corrects the notorious LC70 track width issue. A set of Dobinsons springs positioned above the new rear axle provides the pair with their new ride height, while heavyduty arms hold the whole affair in place. Huge external reservoir King shocks keep the rear end in check through undulating terrain, with a pair of limiting straps ensuring the shocks are always working in their comfort zone.
You can read up to 3 premium stories before you subscribe to Magzter GOLD
Log in, if you are already a subscriber
Get unlimited access to thousands of curated premium stories, newspapers and 5,000+ magazines
READ THE ENTIRE ISSUE
August 2019