RTV COLORS
4LOW Offroad Magazine
|
August/September 2020
AND WHEN TO USE THEM
Have you ever wondered why there are so many different colors of RTV and when to use them? If you're like me, you wonder, but just grab Ultra Grey and move on with your life. I finally decided to educate myself about RTV and find out what I've been doing wrong. Let's start with: What is RTV? RTV stands for Room Temperature Vulcanization, keep reading to find out why and how to use it. I found most information available online is not very helpful. I reached out to my professional mechanic friends to see what they knew, while they all had their own opinions, none were willing to go on record to tell me when to use each color of RTV and why. So, I went right to the source, Permatex, the makers of RTV, to help me.
Our RTV expert at Permatex is Curtis Haines, formerly the Technical Service Manager at Permatex, now the Inside Sales Manager. It was a blast chatting with him, and I know we only scratched the surface of his knowledge. Let's dive into what Curtis shared with me during our conversation.
While we are going to focus mainly on RTV in this article, Permatex has a wide array of products that solve specific problems. Permatex is over 100 years old and is still selling its original product, Indian Head Gasket Shellac Compound. With this rich history, many of Permatex products and the ways they are used are passed down from generation to generation. The particular Permatex product you like to use and love is likely due to a family member teaching you how and why to use it. This is one of the reasons Permatex has been in business for as long as they have. Their products all work so well that even if you are not using them for the exact designed purpose, it still has a high probability of working. Most of us just buy Ultra Black or Ultra Grey for just about every application. 20-30 years ago, you might have just grabbed Blue or Grey RTV, and now the next generation will be picking up Permatex Optimum Black or Grey. What is the difference between Standard, Ultra, and Optimum? We will be answering that and the color differences in this article.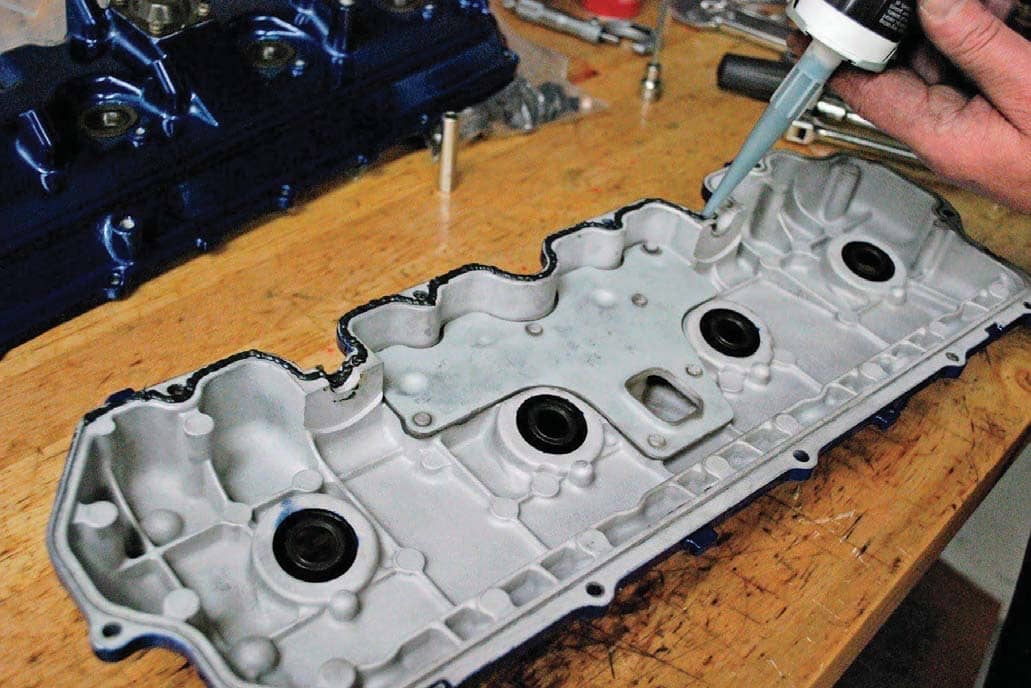 BLACK RTV
Permatex currently has three black RTV products. Black Silicone Adhesive Sealant, Ultra Black, and Optimum Black. There is also The Right Stuff, but we will talk about The Right Stuff later.
Black Silicone Adhesive Sealant part number 81158 – This RTV is not recommended for engine applications. It is not oil resistant; you don't want to confuse this product with the Ultra Black. The Black Silicone Adhesive Sealant can be used for window sealants, water sealing, and for electrical repairs. It is great for anything that would experience a jarring impact because it has high tensile strength.
Applications listed from Permatex includes indoor/outdoor sealant, bonds, repairs, mends and secures glass, metal, plastics, fabric, vinyl, weather stripping, and vinyl tops. Protects and repairs electrical wiring. Waterproof and flexible.
Temperature range -75°F to 450°F (-59°C to 232°C); resists water, weather, and vibration.
Ultra-Black Maximum Oil Resistance RTV Silicone part number 82180 – This is the best-selling, flagship product. It is best used for any application that comes in contact with engine oil. It is good for bonding two types of metal together because it can flex to ten times its original shape. For example, joining a steel and aluminum part, the two metals will heat and cool at different rates causing them to expand away from each other.
Applications listed from Permatex include valve covers, oil pans, intake manifold end seals, timing covers, differential covers Temperature range -65°F to 500°F (-54°C to 260°C) intermittent; resists auto and shop fluids and vibration.
Optimum Black part number 27037 – The Optimum line is the next evolution of Permatex RTV. Just as the Ultra line was an improvement over the Standard, the Optimum line was designed to evolve with the automotive industry. As auto manufacturers continue to innovate and use different materials, Permatex continues to test and improve the line to make sure it can handle the demands. Like Ultra Black, Optimum Black has maximum oil resistance, but it has even more flex, up to 15 times. The extra flexibly of the Optimum Black and its heat dissipation properties allow it to retain the bond between different materials. Optimum Black should be used to bond two, unlike materials where oil is present.
Applications listed from Permatex include the same as Ultra Black but for newer, lightweight and premium components, where maximum oil resistance and high flex is required because of dissimilar metals.
High-Temperature performance up to 500°F.
GREY RTV
Permatex currently has three Grey RTV products, Ultra Grey, Ultimate Grey, and Optimum Grey. Again, there is also a Right StuffGrey, but we will cover that later.
You can read up to 3 premium stories before you subscribe to Magzter GOLD
Log in, if you are already a subscriber
Get unlimited access to thousands of curated premium stories, newspapers and 5,000+ magazines
READ THE ENTIRE ISSUE
August/September 2020