PITCHING GAMES - Popular camp activities
4LOW Offroad Magazine|February/March 2020
One of the most satisfying parts of trail riding is the time that comes after everyone is off the trail. A good meal, a campfire, at least one guy working on a repair, your favorite beverage, all are part of the evening activity. Add a little friendly competition, and the night is just beginning.
Pitching games are the most popular form of games we see at camp. They are simple to play, easy to set up, and don't require a lot of equipment. Games like horseshoes, corn hole, or washers can be found everywhere. Mini-tournaments, games of skill, and good times can be easily set up, and participants of all ages can join in. All three of these games are designed to be played outdoors, with minimal required equipment and just a bit of space in any kind of terrain or ground surface.
HORSESHOES
Horseshoes is a lawn game played between two people (or two teams of two people) using four horseshoes and two throwing targets (stakes) set in a lawn or area. Often off-road parks will have dedicated horseshoe pits available, but it's easy enough to set up your own. In a game, players alternate turns tossing horseshoes at stakes in the ground, which are traditionally placed 40 feet apart.
There are two ways to score: by throwing "ringers" or by throwing the horseshoe nearest to the stake. A ringer is a horseshoe that has been thrown in such a way as to completely encircle the stake. Disputes are settled by using a straightedge to touch the two points at the ends of the horseshoe, called "heel calks." If the straightedge does not touch the stake at any point, the throw is legally classified as a ringer.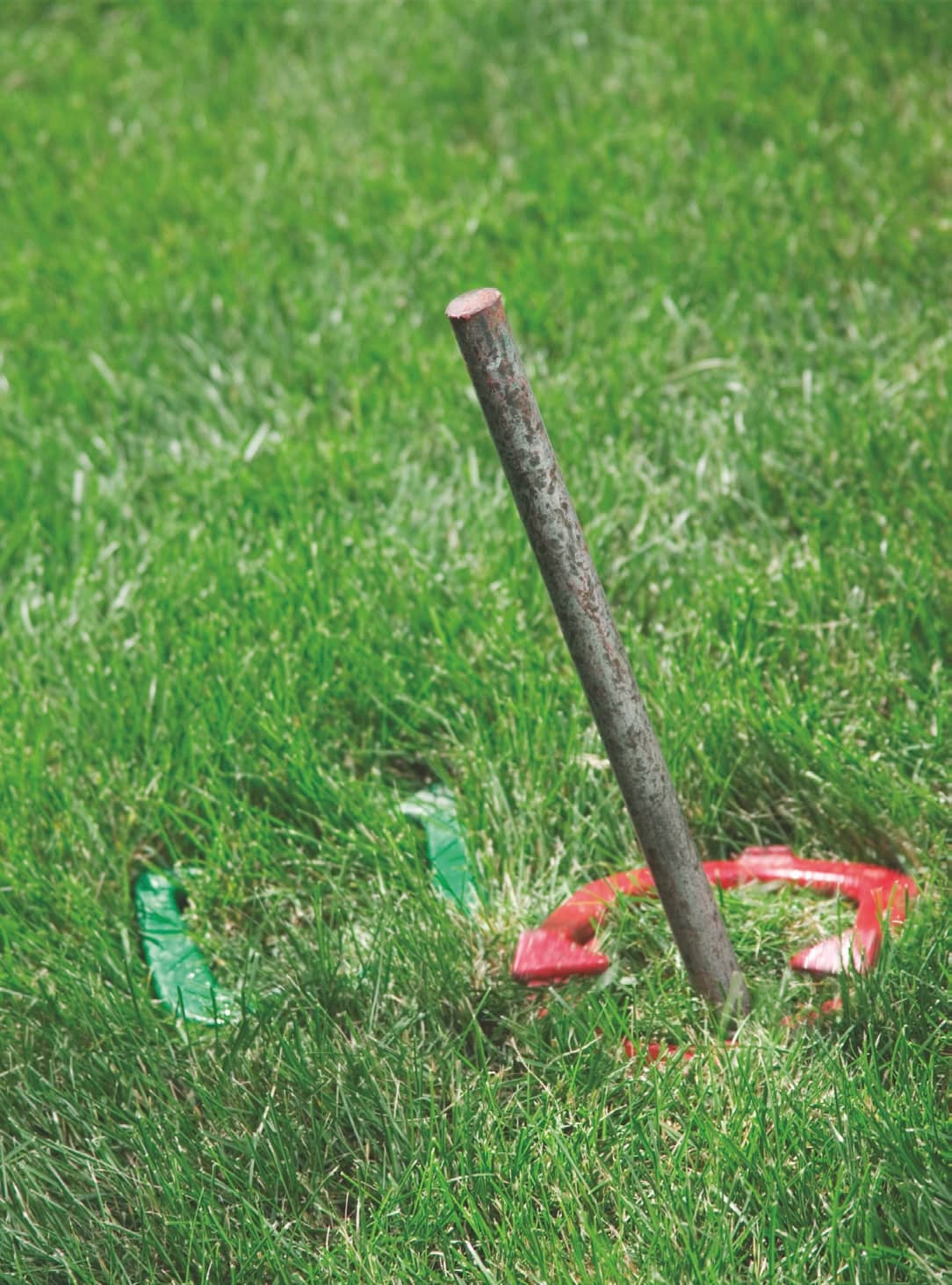 You can read up to 3 premium stories before you subscribe to Magzter GOLD
Log in, if you are already a subscriber
Get unlimited access to thousands of curated premium stories and 5,000+ magazines
READ THE ENTIRE ISSUE
February/March 2020