ARCTIC TRUCKS. MARS ROVER
4LOW Offroad Magazine
|
December 2019/January 2020
Advancing Humanity
AT the foot of a range of barren mountains in the middle of Iceland a domed tent houses a team of scientists operating a nearby robot. At first, controlling a buggy from a laptop might not sound too much like being a part of the ultimate off-roading project, but even for a seasoned off-roader, what the scientists are working on is quite mind-blowing. The systems being developed in this remote and desolate landscape will soon be an integral part of the world's most sophisticated off-road vehicle. Not for any expedition on Earth through, what is being developed is for the terrain of another planet.
THE NEXT MARS ROVER.
And to get to such a remote test site, far across treacherous alluvial glacier flows no normal 4x4 could cope with, the Mission Control team turned to one of the biggest players of extreme terrestrial off-roading; Arctic Trucks. We went to the land of fire and ice to join them on a mercy mission. And had a cup of tea.
Out of the capital, Reykjavik, Iceland, away from the Viking themed souvenir shops and the world's most expensive beer, it doesn't take too long for Iceland's famously epic wilderness to start… and the tarmac to end. With the specially made 38" tires at 11 PSI driving feels like a cross between trying to predict the humorously vague steering of an old Land Rover and a hovercraft. But floating over the rough surface means we can easily do 30 mph where normal 4x4's would be crawling along wondering when they'd next get stuck in a patch of soft volcanic ash or have to winch over a ledge of solidified lava.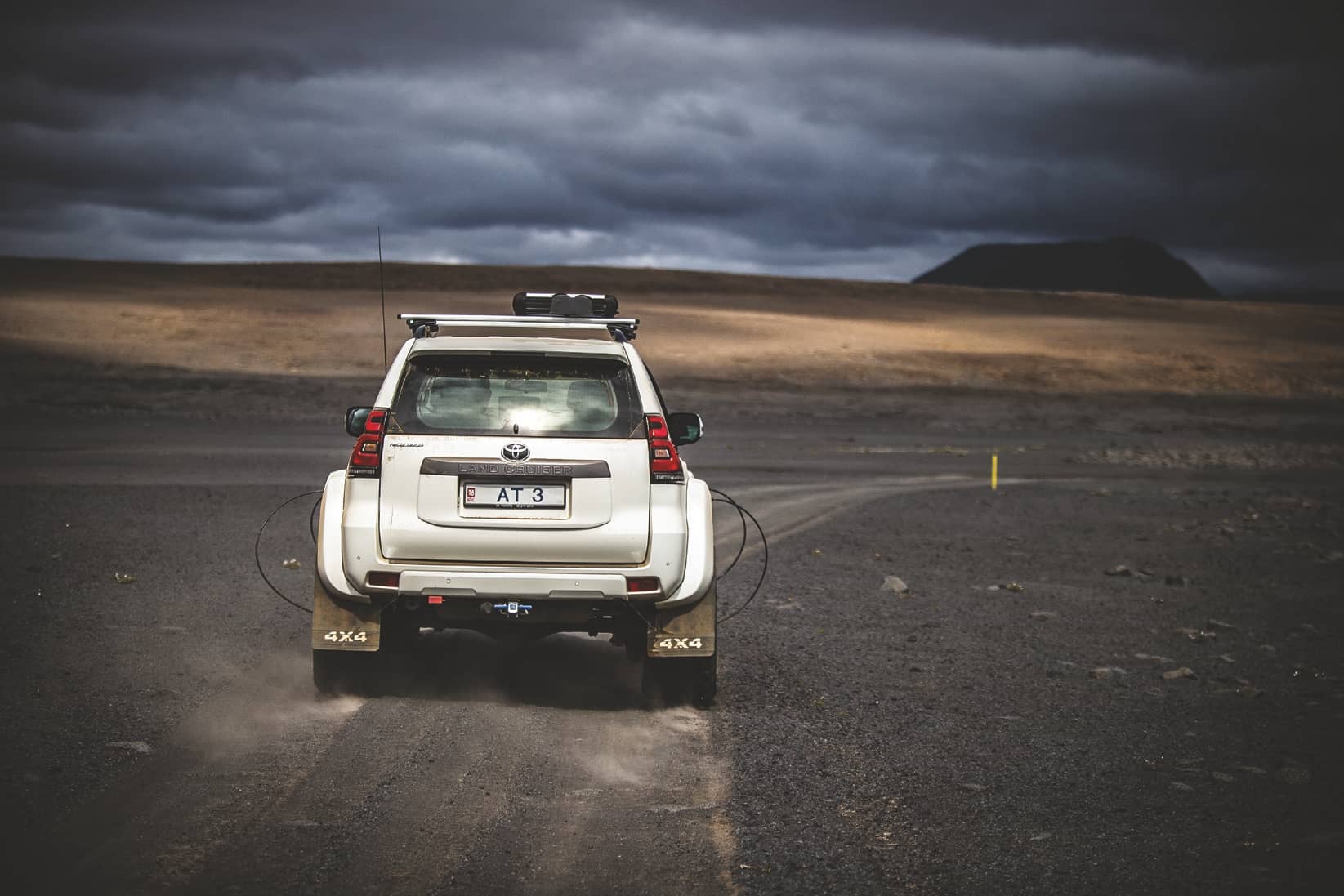 Unless you are in a rally-raid, speed generally isn't the most important element of off-roading but when you have literally thousands of miles to cover, such as traversing the Greenland ice caps or driving a thousand miles from the Antarctic coast to the South Pole, more speed means less time travelling, which in turn means you can carry fewer supplies. On a massive expedition when percentage savings can mean tens of thousands of dollars, it's a real advantage.
At a barely discernible track between the stratified lava a sign warns that the road ahead is impassable. For Arctic Trucks, of course, practically nothing is impassable. There is one slight adjustment needed though. In soft sand lowering the tire pressures to increase the 'footprint' makes a huge difference, but it's a seriously time consuming process to air them back up again. The CTIS system, where all tires can be inflated from a button in the cab, saves having to get out to do each tire individually. In a -50 C Antarctic blizzard this can, without exaggeration, be a life-saving device. But now Arctic Trucks has developed an app that controls the pressure of each tire from a phone screen, so that not only they can be constantly monitored, but they can also be individually adjusted with just a tap. And new technology was the theme of this trip.
You can read up to 3 premium stories before you subscribe to Magzter GOLD
Log in, if you are already a subscriber
Get unlimited access to thousands of curated premium stories, newspapers and 5,000+ magazines
READ THE ENTIRE ISSUE
December 2019/January 2020