Originally from Pretoria and now based in London, winner of the 2013 BP Portrait Award, Susanne Du Toit shares her philosophy on painting portraits.
I have always looked at people as the subjects of art, but I arrived at portraits late in my journey as an artist. The catalyst was a catalogue from a 2006 exhibition at the Met, in New York, Glitter and Doom, where I rediscovered German art from the interwar period, and especially the work of Otto Dix and the New Objectivity. Maybe it was because my technical training at art school did not include portraiture that I was so sensitive to the raw humanity of these paintings.
At any rate, lack of academic background has determined my own approach to portraits. Formally,
I do not think of a portrait any differently to, for instance, a landscape. I judge the success of a portrait foremost as a painting, or a work of art even. What I mean by this is that rules can only take you so far: a technically accomplished portrait does not necessarily make an interesting painting.
And so, I do not have any strict rules about portraits to pass on. For that, and for so much more, I can recommend Robert Henry's book, The Art Spirit, which has been invaluable to me. I can only share what I find helpful and hopefully provide some tools to help a painter discover and pursue what they value in a portrait.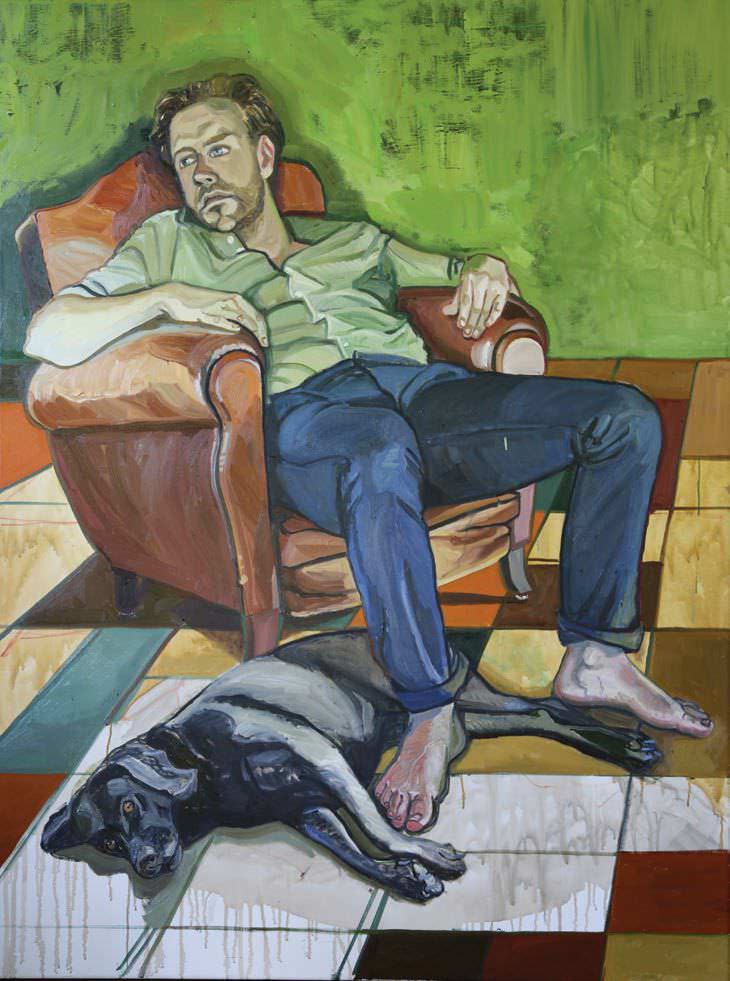 Let's begin with the obvious: unless you are painting a commission, there needs to be a purpose, a particular vision behind any portrait. Wanting to make a portrait is one thing– but ask yourself, why this portrait. Such a goal could be to communicate the aura of an individual or a particular emotion, to capture a narrative or a scene that you find compelling, or, if it is the painting itself you are more interested in, to explore a certain colour or composition.
In the course of a portrait you will find many things to engage you, but setting out with a vision like this will give you direction in the decisions you make. You will actually feel more bold and spontaneous when the practical business of making the portrait begins, and will hopefully produce a painting that speaks clearly and has its own recognisable character.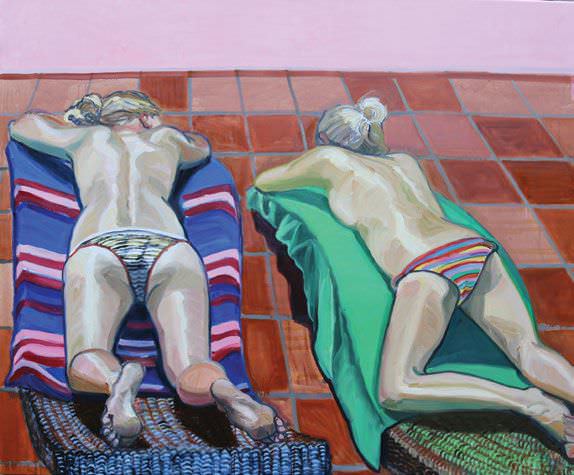 If what you are trying to capture is abstract, such as a mood or feeling, then you need to begin creating a bridge between this energy and the physical reality of the painting. The first practical step is figuring out a composition. Preliminary drawings help you to do this.
Continue Reading with Magzter GOLD
Log-in, if you are already a subscriber
Get unlimited access to thousands of curated premium stories and 5,000+ magazines
READ THE ENTIRE ISSUE
Issue 24