Tips and techniques: oils
ELEMENTS OF COMPOSITION
In modern times we can trace the elements and principles of art and design back through history. Together, the elements and principles form the foundation of the language of art. This provides the current day artist (novice or experienced) with having everyday art terms and a language to express to others what artists of old have used in their own creative process.
At first, when discovering the power that composition and design holds for the novice and experienced artist, your whole view of what art is about, changes. You discover that the principles of art are not the same for any two artists using them. They all use the same art elements and principles, in quite different ways.
The knowledge and understanding of design and composition opens up and gives meaningful ways to realise how to express yourself through the creative process. It gives you the visual words to explain to others, what you were thinking and experiencing, when you created your art. In the end, successful artistic expression requires that boundaries be pushed to suit the artists' intent to the point where the artist finally has the ability to let others hear their artistic voice. It makes it possible to express in a unique way, the same as others have been doing throughout history. The language thus never grows old or becomes outdated.
The joy of seeing what tools the artist has used and how they were used in producing their art, fascinates me. In this mix the artist uses composition and design as the tool to make things look right. By using and applying the principles of art, the artist conveys their intent. The intent being, the combination and use of the ingredients to make memorable art. These principles and their use also aid in determining whether a painting is finished or not.
But what are these elements and principles of design that it holds so much promise for unique expression? Note that they have not been arranged in any particular order of importance. Their use, on the other hand, is important to have your artistic voice ring true. They are also not used individually by artists but in combination with others.
When we investigate the Elements of Composition, these are the shortlisted ones referred to most. Unity, Balance, Movement, Rhythm, Focus, Contrast, Pattern and Proportion.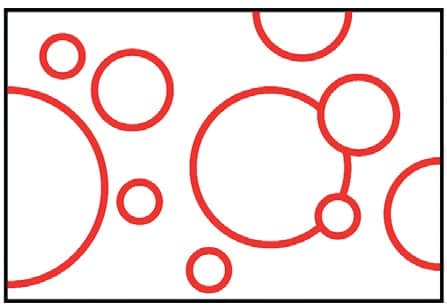 Continue Reading with Magzter GOLD
Log-in, if you are already a subscriber
Get unlimited access to thousands of curated premium stories and 5,000+ magazines
READ THE ENTIRE ISSUE
Issue 50