Marie Makowski
Marie Makowski actually graced the state of New Jersey before she moved to Philadelphia and California. She now resides in Hawaii.
You will soon see Marie on the upcoming new season of Spike TV's Ink Master Season 8. You might think a beautiful woman who looks great in a bikini can't also be a talented tattoo artist, but you'd be wrong.
Dan Lorenzo: Yesterday, you told me you love the movie Ted, but you don't like Family Guy. What is it that you don't like about Family Guy?
Marie Makowski: (Laughs) I don't know…I guess the humor in Ted is a little bit more relatable to me.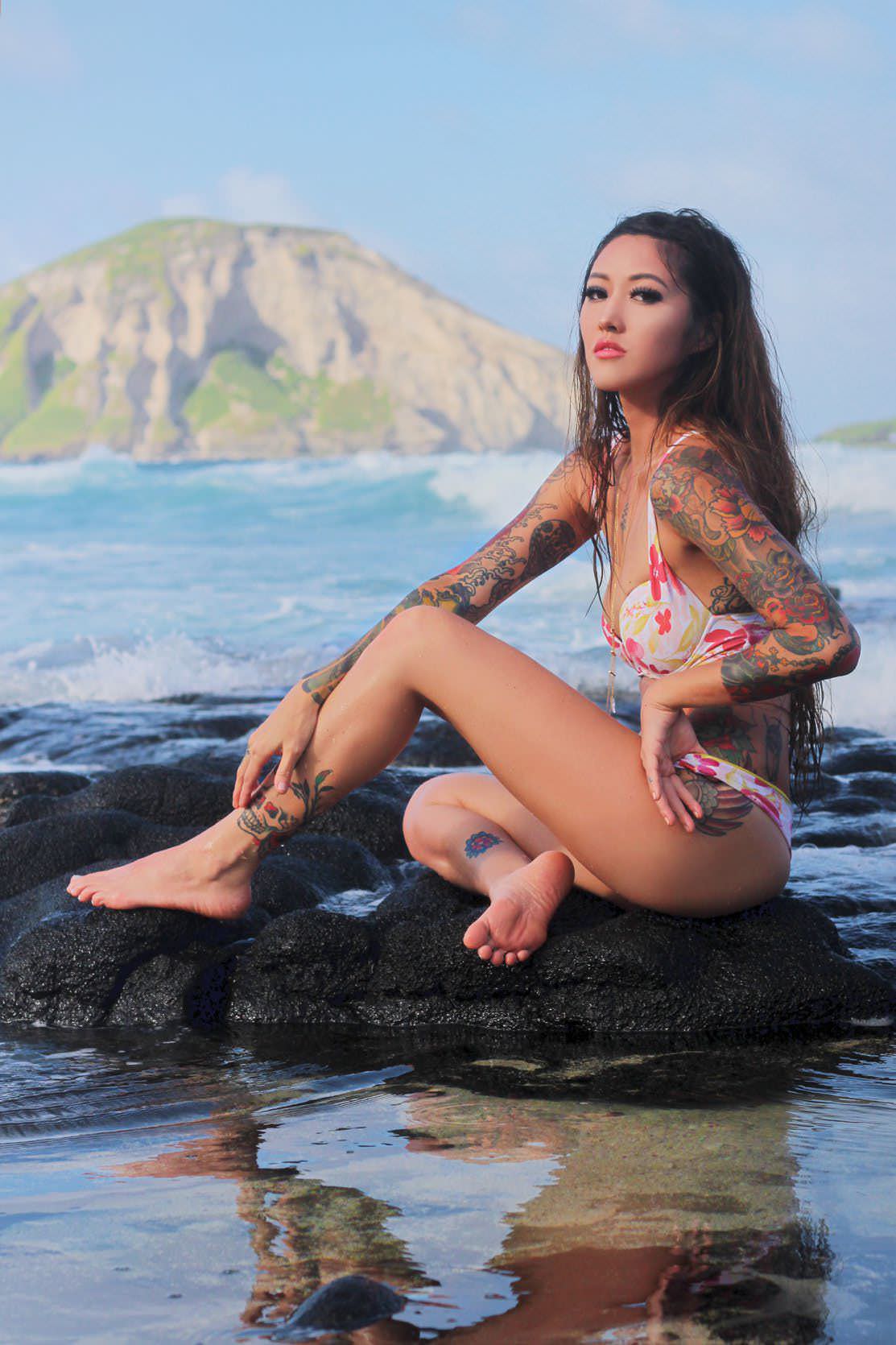 DL: What pisses you off most about the tat- too business?
MM: I think there is an over saturation of shitty tattooers in today's industry. Artists who haven't done apprenticeships, which some could argue aren't 100% necessary... and think they can just skip over the fundamentals straight to super stardom. I believe many tattooers today are in this industry for the wrong reasons. There is a lack of integrity which, with any luck over time, will reinstate itself due to the explosion in the numbers of tattoo artists. Subsequently, I hope there comes a realization that there is more to tattooing than a high Instagram following and the ability to print out pictures from the Internet and trace them.
DL: You recently told me that people who curse are more sincere. Do you really believe that or is it just a good excuse?
MM: I totally fucking believe that (Laughs). I believe it adds passion to whatever it is one may be talking about.
DL: What do you miss about living in New Jersey?
You can read up to 3 premium stories before you subscribe to Magzter GOLD
Log in, if you are already a subscriber
Get unlimited access to thousands of curated premium stories, newspapers and 5,000+ magazines
READ THE ENTIRE ISSUE
Issue 178