The Art of the Author Photo
Poets & Writers Magazine
|
September - October 2020
How to make a lasting image
I REMEMBER inspecting the cover of Alexander Chee's debut novel, Edinburgh, the 2016 Mariner Books paperback, turning it over and gazing at his author photo. I was in my junior year of college, seeking out queer fiction for the first time. While reading Chee's semiautobiographical novel—then seeing a face like mine on the back cover—I felt a deep sense of recognition and gratitude. And even after moving to New York City and attending a few of the author's readings, that first encounter still feels foundational—it's not that I can tell you his exact pose or accurately describe the shadows, but I do remember how the photo stood out against the deep blue of the cover and how I felt in the moment of looking. This is just one memory. Each time I pull a book off my shelf, I encounter a different familiar face. I don't always pause to look, of course, but when I do the repeated exposure must have some effect.
What does it mean, as an author, to give an image of yourself such an outsize life and send it off with your words to live in hundreds or thousands of homes? Not long ago it was common for an author photograph to occupy the entire back cover—take Truman Capote's famous portrait for Other Voices, Other Rooms, a photograph by Harold Halma in which the young author reclines across the entire backside of the dust jacket, his face slightly downturned, eyes up, staring. I wonder about the lifespan of this image. I'm amazed that, for a writer whose photographs and likeness appeared in so many other forms—in tabloids and newspapers and on television—this will be the image that endures in so many private bookcases, libraries, and memories. Contemporary portraits might be less exaggerated, but they belong to the same dramatic tradition.
Writer and editor T Kira Madden, who is also a talented photographer, describes author portraits as if they are guests arriving at a party: "I love seeing everyone dressed up in their favorite outfits," she says. "It's not always such a public career...so it's a nice way to kind of step into the light and says, 'This is who I am.'" I like thinking of the images in this way: Each personal library is another manifestation of our community.
Whether the opportunity to step into the light fills you with excitement or dread, how do you make the most of it? Or if it's something you might decline—how do you make the choice? In an e-mail exchange, Chee writes that author photos "are never neutral choices and never were," in part because the author must navigate both the imagined desires of the reading public and their personal desires. Recalling his early photographs, Chee writes, "I used to feel betrayed by them, which is somewhat hilarious to me—in my youth, when I believed I was so misshapen, there was a way I wanted to look in the way of how I actually look. Seeing those photos now, I can see the beauty in them, but I couldn't then." It's comforting to hear him speak of this evolution. (In fact, Chee's latest book, How to Write an Autobiographical Novel, prominently features portraits from his youth on the cover and interior). No matter what you decide today, everything—your own views, the reading public's, the industry's aesthetic norms—is malleable.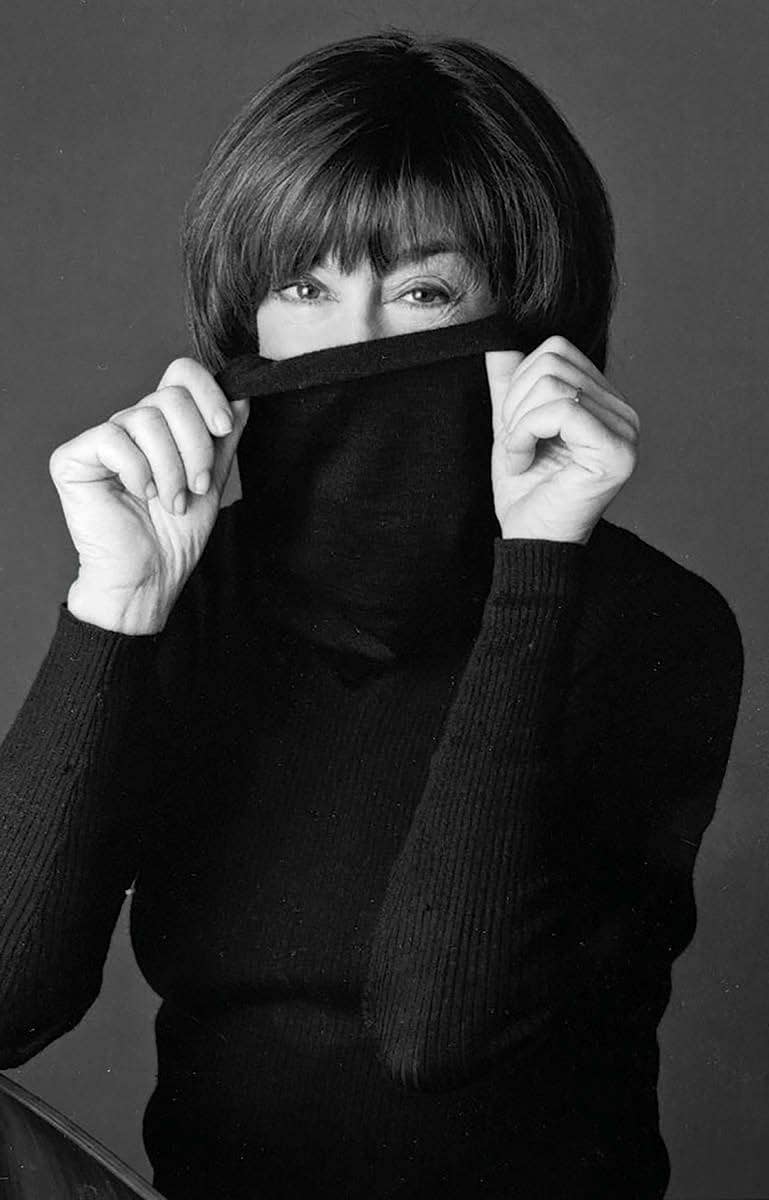 In addition to Chee and Madden, I sought out the opinions of others in the industry—writers, photographers, and publicists—to learn about how they view the author photo. Along with their practical insights, each offered a unique way of thinking about these unusual documents. They each model how to create a portrait on your own terms.
PORTRAITS begin with ideas, long before a writer steps in front of the camera. Having some background in photography, and a particular interest in film photography, Madden had a clear sense of the visual aesthetic she wanted for the portrait for her first book, Long Live the Tribe of Fatherless Girls (Bloomsbury, 2019). Early on she decided she would use black-and-white medium-format film (a larger film negative that captures more detail than its 35mm counterpart). She also knew she would feel most comfortable working with a friend. "I am someone who's always been behind the camera," she says. "I knew that if I hired a professional I didn't know, I would get super stiff.... I asked Jac Martinez, a photographer I love and a very dear friend." With Martinez on board, the two exchanged their favorite author photos through the ages, further refining Madden's idea for the image they would create together.
While Madden was working toward a certain aesthetic, she was also ensuring that the process as a whole—before, during, and after the final product— would feel positive. Madden and Martinez committed a weekend to the project, taking some photos at home in New York City, and also driving up to Albany, New York, for an outdoor photo session. In addition to the more traditional portraits—Madden framed by a simple background—they also took more abstract images. For example, one features Madden behind glass, with the reflection of leaves slightly obscuring her figure. Those images weren't right for the book, but they were favorites to hold on to.
"It's so corny, but I really think people should feel like themselves, always, when you get your photo taken," Madden says. "With something like a school picture or an author photo, there's an instinct to dress up and maybe be this different version of yourself, a more polished version of yourself, and I think often those are the pictures we look back on and think, 'What was I doing?'" Think about location, clothes, hair, she advises. What place and style make you feel most like yourself?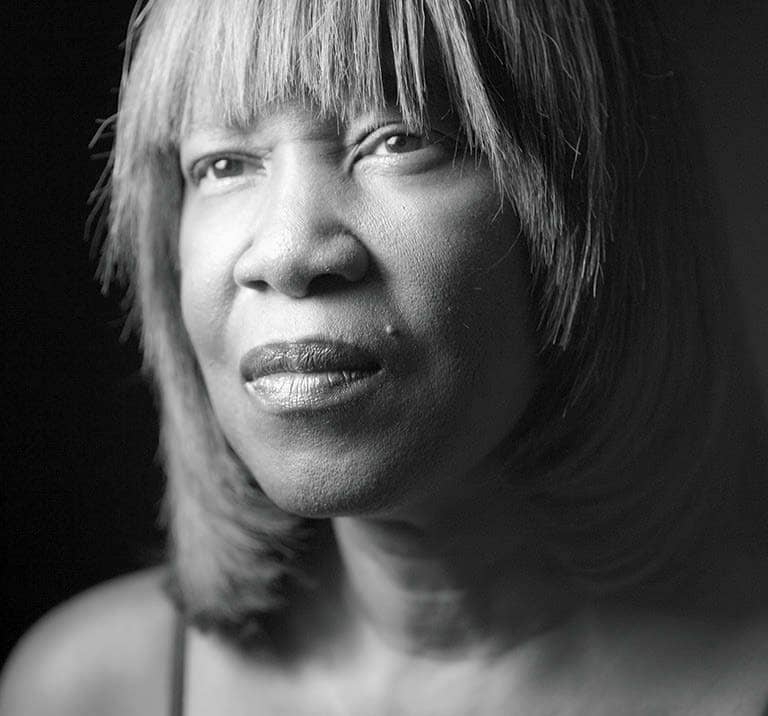 While Madden knew she would work with a friend, many writers do choose to hire photographers they haven't met before—but that doesn't have to mean the process is any less intimate or safe. An experienced photographer will anticipate their clients' nerves and have the patience and tools to gently draw their subject into the experience. Nina Subin, a professional photographer based in New York City who began taking portraits in the early eighties, has several strategies for helping people feel at home in front of the camera—some writer-specific, some best practices for all portraiture. She generally calls the writer ahead of the session to go over logistics. They might discuss clothes—don't worry about the seasonality, she advises; "If you're photographing in December and they have this beautiful summer dress, why not?"—but any conversation just helps break the ice. Subin also tries to read at least a few chapters of the writer's book. This helps her get a sense of the person, the tone of their writing, and gives them both something to talk about as the shoot unfolds.
In her New York City studio, located on the tenth floor of a building in Chelsea with plenty of windows for natural light, Subin keeps things low-key: She typically doesn't play music or bring in assistants. She doesn't set a specific time limit on the photoshoots, and simply works as many hours as necessary: "It takes people a little while to warm up and get relaxed, from their end, and then from my end, it takes a little while to find the right angle and the right light combination on someone," she says. "But we always get there."
You can read up to 3 premium stories before you subscribe to Magzter GOLD
Log in, if you are already a subscriber
Get unlimited access to thousands of curated premium stories, newspapers and 5,000+ magazines
READ THE ENTIRE ISSUE
September - October 2020