OUR FIFTH ANNUAL 5 over 50
Poets & Writers Magazine
|
November - December 2020
For the past five years we've dedicated this space to featuring five debut authors who have lived a good deal of life before publishing their first books. From the start our aim was to highlight not one path—not some mythical road, paved with youthful intentions, upon which so many "new and emerging" authors travel— but rather the countless individual routes, some considerably longer and circuitous than others, that lead to the publication of a debut book.
After all, there isn't one way to be a writer, and "new" and "emerging" are not synonymous with "young." In this, our fifth annual 5 Over 50, we meet five authors—ranging in age, from early fifties to early seventies, and published by presses large and small, from Cleveland's independent Belt Publishing to New York City's Big Five imprints—who followed their passion, dedicated themselves to their craft, and pursued with dogged perseverance a dream undiminished by career building, child rearing, and the joys, sorrows, responsibilities, and challenges of lives well lived. As one of this year's debut authors, A. H. Kim, whose dream to publish a book revealed itself relatively recently—only eight years ago—puts it: "To those of you who have a dream I say, 'Go for it.'"
Elizabeth Wetmore
Age: 52. Residence: Chicago. Book: Valentine (Harper, March 2020), a novel that explores the lingering effects of a brutal crime on the women of a West Texas oil town in the 1970s. Agent: Samantha Shea of Georges Borchardt, Inc. Editor: Emily Griffin.
DO SOMETHING beautiful. These words, which appear in the final frame of George Saunders's 2015 short film, "On Story," have graced the wall behind my desk for years. When I wrote Valentine, I set out to tell my characters' stories, to bear witness to their lives and their quiet, flawed, often accidental acts of courage. But mostly I wanted to do something beautiful.
Lately I have a reply ready when someone asks why, at the age of fifty-two, I am just now getting around to publishing Valentine, a book I spent fourteen years writing, give or take. What was I waiting for? Perimenopause, I tell them, when I finally stopped giving a damn what anyone thought about my characters, or my book, or me. If I'm feeling less jokey, I say that I had to get out of my hometown in West Texas first. See a bit of the world, live a little, have some adventures, and make some mistakes.
What I don't talk about, at least not often, is that it took me a long time to become someone who could stay put long enough to tell the story, who didn't cut and run every time her life got messy. And writing a book is a messy thing.
Sometimes I talk about my working-class roots and, in spite of being a mediocre high school student, eventually earning a college degree, a first in my family. Or I'll riff on the grind of paying the bills and keeping a roof over my head. Putt ing the bacon and beans on the table, my father calls it. He survived two years as a medic in Vietnam and came home to spend t he next thirty-five working in "safety" at a petrochemical plant. I have learned as much about storytelling from my old man as I learned in any writing class.
Matter of fact, I learned most of what I know about storytelling from all the people I have worked alongside for most of my adult life—the bartenders, food servers, fellow teachers, one cranky old cab driver. This is not to say that fiction workshops and graduate school weren't helpful. They gave me the gift of time and a community of other weirdos who thought the pursuit of beauty was not only worthwhile, but necessary.
But in the end I finished Valentine because I learned to ask for help. I come from hardheaded people, on both sides of the family, who would rather die— literally, in some cases—than ask for help. In my world the death cult of the rugged individual is alive and well, and it's a wrecking ball. Valentine exists because I couldn't bear to give up, but it also exists because of the love and sacrifices of my friends and family— particularly my husband. People helped me—with time and encouragement, money, childcare, and a few weeks at writers' residencies. If you have a story that you have to tell, ask for help. And if you can't get it at home, get it somewhere else. Writing a book is hard, and no one does it alone, not really.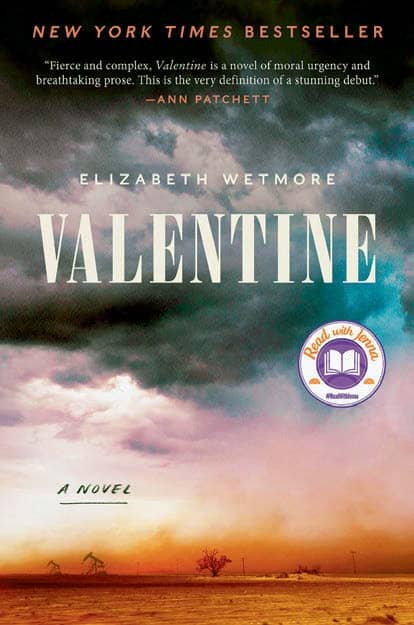 What kept me at my desk all those years? Joy, wonder, the pleasure of spending an entire morning helping a perfect sentence be born. And what brought me back to my desk when earning a living, raising my son, or being a friend and lover called me away? Every time I thought about giving up—and I did, frequently—I was filled with such sorrow that these characters' stories might not make it into the world. It was a grief so real I felt as if someone had placed a brick sideways on my chest, one edge at the base of my throat, the other resting just below my heart. Because it was never about writing a book; it was always about writing this book.
Vivian Gibson
Age: 71. Residence: Saint Louis, Missouri. Book: The Last Children of Mill Creek (Belt Publishing, April 2020), a memoir about survival, as told from the viewpoint of a watchful young girl. Agent: None. Editor: Martha Bayne.
I THINK it is fair to say the path to publishing my debut memoir was atypical, if not serendipitous. I never thought of myself as a writer, though I love words, and reading, and storytelling.
In 2015 I retired after forty-five years of working in the human resources field. I worked the past eleven years recruiting mentors for Big Brothers Big Sisters of Eastern Missouri. Sometime around the middle of that first year of retirement I bought a paper shredder and whirred through mounds of unwanted paper. I stopped periodically to read, then set aside, yellow pads, spiral notebooks, single sheets of paper, envelopes, even paper napkins, all scrawled with thoughts I'd deemed worthy of recording over decades.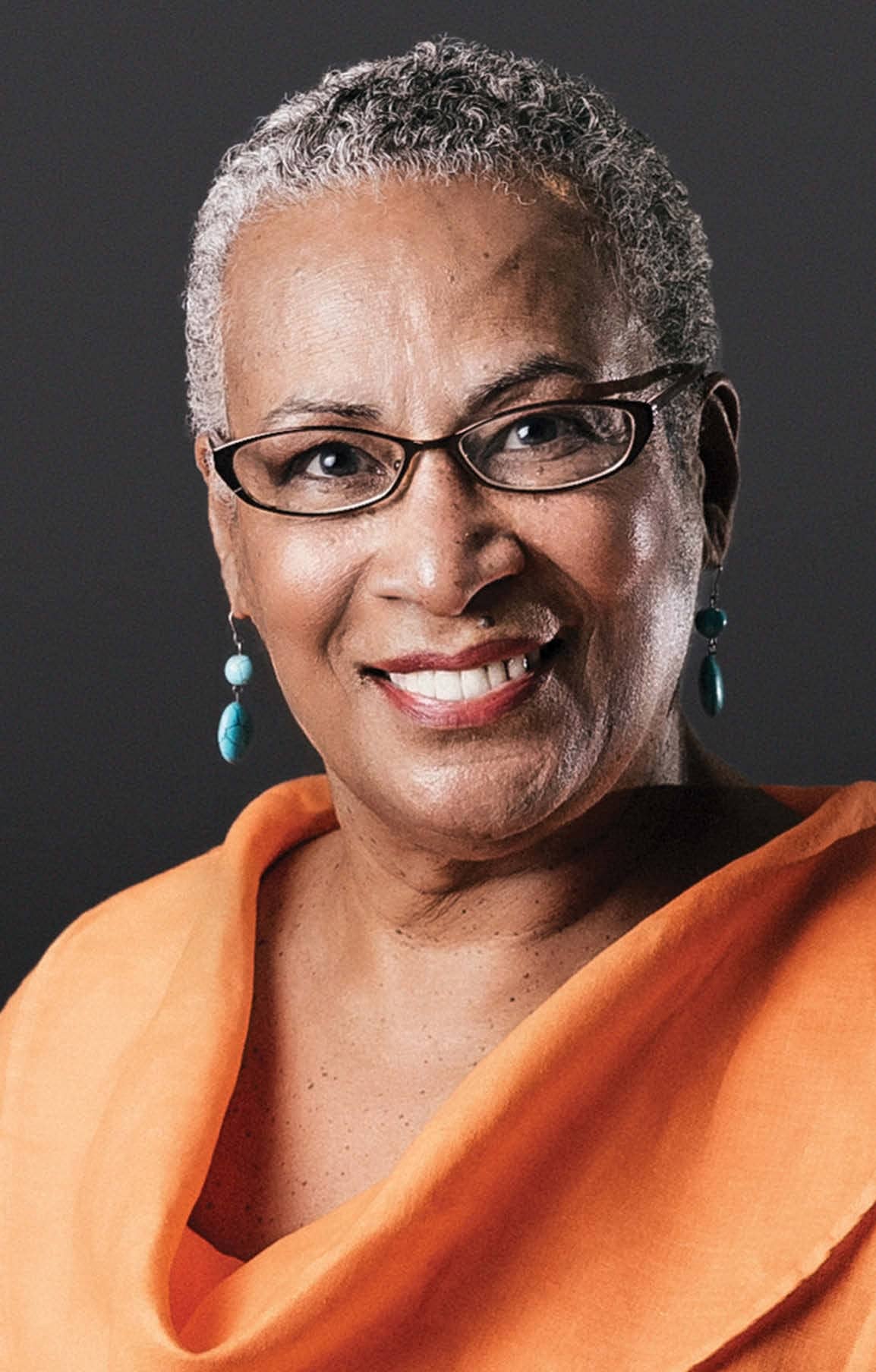 Inspired to finish what I started years before, I joined a writing workshop through Saint Louis Oasis, a national education organization that promotes healthy aging through lifelong learning. The workshop participants were mostly retired physicians, lawyers, educators, and business professionals who now had the time to write. After a few classes I worked up the nerve to share my first piece. The feedback was positive and constructive—the first rules of workshopping. Soon I looked forward to reading my stories aloud.
You can read up to 3 premium stories before you subscribe to Magzter GOLD
Log in, if you are already a subscriber
Get unlimited access to thousands of curated premium stories, newspapers and 5,000+ magazines
READ THE ENTIRE ISSUE
November - December 2020