REGIONAL AUTHENTICITY
Native American Art Magazine|April - May 2020
Trading posts across the Southwest preserve the history and regional traditions of Native textile art.
Barry Katzen and Paula Baxter
Many people, from tourists to collectors to scholars, have enjoyed visiting Southwestern trading posts over the years. One of the most vibrant arts to be found there are Navajo woven textiles. These weavings are the work of largely modest and unassuming women (with the occasional man at times) who pursue their creativity with the sales assistance of traders. This relationship is the offshoot of the trading post as a business serving local Navajos, dating back to late 19th-century frontier commerce. While many trading posts have closed over the years, the visitor to the select few still active can experience fine textiles rendered in historical regional styles. While Indian arts dealers in urban locales also carry such weavings, the would-be collector and enthusiast encounters real history when visiting these posts.
We have spent much time on the Navajo reservation and its borders over the last 30-odd years. During this period many working posts have closed, moved or morphed into art galleries. Trading posts came in for much criticism in the turbulent 1970s when the Federal Trade Commission held contentious hearings over the fairness and viability of the pawn system. Many posts closed or became convenience stores. Those that survived were either national historic sites like the Hubbell Trading Post or working businesses in rural areas which served their local population well.
Our interest in surviving trading posts started in the late 1980s, and we were fortunate enough to be able to purchase from several famous posts which closed soon afterward. The places we visited were the catalysts for the development of significant regional styles which have the status of being both historical art and living art.
In the early 20th century, there were more than 250 trading posts, large and small, in the Four Corners region. Now the number of active trading posts selling quality Indian arts is down to a little over half a dozen.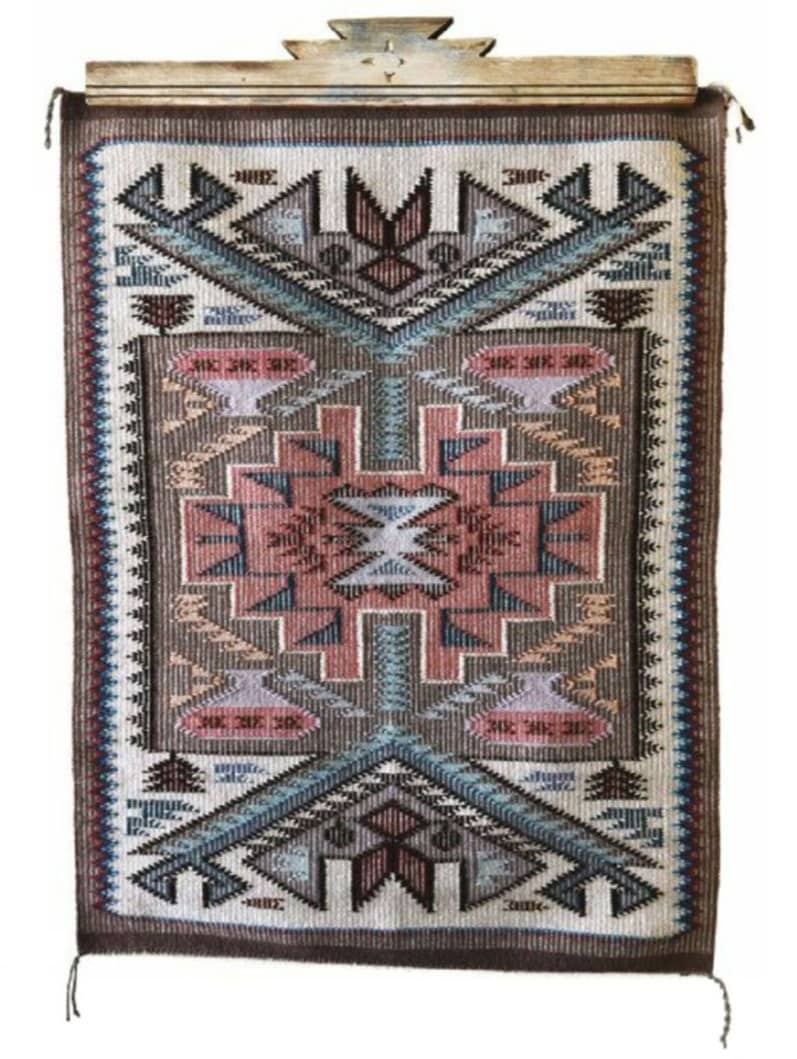 Hubbell Trading Post in Ganado, Arizona, is now government-run and continues to be the most heavily visited national site on the reservation. The original bullpen remains as is, but now sells tourist items such as ice cream and postcards. A step through to two rooms on the side, however, shows high-quality arts and crafts for sale. John Lorenzo Hubbell bought a small trading post on this site in 1878 and expanded the main building; he became a major figure in the development of Navajo weavings and jewelry. Hubbell and an associate spread the fame of Navajo textiles, selling large weavings to the likes of William Randolph Hearst. He also aided local weavers who created the Ganado style weaving, which features bold reds and greys and a (usually) black border. Today, the rug room is still active and on the walls are weaving design models painted by an artist Hubbell hired to inspire his local weavers.
You can read up to 3 premium stories before you subscribe to Magzter GOLD
Log in, if you are already a subscriber
Get unlimited access to thousands of curated premium stories and 5,000+ magazines
READ THE ENTIRE ISSUE
April - May 2020