A Walk In The Woods
Metropolis Magazine
|
June 2019
Studio O+A crafts the ultimate workplace for Slack by channeling life on the Pacific Crest Trail.
Standing in Slack's new headquarters on Howard Street in San Francisco, this much is clear: The company has made a rapid ascent above the timberline of tech success. But while many startups might have their eyes fixed on the summit, Slack seems to be enjoying the view on the way up. Offering cloud-based team collaboration software, the enterprise—the product of a failed game design start-up, which leveraged the fumes of its investors' money to turn its own intranet into a communications app—is now en route to a public offering. The app is used by Michelin-starred restaurants and beer clubs, police departments and tenants fighting mass evictions, NASA's Jet Propulsion Laboratory, and at least one of the Howard Street building's architects, who uses it to communicate with his dog walker. In less than five years, the company has earned a valuation of more than $7 billion. "We may have failed," Stewart Butterfield, the CEO and cofounder of Slack, once said. "But we were incredibly productive."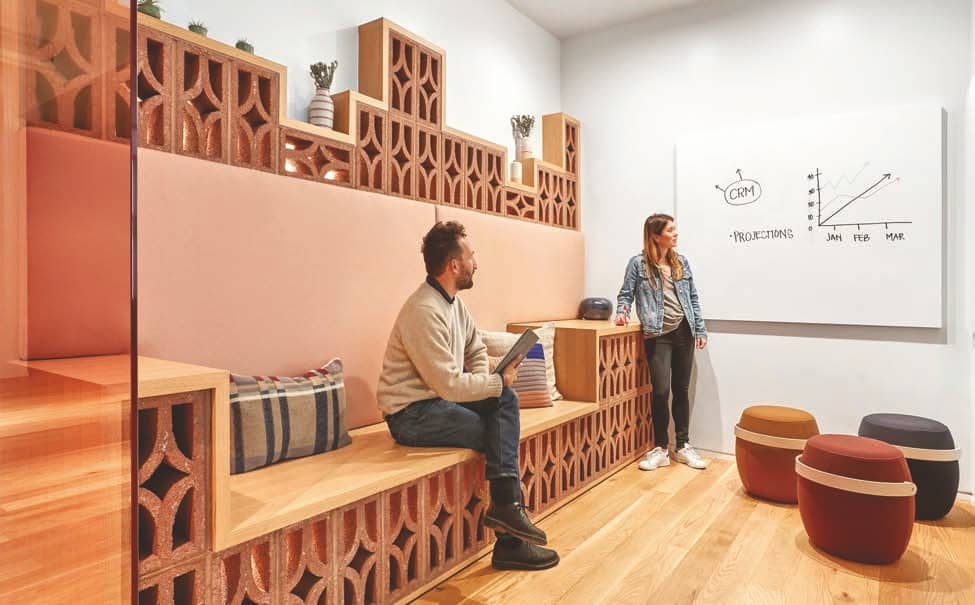 One result of this digital success has been some good old analog design: Slack has commissioned international architecture and interiors from marquee offices, including Snøhetta in New York, Suppose Design Office in Tokyo, and the San Francisco–based firm Studio O+A, which completed the new HQ late last year. Like the offices of software powerhouse Salesforce across the street, Slack's ten floors of interiors riff on the outdoors. But in Slack's case, the result is less an exercise in branding than an articulation of a teamwork ethos based on trail etiquette. These values also happen to lie at the heart of the Slack app, which is all about finding ways for groups to work together, even when members aren't in the same room. Appropriately, Butterfield's given name is Dharma, from a Sanskrit term meaning "the path" or "the way." Raised in a willfully electricity-free home in rural Canada, Butterfield is a lifelong off-grid wilderness hiker whose penchant for the outdoors has imbued Slack's office culture with habits of collaborative self-reliance. This hiking etiquette– turned–office philosophy became the inspiration for O+A's design, which, floor by floor, evokes the varied landscapes found along the 2,650 miles of the Pacific Crest Trail.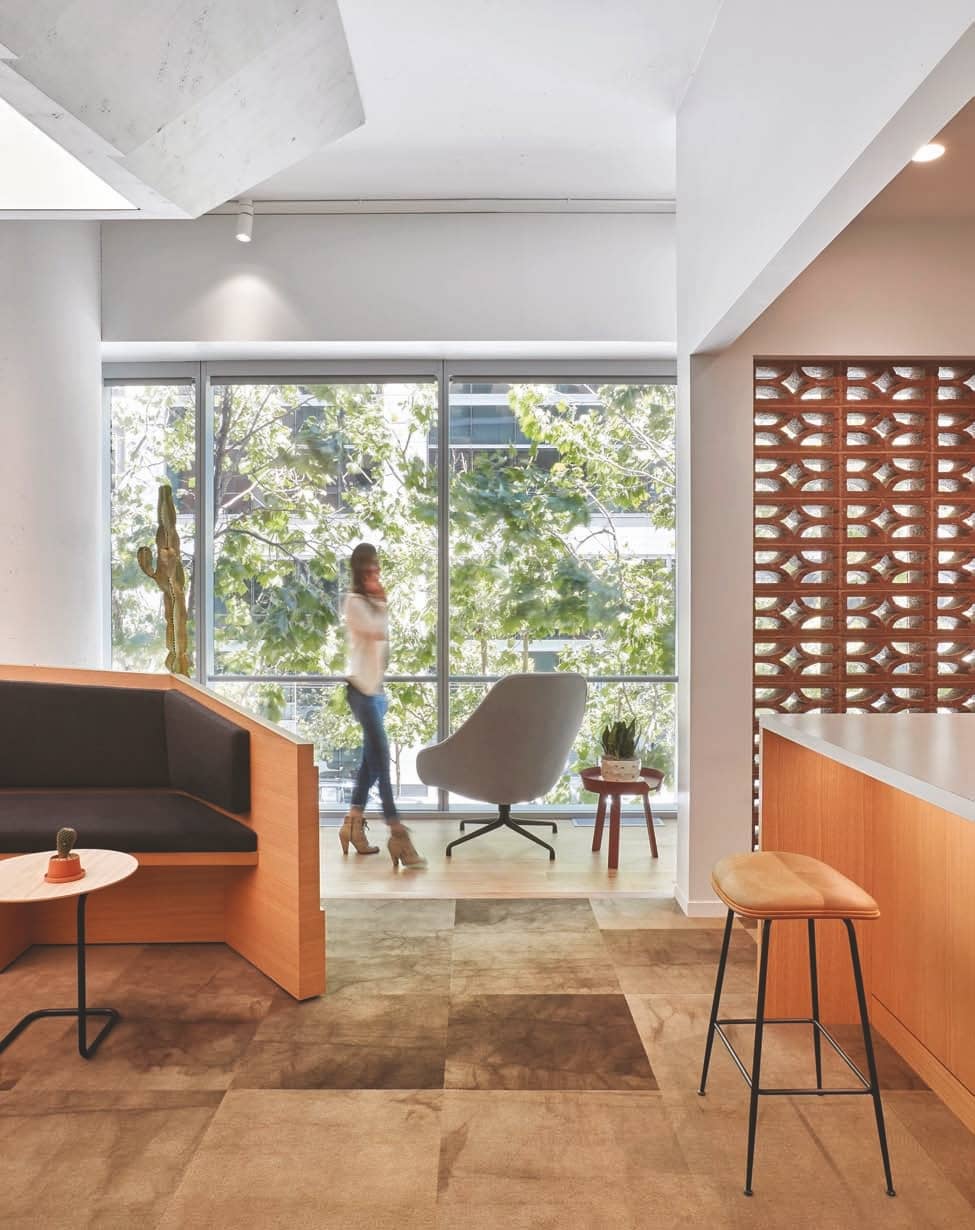 You can read up to 3 premium stories before you subscribe to Magzter GOLD
Log in, if you are already a subscriber
Get unlimited access to thousands of curated premium stories, newspapers and 5,000+ magazines
READ THE ENTIRE ISSUE
June 2019