Maja Djordjevic
Always a Different Person
The premise-based on Aristotle's mimesis proposing that, "Art imitates life," is manifest in most of the figurative works we see. While the Greek philosopher and polymath focused on the relationship between nature and art, this connection has eventually evolved into a much more complex correlation.
Fast forward 2,400 years since Aristotle's observations, where Maja Djordjevic finds herself imitating the imperfect, flawed aesthetic of primitive computer screens in her vibrant, energetic images. Painted entirely by hand, using thick and glossy layers of enamel paint, her work carries a sense of urgency to create completely, unrestricted by traditional standards. Not depicting life as she sees it directly, but as she used to interpret it on her computer screen while growing up in Serbia in the 2000s, she is turning the tables and using the heavily pixelated digital images as a reference to her work.
Connecting with Generation Y worldwide, her work brings back memories of a not-so-distant past when MicrosoftPaint or similar software was the primary tool to explore creative, computer possibilities, but also, question social norms and test the tolerance of her surroundings. Providing an endless source of art materials and the limited, and, at that point, unheard aggregate of functions, this software and moment in time was a key to an army of young artists exploring the art world. Maja Djordjevic is here to prove it, with her wicked visuals taking over the world from Belgrade, Athena and London, all the way to Miami and LA.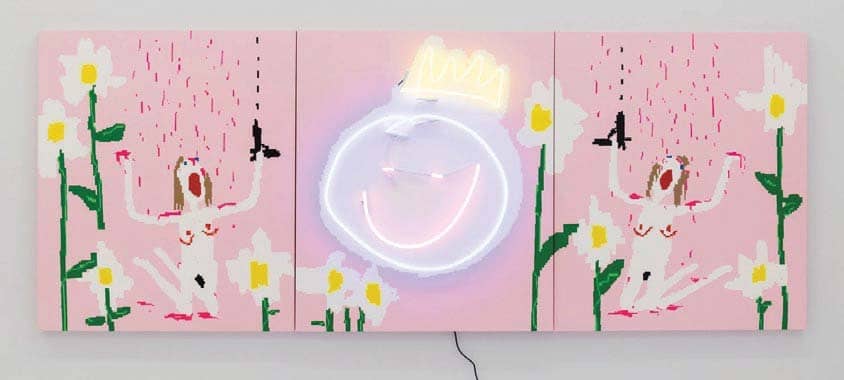 Sasha Bogojev: How did you develop this unique aesthetic?
Maja Djordjevic: When I was a child, while most kids were engaged in various activities such as sports, languages, and music, I was solely interested in drawing and painting. I attended art school since the age of seven until I enrolled in the Design High School, Department of Industrial Design and Interior; but deep inside, I felt like a painter, so I continued my education at the Faculty of Fine Arts in Belgrade, Department of Painting, where I finished my graduate and master studies. Everything went very smoothly.
Do you remember when you started using the pixelated interface as the base for your work?
Of course! I started to draw in Microsoft paint when I was in elementary school. My classmates and I used to gather around someone's computer and compete for who would be better at drawing a castle, dinosaur, the universe, a magic cat or an upside-down boat while using as many tools as Paint had to offer.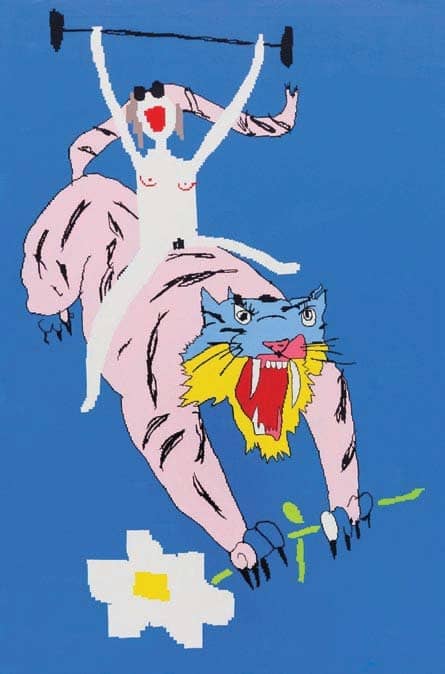 You can read up to 3 premium stories before you subscribe to Magzter GOLD
Log in, if you are already a subscriber
Get unlimited access to thousands of curated premium stories, newspapers and 5,000+ magazines
READ THE ENTIRE ISSUE
Spring 2020