Jose Parla
JUXTAPOZ|Summer 2020
The Very Fine Art of Sampling
On a bad day, in a bad place, there is often a ray of light glinting through, a lifeline in the gloaming, an illumination that makes the murk gleam like a jewel, an unexpected recognition in a nod, that rescues the solitude. José Parlá is that bit of grace we hope for, maestro conductor of the transitory moments that remain transformative. His art is aspirational and integral, rising from the bedrock, a rainbow rising from the streets, also, it seems, casting a slight smear, a shadow, on the pretty face of privilege in a trace reminder of all ignored and ignominious. I've loved his work since first seeing it, not so far from its gnarly roots, which since, have blossomed and become part and parcel of that great bouquet of fine art. It makes more sense, yet, a vulgar rhythm of such eloquence duets with the white man's finest symphonies.
When the shit hits the fan, or perhaps more aptly the global pandemic hits home, it's important to reconnect with your brothers, as it was to correspond remotely with Parlá for this interview. However, the intimacy of history is itself an estrangement of the moment, so in simple, throwaway questions we ask about health, happiness and family, suddenly fraught with imperative, as all those practical questions about art and culture hardly seem relevant. Forgive me if I forgot to ask the obvious, but am I even sure how I know José anymore? Probably should have asked him because he has a scary sort of memory. I think the first time we met, he was in an art show with a couple of pals—Dzine, Lee Quinones and Rostarr— at some bar down in Miami during a dance music convention that would far precede the advent of the cultural beast called Art Basel Miami. He'd probably correct me on this, and the when and where hardly matters anymore, but my recollection is of them painting live or showing paintings while a bunch of super hip Japanese kids were DJing. The cross-cultural hybridity and intergenerational intelligence of the event imprints me still, and somehow, continues to describe Parlá's process and vision.
I gathered that Parlá was from Miami, with some detours as the Diaspora dictates, and probably pronounced his hometown in some Cuban fashion that would entail an entirely different spelling. By then, or shortly thereafter, Parlá relocated to New York City, like so many generations of artists, and though he has come in many ways to represent a cultural renaissance in Brooklyn, it was the Bronx that hosted his first home and studio on our now plague-ridden shores. But José Parlá's ode to this oft-marginalized borough, in what is just now his first solo museum exhibition in NYC, is nothing like a diaristic account of his residence, though just as personal. Rather it is, much akin to all his projects, a conjuring of place and time, not in representational tableau but rendered through its sensory presence, like a sound or a flavor, the wafting aroma from a long-simmering history that permeates all his work Parlá's show at The Bronx Museum of The Arts, titled off the classic hip hop track, "It's Yours" by T La Rock with DJ Jazzy Jay, is all that, a tribute to the global movement of hip hop that infected him as a young graffiti writer long before he set foot in the city, and an affirmative declaration of ownership and empowerment sent out to a disenfranchised community from one most generous and giving artist. I wish I could describe to you the opening, like a block party for the world, with so many beautiful souls and a band that proved as memorable and magnificent as the paintings. No doubt there are lots of pictures of the event floating about Instagram by now, sad reminders of just how pathetic this alone-together moment of social media interconnectivity is at delivering the essence of what it truly means to be there. It was the last party I went to, Parlá's show, the museum and the city itself shuttered days later. Perhaps it will be the last time I will ever feel comfortable in a space that crowded or freely hug friends and strangers as we all did that night, even knowing that the virus had already arrived. And since one person I talked to that night has already been lost to Covid, many of us know in our heart that it will be the last time some of us ever see one another. In this it now remains a memory, full of love and sorrow, the very kind of emotional resonance that José Parlá has been investing in his art all along.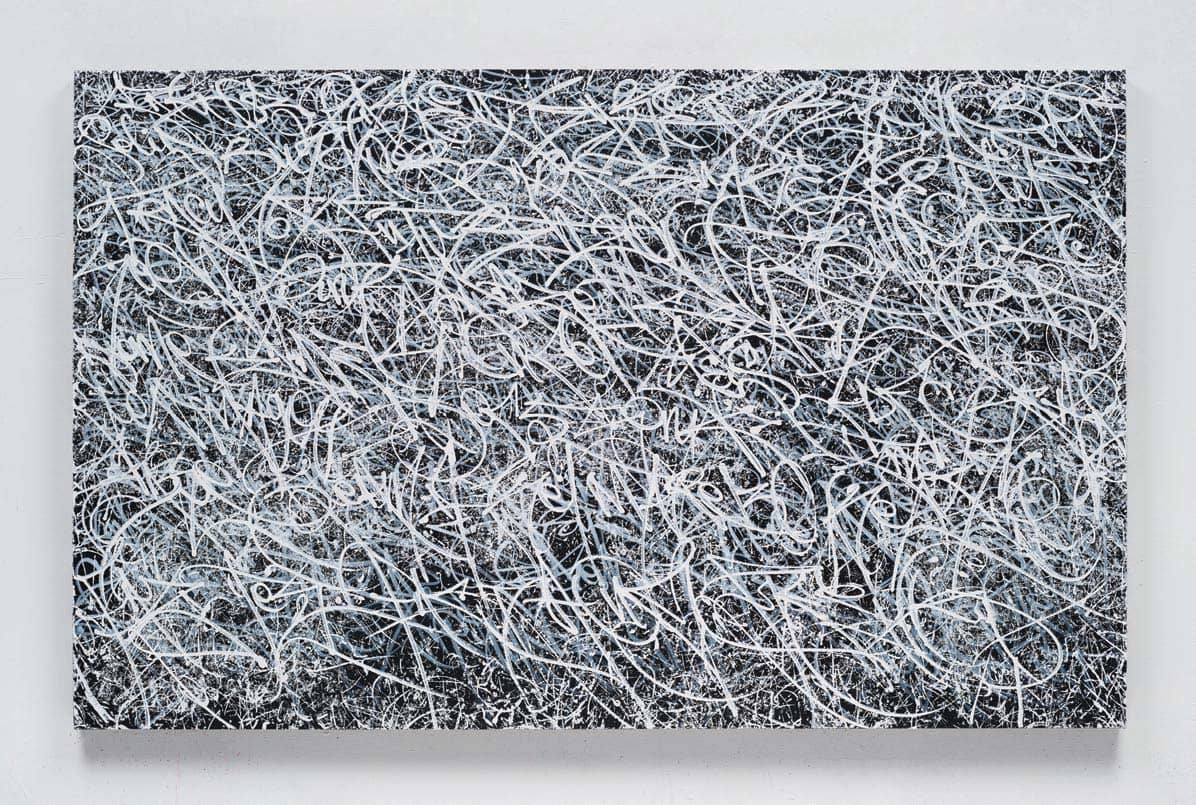 Carlo McCormick: Though I think you lived in the Bronx when first moving to NYC, and previously from Miami with some childhood years in Puerto Rico, you're probably most associated as part of a wave of Brooklyn artists, especially due to your big commissions for the Brooklyn Academy of Music and the Barclays Center. Can you tell us about your show at the Bronx Museum of the Arts? Was it a tribute to the South Bronx as the cradle of hip hop, and the global influence of that movement?
José Parlá: It has been said that hip hop rose like a phoenix from the ashes of the decade of fires that absorbed the South Bronx in the 1970s. My generation witnessed its influence worldwide, and I speak as someone from Miami when hip hop exploded in the early 1980s.
My paintings resemble the surfaces of layered and textured walls, but they are really about people: their marks, our stories and the environment. Public walls are the message boards of society. I chose the title, It's Yours, partly as a tribute to the South Bronx and my own roots in hip hop culture. Being a b-boy before I was painting and becoming a writer in the early 1980s, Miami made me resilient and aware of a lot of societal problems. Crime, racial inequity, injustice, the list goes on. That is what my work is about. To connect those roots from New York to my childhood in Miami, I thought of incorporating my early sketchbooks as a way to share a kind of linear thread between my early works and my works of today. That was important to me when thinking about the exhibition because I wanted to connect with the youth educational programming. The show is about all kinds of collaborations—with the museum, the curator, local cuisine, architecture, music, and the public through all the programming we were planning before the pandemic of Covid-19. Hopefully, we can get back to that when this is all over.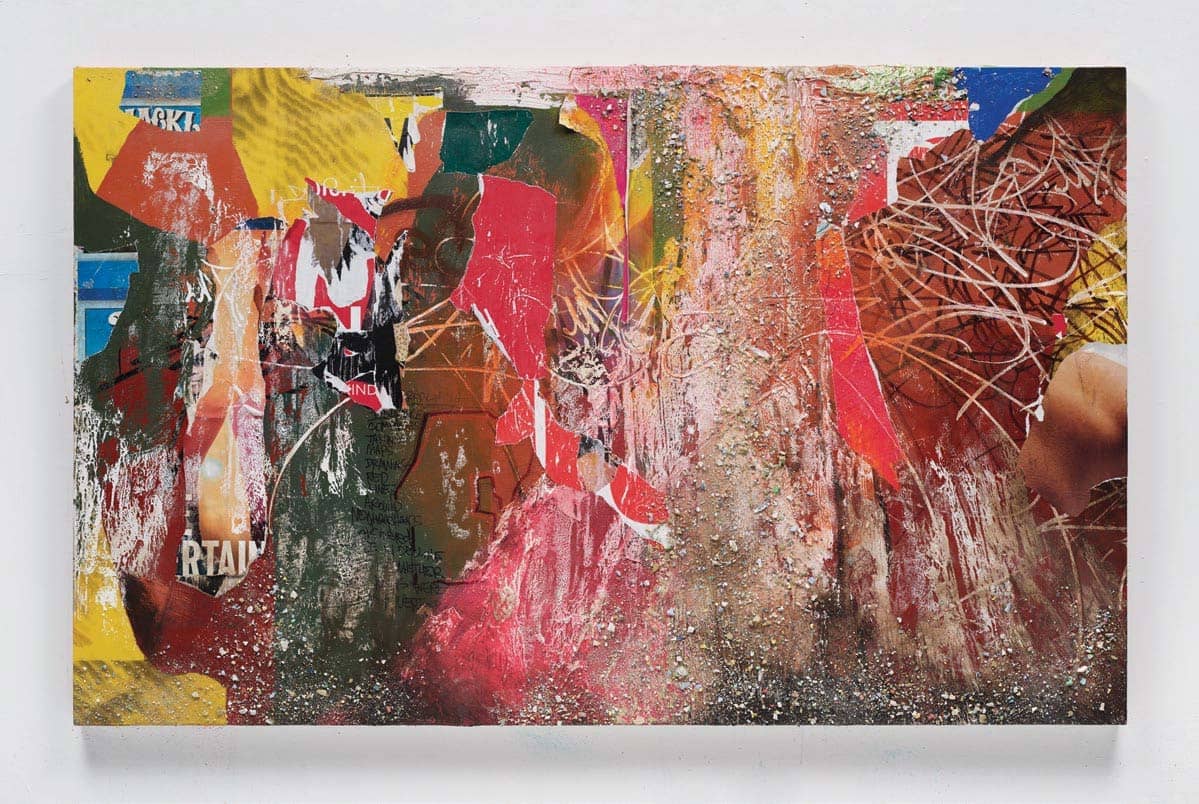 You can read up to 3 premium stories before you subscribe to Magzter GOLD
Log in, if you are already a subscriber
Get unlimited access to thousands of curated premium stories and 5,000+ magazines
READ THE ENTIRE ISSUE
Summer 2020