Truth & Beauty
International Artist
|
December - January 2020
After cutting his teeth on billboards, painter Tim Solliday turned to Western art and never looked back.
When Tim Solliday was starting out in his art career, he took a job painting billboards in California. "Big heads and movie stars," he says of the work. It was a thankless job, but it had decent views of Southern California and his work was being seen, a plus for any artist. It's the kind of job that serves as a rung on the ladder of a career, but for Solliday the billboards were more than that. They were a callback to his interests—WPA muralists and Golden Age illustrators—but also a foreshadowing event that would reveal where he would be going in the art world.
Today, Solliday is a respected and bankable artist whose works, many rendered in a flat style, are smack dab in the middle of a Venn diagram made of three circles of influence: the WPA, Golden Age of American illustration and the Taos Society of Artists. And yet while his works call back to previous generations of artists, Solliday also paints with a distinct voice that makes his work uniquely his own.
"I'm trying to give to the viewer the understanding, whether it consciously or unconsciously, of just two elements: truth and beauty. No matter what you do as an artist, those two elements, truth and beauty, are all that any artwork really needs to have," Solliday says from his studio in Pasadena, California. "For me it all begins with the drawing. The drawing must be truthful. The composition should be truthful. There should be something of knowledge and truth in everything. And then after that there is a sentiment with the subject matter, and that's where beauty comes in."
Solliday's newest works were on view in show that opened October 5 at Maxwell Alexander Gallery in Los Angeles. The artist does not present many solo shows, and for this exhibition he displayed around 15 works, which made the opening especially rare and wonderful for new and old collectors of his work.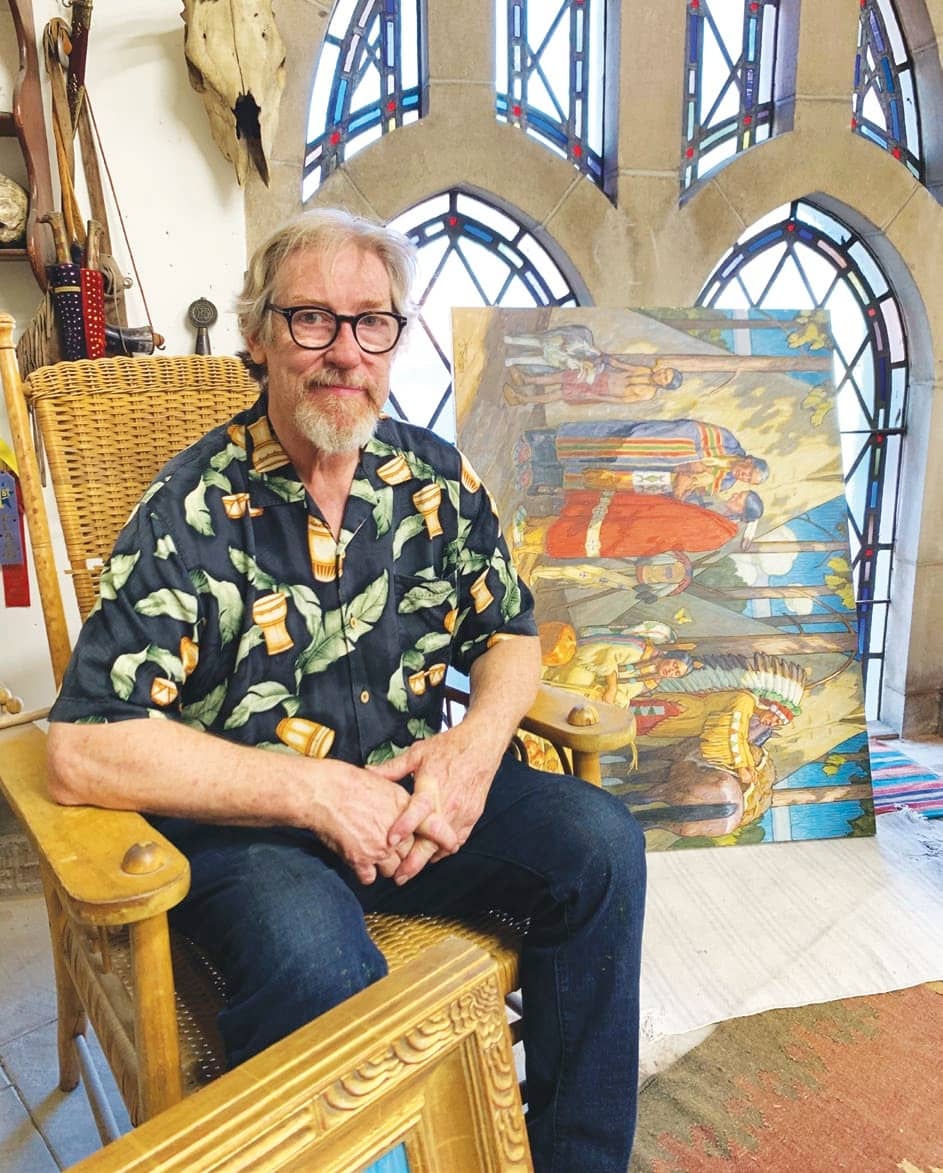 You can read up to 3 premium stories before you subscribe to Magzter GOLD
Log in, if you are already a subscriber
Get unlimited access to thousands of curated premium stories, newspapers and 5,000+ magazines
READ THE ENTIRE ISSUE
December - January 2020