LEARNING FROM the Masters
International Artist
|
August - September 2020
Painting copies of the old masters helps the artists of today to learn new techniques
Inside my studio, I use my iPad with an image of the painting by John Singer Sargent of Mr. Pulitzer. Here I work direct on canvas referencing the masterwork with the ability to zoom in to see the colors. Below the easel is a flesh tone trial palette I created to check values before they're added to the actual painting.
Did you know? Learning from the masters is an important step in an artist's career, both early on in their studies and later as a master themselves to learn or review new techniques in painting. Master copies play an important role in artists' lives and are seldom seen outside the studio. The idea is to do a fairly exact copy of a masterwork that you admire in hopes of learning the way they achieved and completed it. Master copies can teach the artist a lot about techniques that an Old Master discovered and used during their work, and they often become a showcase for the skill of the contemporary artist. If you see a well-done master copy by a living artist, you are looking at the skills they have acquired to be able to copy a master work.
Master copies are an important tool for all artists and they help us learn and often help take our work to the next level. Both early in our careers, or later as midcareer, or for some living master artists, completing a master copy from a deceased or living artist you admire, helps one to learn new skills or new additions to our set of tools and techniques. Perhaps the work was copied to learn how the master achieved the perfect lighting. Perhaps it was done to learn how to warm up or cool down the skin tones in their own work. Perhaps the artist admired the general thick or thin paint application style and wanted to learn how to achieve it. After a master copy is completed and the work has been studied up close by the artist, the master's strokes, techniques are analyzed, and then the contemporary artist may be able to add one or two of the elements that they learned into their own future work themselves.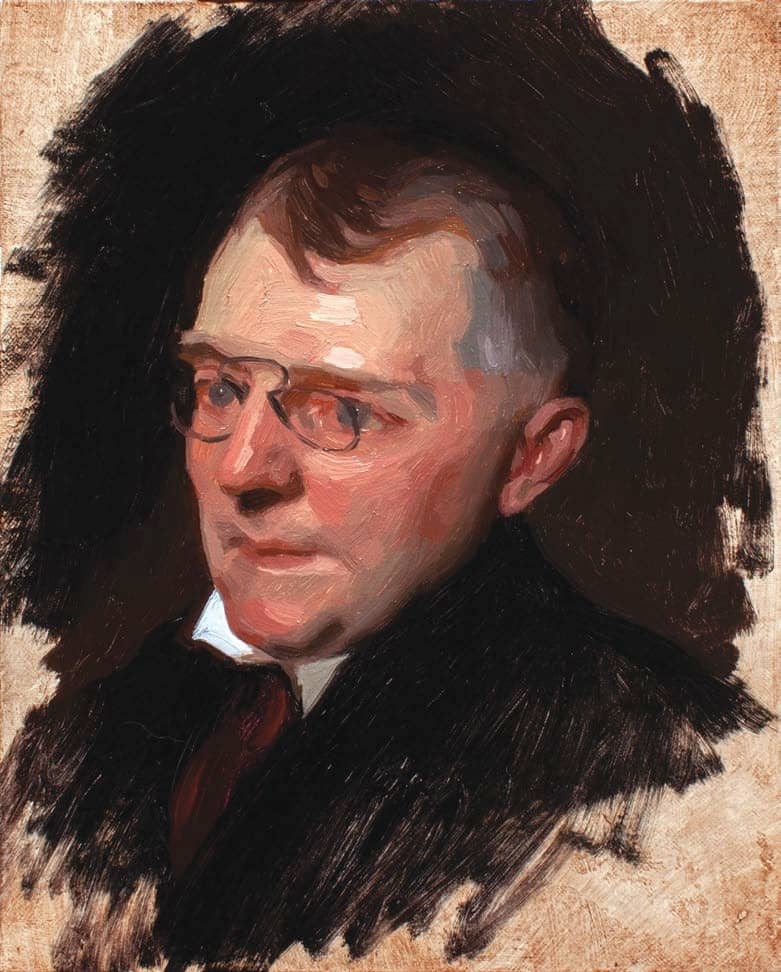 Just as a businessman does an internship, and lawyers study past cases, an artist learns by copying the masters. In art school figure painting 101, we work many, many hours learning each technique, such as grisaille, layering, edge work. Then the final assignment is to copy a masterwork of an older artist using the techniques and skills you have obtained during the semester. They are done most often after a master who has passed, but sometimes even living masters are copied. The works are new painted works, and the artists are trying to emulate the master they admire and are copying.
The work I completed, a 24-by18-inch master copy of Mr. Pulitzer by John Singer Sargent as my final at Laguna College of Art and Design, took me 25 hours to complete. I used many layers and glazing techniques. For example, to warm up the portrait's cheeks and nose, I used walnut oil mixed with only a little pigment of cadmium red, therefore the pigment could be added little by little into the oil then applied to the face, with small amounts at a time to achieve the redness without overpowering the subtle face tones. I learned that some parts of the painting could be achieved with all a prima strokes and others best with subtle layers.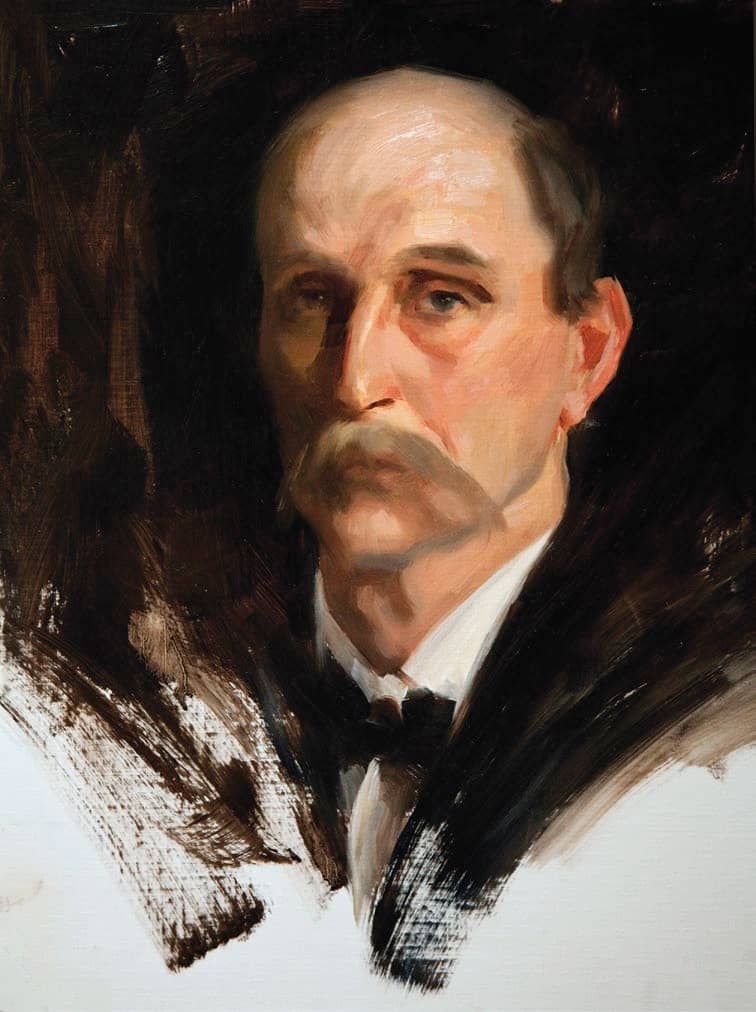 You can read up to 3 premium stories before you subscribe to Magzter GOLD
Log in, if you are already a subscriber
Get unlimited access to thousands of curated premium stories, newspapers and 5,000+ magazines
READ THE ENTIRE ISSUE
August - September 2020