Cities are fast becoming agents of globalisation. Sub-urban sprawls, long transportation routes, hyper-density and over-population are by-products of this act, rendering them illsuited for a sustainable future. City (non)centres are merely spaces of market speculation in scenarios of this hyper density, and inhuman scales of design. Simultaneously, people in the suburbs are isolated from the public realm as a result of sub-urban dystopia.
Imperial Paris, as illustrated by Matthew Gandy, is considered a turning point in the history of cities, where waste was hidden underground and expelled from its boundaries, thus splintering the symbiotic relationship between the city and the environment. Heretofore, premodern cities worked as a closed system with no separation between the landscape and the territory, and consequently no waste in the production chain.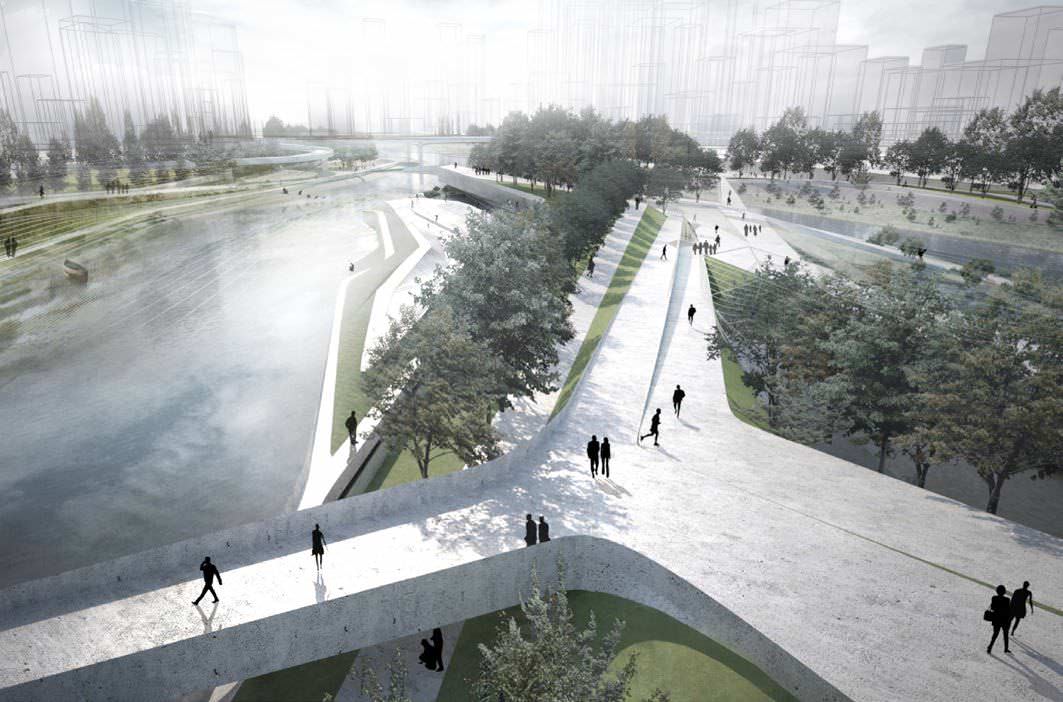 Instances of hyper globalisation, where waste from USA is travelling 1000s of kms to China to be disposed, coupled with de-industrialisation, has led to "Phantom" cities, as is the case of Detroit. Nicola Saladino thus creates a checklist of sorts, for all designers to regulate the urban fabric. To this end, the practice uses parametric tools because of its ability to generate open-ended systems, with the possibility of a dynamic output. Additionally, it allows the integration of multiple layers of information in a complex system, which consequently allows working under different scenarios.
Illustrating with a wide ranging spectrum of