Warren Baumgartner (1894 - 1963)
Illustration|Illustration No. 66
Warren William Baumgartner was born March 15, 1894, in Jefferson Barracks, Missouri, which is a suburb south of St. Louis.
His father William Warren Baumgartner was born in 1868 in Missouri, of German ancestry. His mother Marina Louise Haines was born in 1870 in Missouri and was also the child of German immigrants. The parents married in 1894 and had three children, Warren (b. 1894), Oliver (b. 1895), and William (b.1896). The family lived in Carondelet, which is another suburb of St. Louis. The father was a carpenter and a home-builder.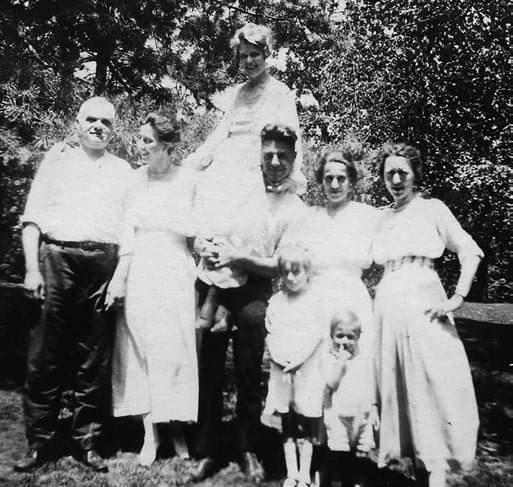 The three brothers all attended St. Louis public schools, and every summer the family rented a cabin in the Ozark Mountains, where the boys developed a life-long love of fishing and camping.
In June of 1911, after having completed his junior year at a St. Louis high school, Warren Baumgartner quit school and entered the workforce as a staff artist at a lithographic shop that produced newspaper advertising.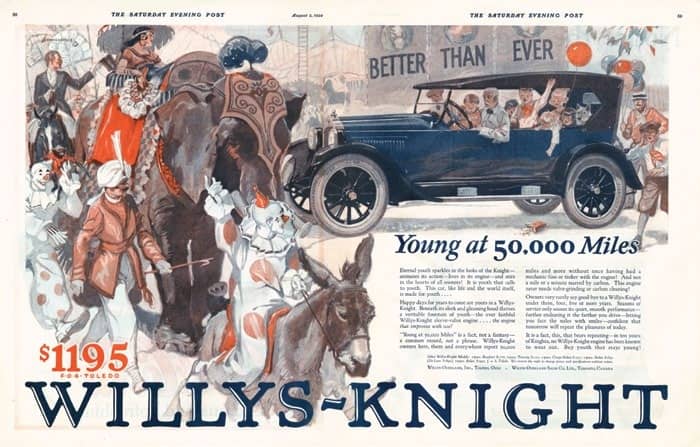 On June 19, 1915, Warren Baumgartner (age 21) married Sophia Haverkamp (age 18). She was born March 10, 1897, in St. Louis, and lived at 223 West Stein Street. She had left her schooling after completing the eighth grade. Her father was Frank Haverkamp (b. 1859), and her mother was Sophia Kendel (b. 1860). Both of her parents were German immigrants. Her father worked as an unskilled laborer.
After their wedding, the newlyweds left St. Louis and moved to Chicago where they lived at a lodging house at 4601 Michigan Avenue. Warren Baumgartner worked for the Lord & Thomas Advertising Agency in the Mallers Building on the southeast corner of Madison Street and Wabash Avenue.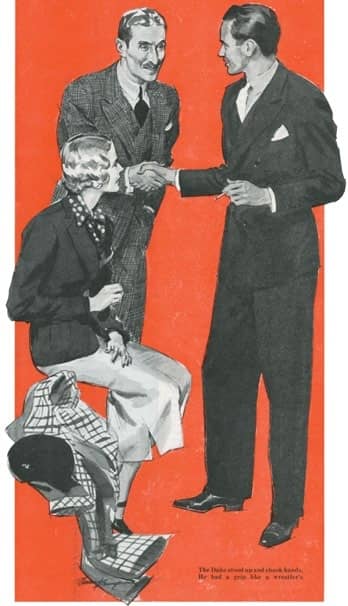 In 1917, during the Great War, Warren Baumgartner (age 23) joined the navy. His draft registration card described him as tall, slender, with brown eyes and black hair.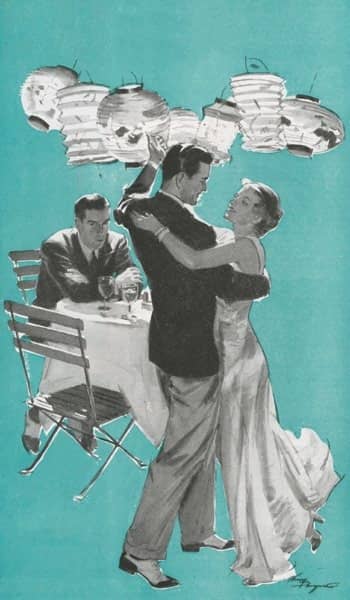 After armistice was declared on November 11, 1918, Baumgartner was discharged from military service and resumed his commercial art career in Chicago at the Lord & Thomas advertising agency. He also began to take night classes at the Art Institute of Chicago, where he studied with Wellington J. Reynolds (18 65-1949), who had studied painting in Munich and been awarded medals at Paris Salons for his portrait paintings.
In the 1920s, Warren Baumgartner moved up the ladder at several different Chicago advertising agencies. He left Lord & Thomas for the Charles Daniel Frey Company and then worked for the Ansden Studio until he joined the staff of the Burleigh Withers Company, where he created automotive advertisements.'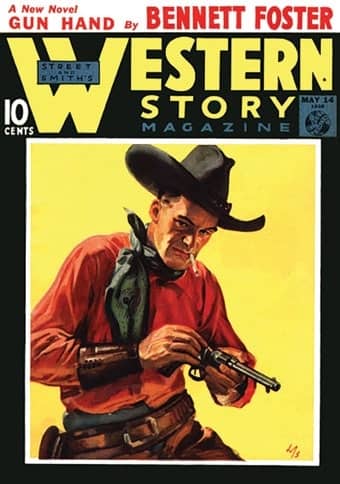 On June 1, 1927, Warren and Sophia Baumgartner traveled on the Steam Ship Aurania to England, where they visited the art museums of London. They were accompanied on the trip by Mr. & Mrs. Frank Bensing (1893-1983), who was another successful advertising artist. They then traveled to France and visited the art museums of Paris. They returned on August 19, 1927, on the Steam Ship Tuscania to NYC.
In 1928, Mr. & Mrs. Warren Baumgartner left Chicago and moved to Detroit, Michigan, which at that time was the third most important center of national advertising, thanks to the phenomenal growth of the automotive industry. He and his wife lived at 3375 Collingwood Street, while he worked full time at a commercial art studio.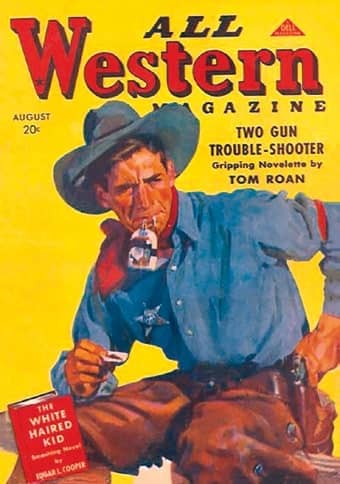 You can read up to 3 premium stories before you subscribe to Magzter GOLD
Log in, if you are already a subscriber
Get unlimited access to thousands of curated premium stories and 5,000+ magazines
READ THE ENTIRE ISSUE
Illustration No. 66