Preserving the past
Identity|June 2020
Traditional Bahraini houses in the pearling city of Muharraq are being preserved in an effort to protect the area's architectural and cultural heritage while allowing residents to reconnect with their past and forge a promising future
Between the 1850s and 1930s, the pearling industry across the Gulf flourished and Bahrain's third-largest city of Muharraq – its then capital – was at the centre of the trade. However, with the arrival of cheaper alternatives, such as Japanese cultured pearls, and the discovery of oil in Bahrain, Muharraq's pearling economy dwindled, and eventually faded out, and by the 1950s the city began to fall into decline and negligence, with much of its architectural heritage destroyed.
Closely tied to its pearling history, Muharraq's architecture boasts coral stone constructions sourced from the nearby sea, unlike many other pearling centres that were home to temporary structures made of palm leaves and trunks. Many of the prominent families associated with pearling still own their homes, and some even currently reside in them. The lack of economic intervention and development in Muharraq since its decline had allowed these buildings to remain intact, although in derelict condition.
"Of all the Arab cities in the Gulf, Muharraq is probably the best-preserved pearling town in the region," says architect and writer, Ali Karimi, co-founder of Manama-based Civil Architecture. Describing Muharraq as "the best example of pre-oil urbanism in the Gulf", he added that the remaining set of archetypal buildings in Muharraq proves "crucial to understanding regional architecture prior to the 20th century."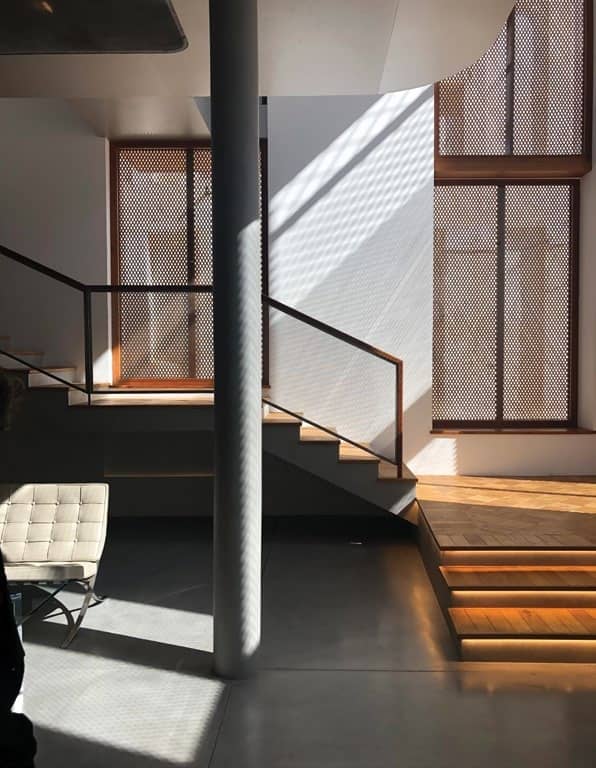 Muharraq's historic residences range from the modest homes of pearl divers to opulent courtyard houses that once belonged to wealthy pearl merchants, as well as writers, artists and musicians alike. And this is where the story of the revitalisation of Muharraq begins: conceived by Her Excellency Shaikha Mai bint Mohammed Al Khalifa – now the president of Bahrain's Authority for Culture & Antiquities (BACA) – the original goal of the project was to rebuild the demolished majlis of her late grandfather Sheikh Ebrahim bin Mohammed Al Khalifa.
What had started out as a personal project grew into a citywide initiative that has since earned worldwide recognition and the efforts and involvement of many high-profile architects from around the world.
"The goal was to preserve the identity of the city and encourage people to stay in the old town of Muharraq and benefit from its treasures instead of demolishing these homes and building new ones in their place," Shaikha Mai Al Khalifa says. "If you lose your identity, what do you have? The future begins with our history, and this is the most important message for me."
You can read up to 3 premium stories before you subscribe to Magzter GOLD
Log in, if you are already a subscriber
Get unlimited access to thousands of curated premium stories and 5,000+ magazines
READ THE ENTIRE ISSUE
June 2020