"We hope this documentary offers a new perspective for thinking about the work/ life model that has been created for not only women, but all working parents in our modern culture. Hopefully it will also contribute towards new solutions for dealing with this challenge as individuals, as well as a society. Most of all, we hope this film simply offers a compelling story about three people trying their best to understand themselves and their limits, in a world that has encouraged them to strive towards having it all," said Knowlton. To learn more about Vlada Knowlton and her documentary, "Having It All"
A Conversation With Filmmaker: Vlada Knowlton
How did you get the idea for this film?
At the time this idea came to me, I had recently left a busy job at Microsoft, my second child was a toddler, and I was in the midst of juggling a hectic home life while trying to nurture a fledgling filmmaking career. My mind was constantly absorbed with thoughts about kids, household management, career shifts and newly learned filmmaking and screenplay-writing concepts. While trying to fall asleep one night, I suddenly awoke with the thought, I'll make a film about what it's like for women with careers to enter the part of their life when they start their family. Just like writers often tend to write about what they know, I guess the same goes for filmmakers.
Were there particular issues or a central message you hoped the film would communicate?
When I first set out to make this film I was being motivated by two driving questions: 1. Why was I so caught off-guard by how difficult it was to juggle work and a new baby, not to mention a new marriage? and 2. How do other women handle this time in their lives? I think I was basically always saying to myself, What coping class did I miss?
Once I began filming, and it became clear to me that my film subjects were going to encounter similar difficulties that I encountered, my motivation quickly evolved into wanting to show an honest story that validates other people's struggles with these life changes. It was referred to decades ago by Betty Friedan as "the new problem that has no name." I think such a description of the work-life balance problem is fitting, partly because I think women in our society are reticent to talk openly about it for fear of surrendering the very freedoms and opportunities that allow them to enter into such a difficult situation.
It's a tough predicament. On the one hand it seems absolutely clear to me that all people must have the freedom to both pursue their own vocational goals and start their families. On the other hand it also seems clear that, at least in our country, this is still a very difficult thing to do. So, with films like mine, as well as many other books, films, and articles constantly coming out on the subject, I think what we're all trying to say is, "This is a real problem and we as a society still need to find a better way to help families deal with it."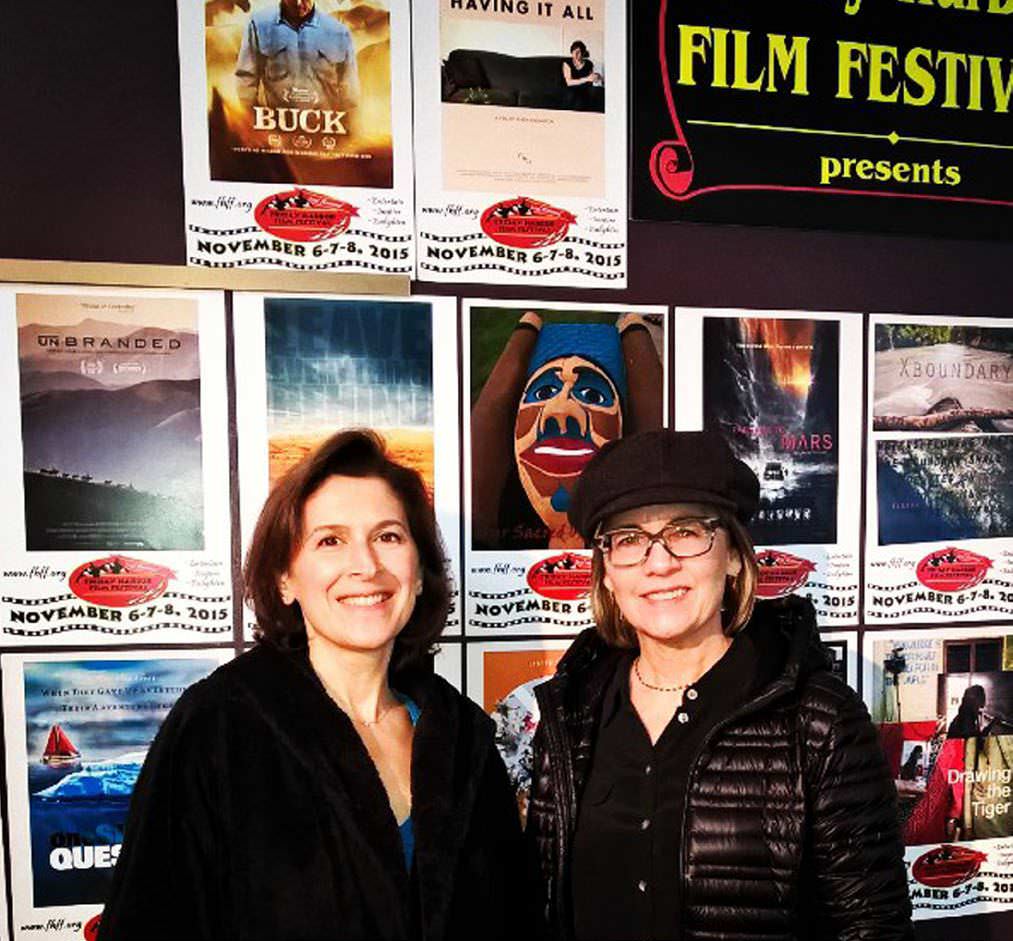 Continue Reading with Magzter GOLD
Log-in, if you are already a subscriber
Get unlimited access to thousands of curated premium stories and 5,000+ magazines
READ THE ENTIRE ISSUE
Edition 62, December 2016