The celebrated series 'Transparent', about crisscrossing lines of identity, bows out with a rich symphony of emotions that hits elegiac notes but is ultimately pitched to please
If there's one thing Jill Soloway's Amazon original series Transparent did in its first four fabulous seasons, it was crossing, redrawing, even questioning the concept of lines. Personal, social and political boundaries were the heart of the show that took off in countless directions from its central theme: a wealthy and middle-aged Jewish father of three transitioning into a woman. From this riveting premise sprung a wealth of storylines and character arcs that dealt with identity in all its manifestations, and the lines we draw to define and defy it.
The show's dream run was halted by allegations of sexual misconduct against its lead, Jeffrey Tambor. And so the makers of the show seemed to have hit a question-shaped wall: how to sensitively and justly address their #MeToo crisis while carrying on with the series? They answered it the only way they could – by killing off the lead and returning for a fifth season. But Transparent needed the transparent by its very mandate. Necessity, in this case, became the (trans)mother of invention and voila! the Transparent: Musicale Finale was born.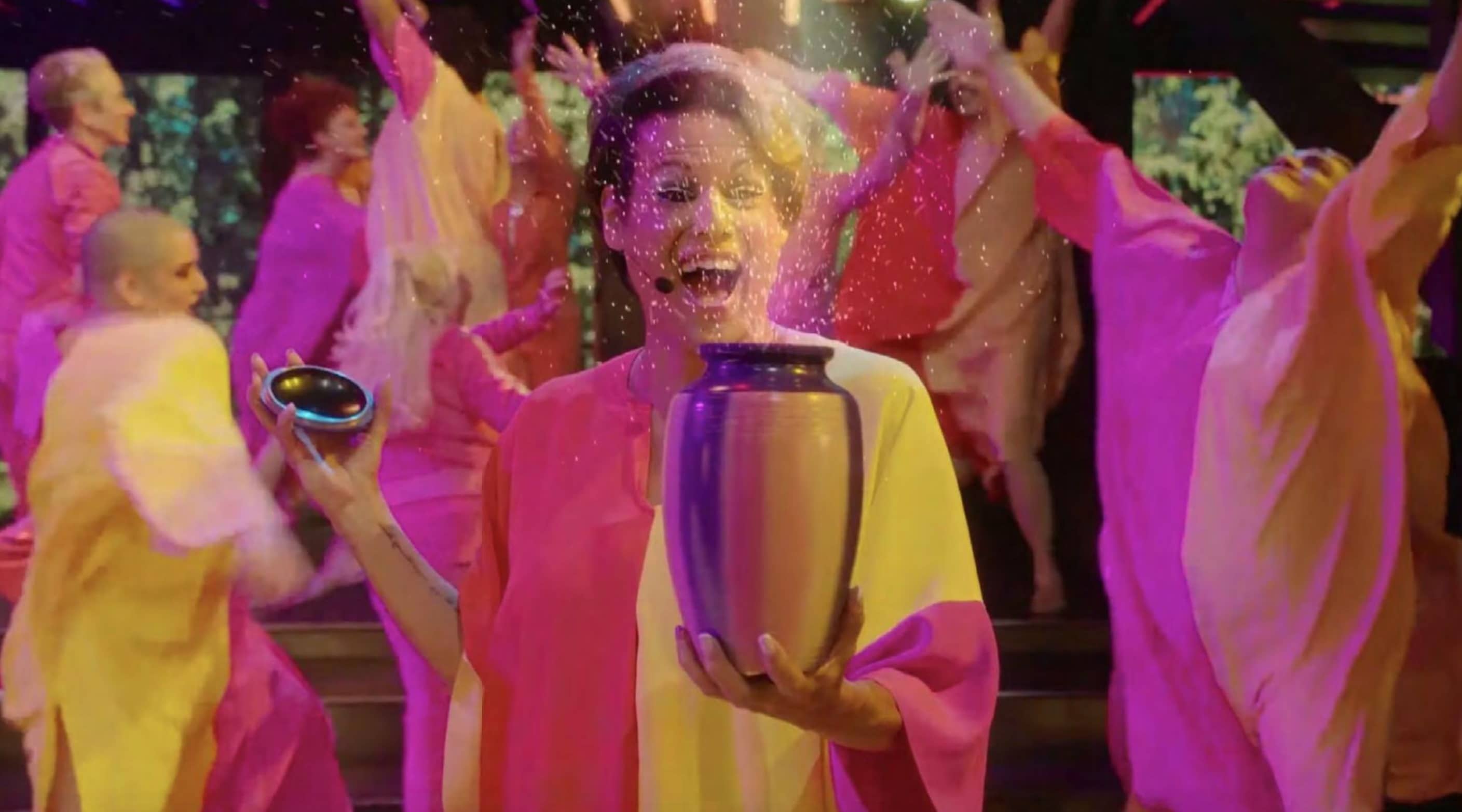 The finale provides a big musical frame for the Pfefferman family, unhappy in its own way for the previous four seasons. With Maura in the coffin, the mother of her children, Shelly, literally takes centre stage, pouring all the grief, neglect and disappointment of her life into a biographical play. As ever, the 'kids' aren't pleased; their mother's artistic escape is too close to reality for comfort. One of the finale's defining sequences is when the three children confront their mother in her rehearsal space. The chronically dissatisfied Sarah sings: 'I have boundaries' to which the sorrowful Shelley replies: 'Your boundary is my trigger'. A mixed metaphor with all the dramatic fuel needed to propel the finale into the emotional stratosphere.
Continue Reading with Magzter GOLD
Log-in, if you are already a subscriber
Get unlimited access to thousands of curated premium stories and 5,000+ magazines
READ THE ENTIRE ISSUE
December 2019 - January 2020