NICK BOTTING
Artists & Illustrators
|
October 2020
The popular British landscape artist shares his expert tips for mixing colours, composing with figures, and bringing a real sense of depth to a scene
Born in 1963, Nick Botting studied History of Art at the University of Kent before taking up landscape and portrait painting. In 1996, he was one of art critic Brian Sewell's invited artists at the Discerning Eye exhibition and he was commissioned by the MCC to paint the England cricket team's Test series in Pakistan in 2001.
As well as staging exhibitions as far afield as Australia and South Africa, Nick has exhibited regularly at London's Portland Gallery since 2003. His next exhibition there runs from 12-22 October.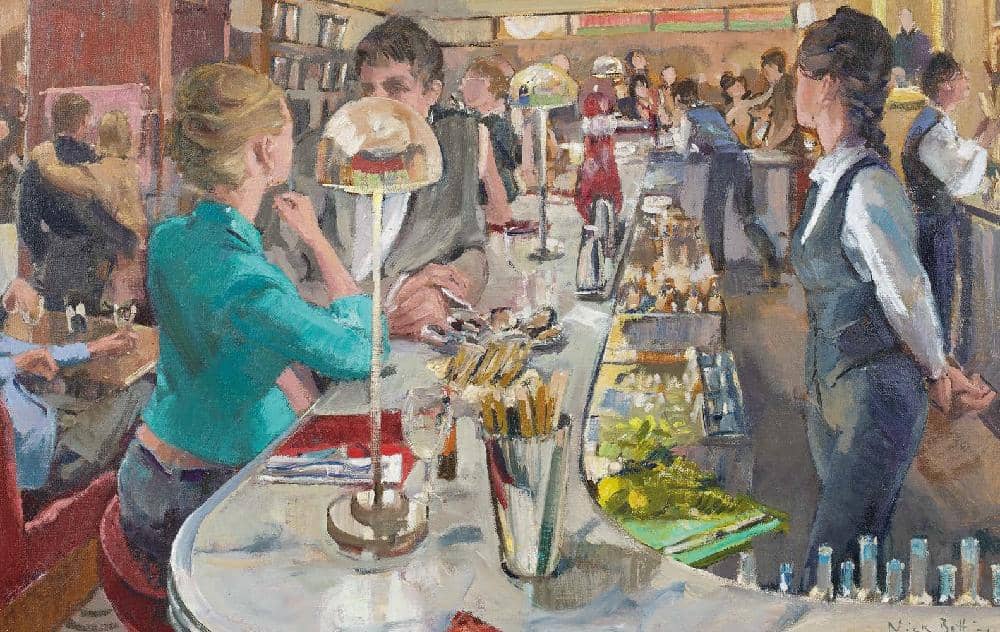 PAINTING ON LOCATION
Most of my painting is done on location. I want to respond to the world – and you do that by being part of it. I then take the canvases back to my studio and look at them as "paintings". I'll start looking at them upside down or in mirrors to check the composition, I sometimes book models – if you are painting a bar or restaurant, people are coming and going, and while you might have an idea for a pose, you don't have a chance to paint it properly. Editing in the studio is a tricky one though: if you over-focus in one area of the painting, the balance is thrown.
Choosing a location to paint is interesting. When I see a subject that is compositionally wrong, it's surprising how those paintings often turn out to be the best ones, because rather than avoiding something that is awkward, you resolve a problem by addressing it. With Jermyn Street, March Morning, I liked the idea of trying to balance the crude clunkiness of the lamppost on the right with unseen light coming from the left, sweeping up the road. There are some quite strong compositional lines in there. When I stood there, I liked the movement of the figures and thereafter it was a question of doing a bunch of drawings and trying to get a feeling for how people moved around. I always make loads of very rough sketches on location and then I try to decide where to crop the image. I've quite recently got into the idea of going quite high with an image.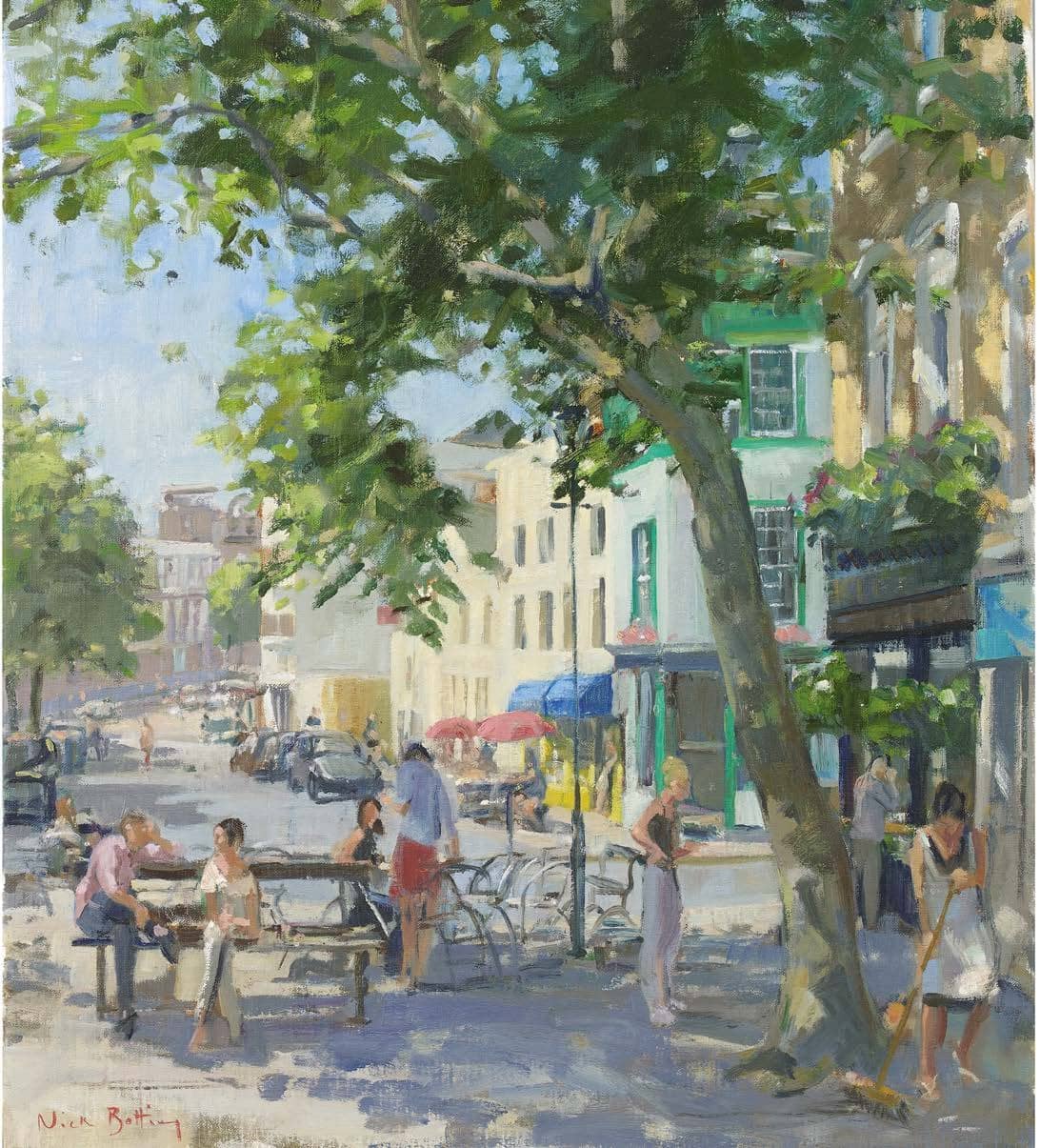 Figures are a key part of a composition, you build it with them in mind. Otherwise it's like painting an empty stage set and as soon as you put a figure in you change the composition. There's not much point in resolving everything, if you're then going to have to change it when you add figures. That said, I always find it frustrating when you're really pleased with how you've painted a figure, but it just doesn't work where it is, and you have to remove it.
I use a paintbox which was made for me by a friend of mine. It contains a palette which stays wet so, if I use it every day, I don't have to squeeze paint out or scrape it off every time. The box is about 50cm wide and it fits a canvas about 30x35cm. I'll also have a few panels primed with real gesso: rabbit-skin glue and chalk.
You can read up to 3 premium stories before you subscribe to Magzter GOLD
Log in, if you are already a subscriber
Get unlimited access to thousands of curated premium stories, newspapers and 5,000+ magazines
READ THE ENTIRE ISSUE
October 2020