NEW FACES
Artists & Illustrators|March 2020
The new Contemporary British Portrait Painters collective is keen to reflect new and diverse approaches to the genre. Ahead of a first group exhibition, founder member IAN GOLDSMITH outlines their mission
In 2018, I sent a message to a group of friends and contacts on Instagram, pondering the fact that there was, to my knowledge, as yet no independent society to celebrate or give voice to contemporary British portraiture. I asked my artist colleagues whether they felt there was a need for such a group and, if so, whether they might want to be a part of it.

What started out as a general enquiry got an almost unanimously enthusiastic response from its recipients – and soon afterwards a new collective, Contemporary British Portrait Painters (or CBPP for short) was born. Eighteen months later, the group is already 40-strong and preparing its first exhibition. Our mission is to give a platform to contemporary British portraiture, and by doing so provide mutual support and promotion. Members are accepted on the quality of their work alone, and not on the basis of their art world connections or any other criteria.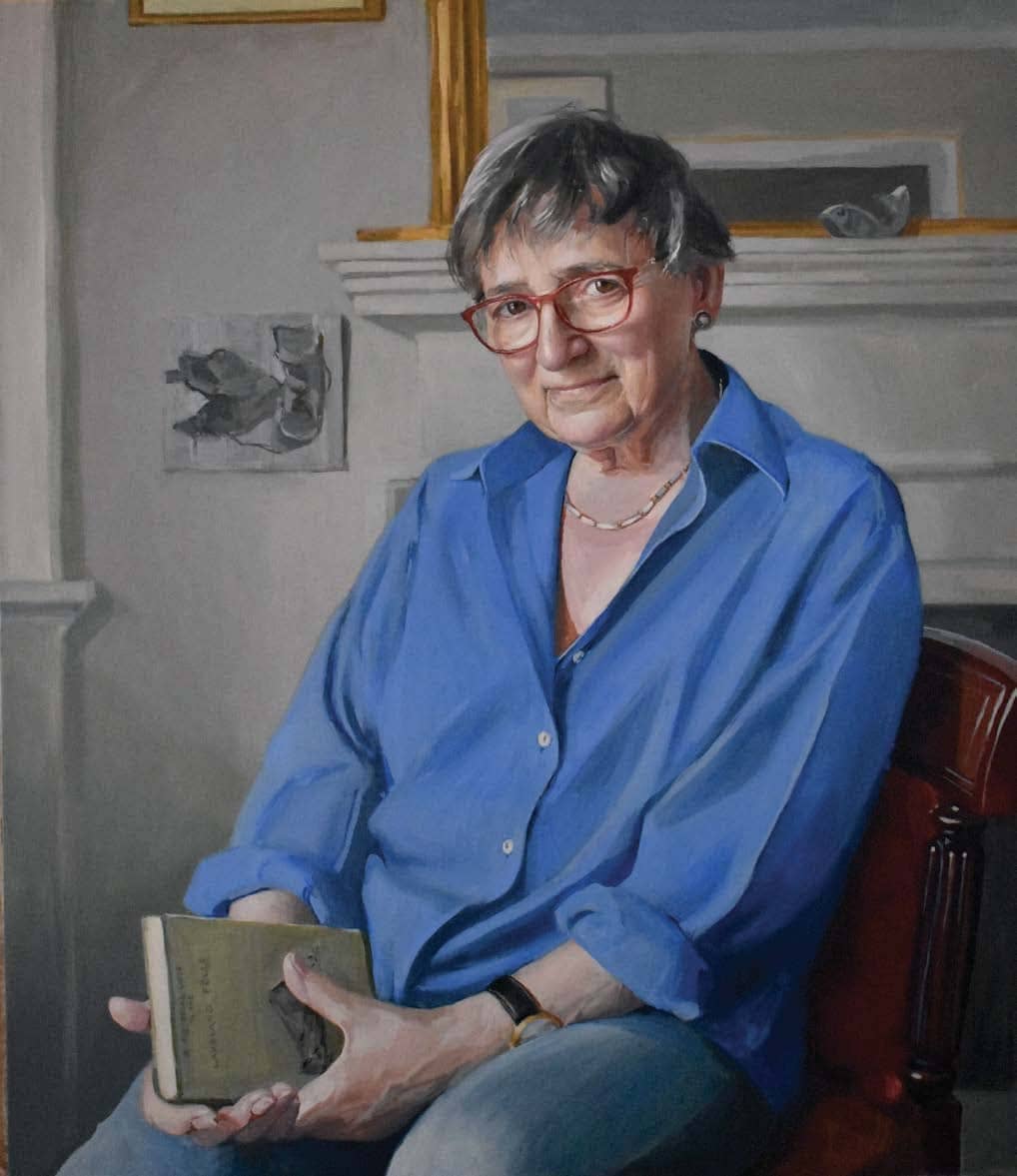 There is, we hope, no identifiable "house style" across the group. Everyone shares a passion for exploring the human figure in paint and finding different ways to express this never-ending challenge across a myriad of styles. The group boasts members who work in painstaking detail with high levels of realism, such as Martyn Burdon, whose acrylic portraits of famous comedians describe the nuances of hair and skin on an almost forensic level. His work contrasts with that of fellow member Lucy Stopford, whose gestural oil paintings abbreviate the face into a mesmerising mesh of painterly strokes, in which human features and resemblances are pushed to their limits yet never ever lost. The group seems to revel in such differences of approach, united by an undeniable sense of joy in the exploration of humanity in their subjects.
You can read upto 3 premium stories before you subscribe to Magzter GOLD
Log-in, if you are already a subscriber
Get unlimited access to thousands of curated premium stories and 5,000+ magazines
READ THE ENTIRE ISSUE
March 2020