Miriam Escofet
Artists & Illustrators
|
October 2020
The BP Portrait Award winner had just two sittings to paint The Queen, so how did she do it? MARTHA ALEXANDER hears her studio secrets
F
or any portrait painter, unveiling finished work to your sitter for the first time is inevitably a heart-in-mouth moment. Especially if the subject happens to be Queen Elizabeth II and the big reveal is via a socially-distant video link.
This was the experience of Miriam Escofet, who spent seven months in her London studio painting our reigning monarch. The Barcelona-born painter was given the opportunity via a commission from the Foreign and Commonwealth Office (FCO).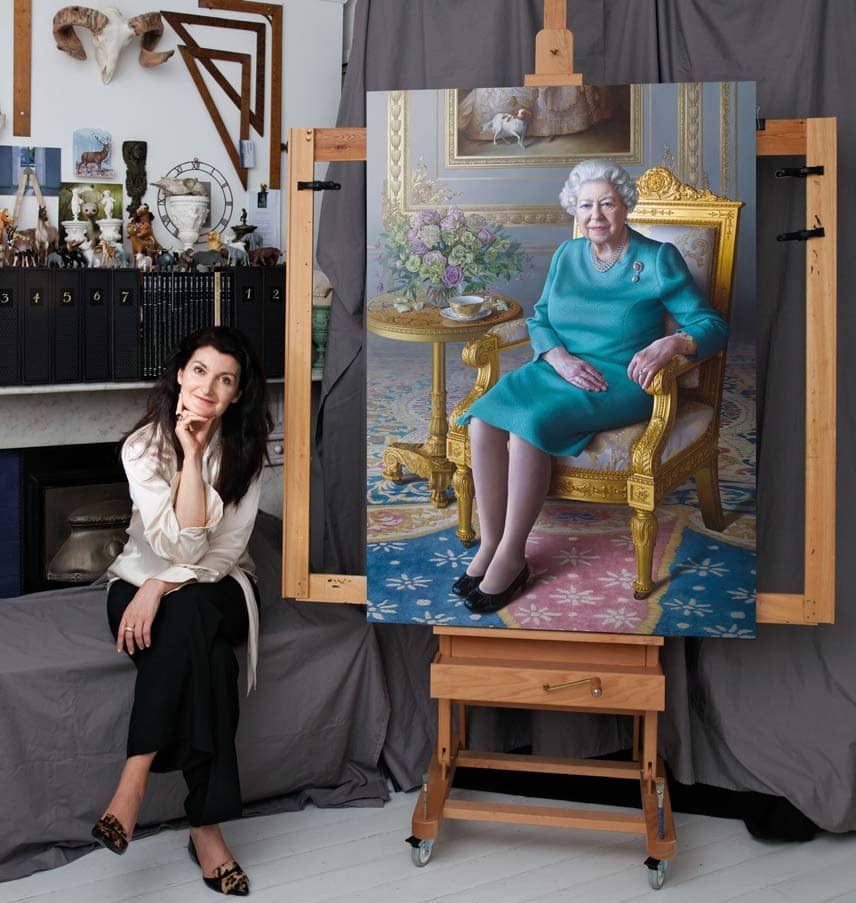 Miriam admits she was "very nervous" about the unveiling but explains that she wasn't alone in worrying about the painting being seen, quite literally, in the best possible light. "There was a high degree of nervousness in the room from everyone involved," she says. "The Foreign Office had been preparing for it for a whole week: from choosing the room in which to do the presentation to getting the lighting right, making sure the communications worked and getting the choreography right, plus filming from various angles with micro-precision. I was so impressed with the level of care and perfectionism that went into the preparations for the unveiling."
And so, how did The Queen react? "Happily," Miriam says. "It all went well, and she seemed very pleased with it."
This should come as no surprise. The portrait is beautiful: a strong likeness but possessed of an almost translucent light which lends the painting a dreamlike quality. Her Majesty is dressed in vivid turquoise, relaxed on a gilt chair next to a table on which flowers and an empty teacup sit. (Funnily enough, says Miriam, The Queen commented on the lack of tea in the cup!)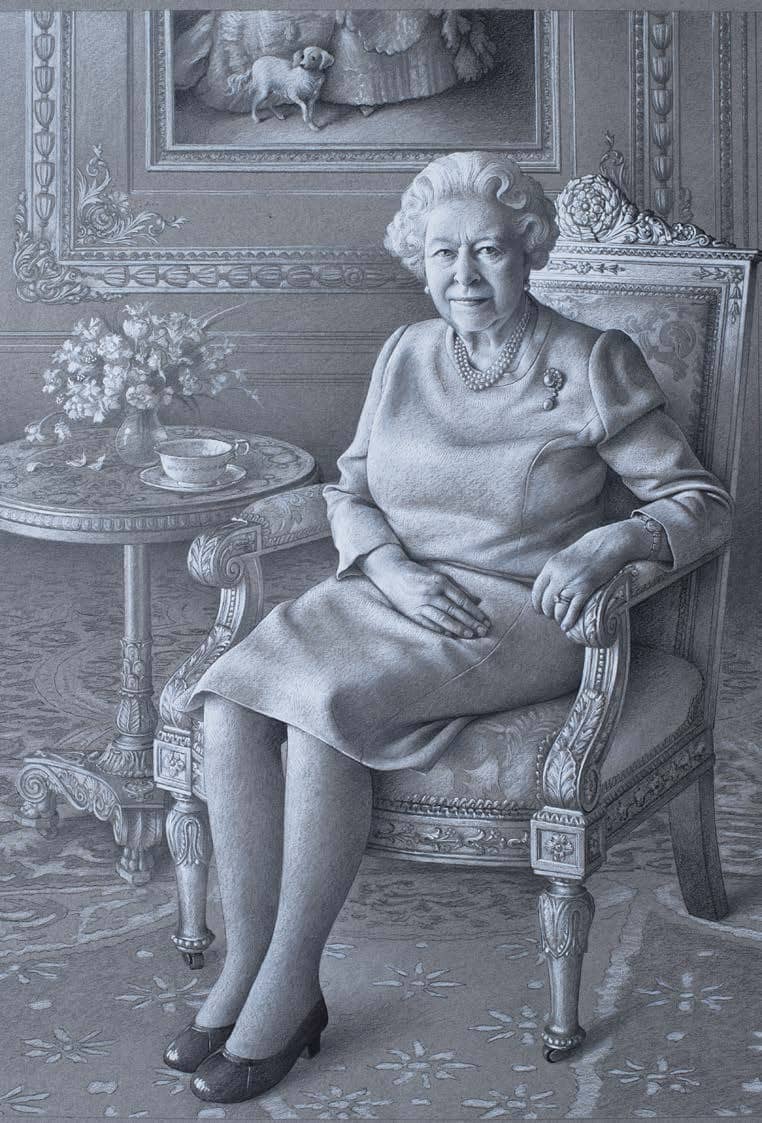 Both the luminous glow of her subjects and the presence of a teacup are becoming calling cards for the Spanish artist's work.
In 2018, a portrait of Miriam's mother, An Angel at My Table [see issue 395], won her the BP Portrait Award and it was given the same treatment and choice of crockery. These were clearly features that caught the eye of Sir Simon McDonald, the Permanent Undersecretary of State for the FCO, who was responsible for commissioning the official portrait.
As the longest-serving British monarch, The Queen has been immortalised in paint numerous times before by the likes of Lucian Freud and Pietro Annigoni. Yet to paint Her Majesty is surely at the top of any portrait artist's bucket list?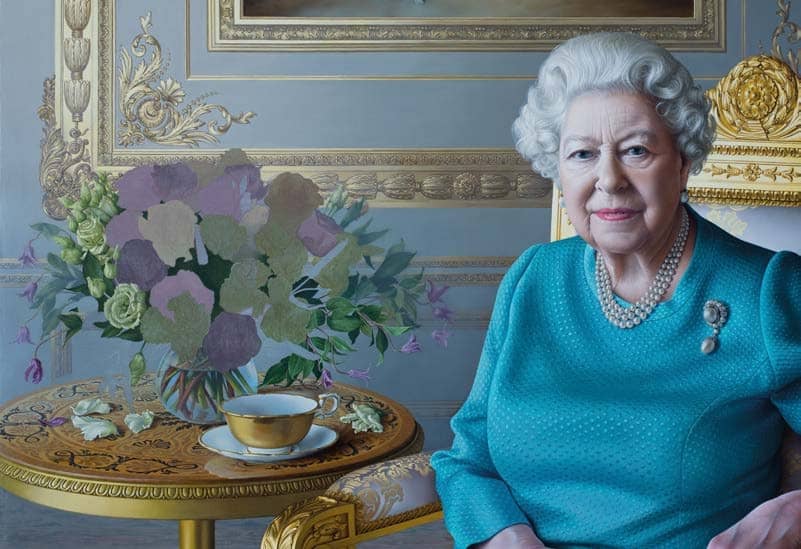 You can read up to 3 premium stories before you subscribe to Magzter GOLD
Log in, if you are already a subscriber
Get unlimited access to thousands of curated premium stories, newspapers and 5,000+ magazines
READ THE ENTIRE ISSUE
October 2020