MASTERCLASS: PENCIL STILL LIFE
Artists & Illustrators|Summer 2020
London Fine Art Studios tutor MICHAEL GALLONE shows you how careful planning and subtle reflected shadows can add realism to your coloured pencil drawings
Michael's materials
• Pencils White (01), Black (10), Naples Yellow (22), Orange (23), Brown (44), Blue Violet (53), Ultramarine (55) and Dark Grey(78), all Bruynzeel Design pastel pencils; white chalk pencil; Faber-Castell 9000 2B graphite pencil
• Paper Strathmore 400 series "Toned Gray" 118gsm sketching paper
• Eraser Cretacolor kneader eraser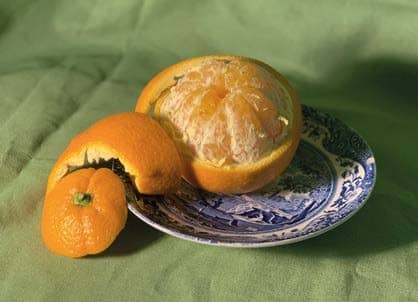 Drawing and mark making are one of our most innate instincts. We all have a facility with pencils and crayons, but many people are intimidated about starting to draw and paint.
People often tell me they can't even draw stick men, and yet we all drew as children before we could write or read. I am always amazed at how much time is given in schools for children to learn to write, and yet so little attention is given to making art, when surely the visual language is more natural than written words. We see paintings in books and galleries and want the end product, but there is, of course, a process to be learnt.
The best way to start drawing is not to think about trying to achieve an end painting, but to learn the visual language of how artists translate the visual world onto a piece of paper or canvas. The easiest option is to work with paper and coloured pencils. We all have access to paper and crayons and household objects. In this demonstration I will show you the simple steps and the visual language required to build up to a final drawing.
At London Fine Art Studios, we are always teaching about the process and not the product. The final drawing or painting is a by-product of the process, and surely the joy of art for you as an artist is not in the product but in the process?
The finished artwork is not a piece of magic but a skill that can be learnt through an orderly sequential process as demonstrated below. www.londonfineartstudios.com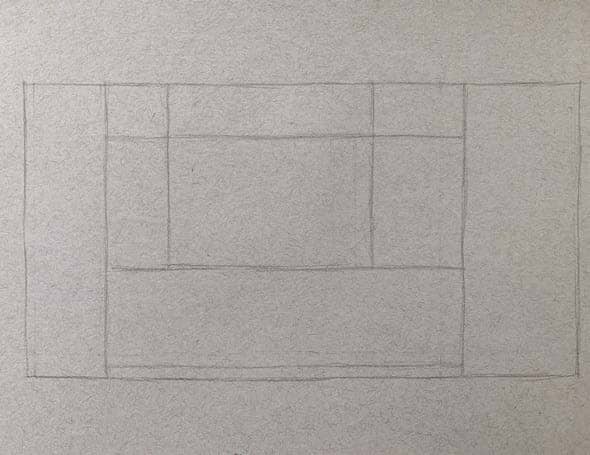 1. Establish proportions
With my graphite pencil, I began by drawing my top and bottom lines first, then the side lines to create a rectangle. This helps me decide on the size of my drawing.
Even at this very early stage, I was checking the height against the width of my rectangle, ensuring that it is the correct proportion in relation to my objects. I then divided the rectangle up into different sections that were based on the placement of the objects.
You can read up to 3 premium stories before you subscribe to Magzter GOLD
Log in, if you are already a subscriber
Get unlimited access to thousands of curated premium stories and 5,000+ magazines
READ THE ENTIRE ISSUE
Summer 2020