JMW TURNER
Artists & Illustrators
|
November 2020
As the Romantic artist's embrace of the modern world is celebrated in a new Tate exhibition, FLORENCE SHEWARD reveals six techniques we can learn from his paintings
It is sometimes difficult to imagine that Joseph Mallord William Turner's career was once viewed as ground-breaking or controversial. Almost 170 years on from his death on 19 December 1851 at the ripe old age of 76, the regularity with which his work is exhibited has perhaps left us a little immune to their brilliance; his countless masterpieces seemingly comforting and familiar rather than questing and experimental.
Tate Britain's new exhibition, Turner's Modern World, aims to show how the artist's lifelong fascination with developments in science, technology, society, culture and more helped to shape his art for the better.
So, while a £22 full-price ticket may be steep for a show including many masterpieces that are usually free to admire in the National Gallery or Tate's own Clore Gallery, this is nevertheless set to be a powerful and extensive reminder of the scope of Turner's vision. The question remains though: what can we, as artists, learn from his methods? Here are six things to consider when looking at his work.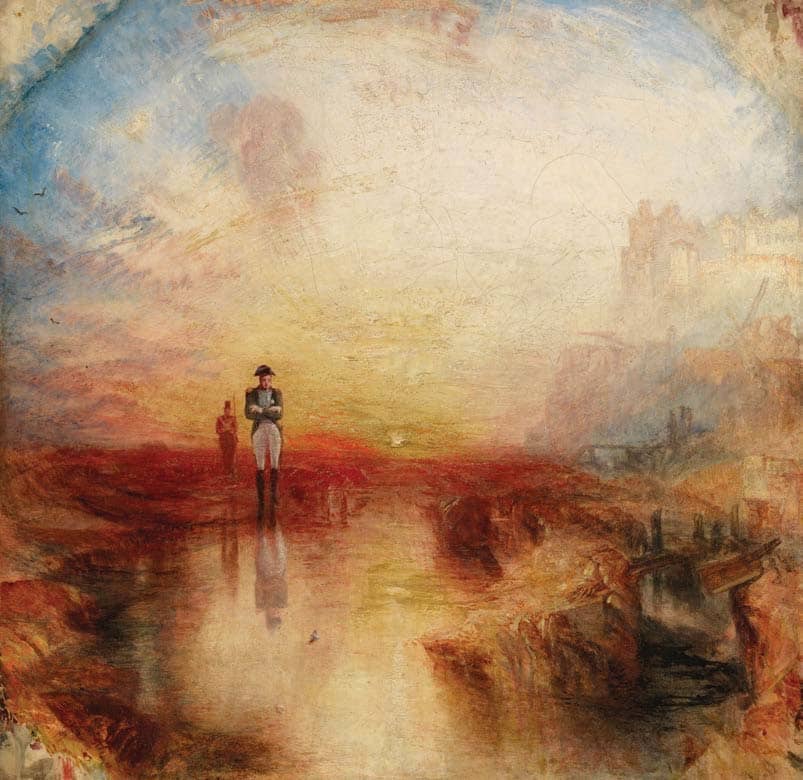 1. LET THE LIGHT IN
Once Turner had shaken off the academic painting conventions of his early work, one of the most commonly admired qualities in his later landscapes in oils is the sensation of sublime natural light. While much of that has to do with the later layers of manipulated paint, it began with the artist's initial preparations.
Analysis by Joyce H Townsend revealed that many of Turner's supports were either canvases bought from Brown of High Holborn and primed with a double layer of Lead White pigment and white chalk in linseed oil, or else covered in his own special mix of Lead White with egg. As a result, he was able to paint on surfaces that were both highly absorbent yet also highly reflective of light. Turner favoured a white ground rather than the popular mid-tones used by his peers, which further added to the brilliance of light effects he could conjure. Giving careful consideration to preparing your own supports can lend you an advantage before you've even begun to paint.
2. PUSH THE VALUE RANGE
You can read up to 3 premium stories before you subscribe to Magzter GOLD
Log in, if you are already a subscriber
Get unlimited access to thousands of curated premium stories, newspapers and 5,000+ magazines
READ THE ENTIRE ISSUE
November 2020