Flamenco Dancer
Artists & Illustrators
|
August 2020
Inspired by her art class sketches, AINE DIVINE recaptured the flamenco spirit back in her studio with bold colours and simple tricks
I made a lot of mixed-media drawings of a flamenco dancer during a course I attended at Dance Base in Edinburgh. It was wonderful to have access to this powerful and dynamic dancer for an entire day. We were helped too by the well-ordered setup, thanks to tutor Damian Callan. The model maintained the same pose for between 10 and 20 minutes at a time and we were given ink and sticks, collage paper and drawing boards. In short, everything was sorted, the job for us as artists was simply to show up, be inspired and get moving.
I would recommend that you give yourself the gift of preparation before you begin any art session. Even if you're just drawing at home, set yourself up well beforehand. Have your art materials within easy reach, choose a pre-arranged subject that you find inspiring, and give yourself some time for warm-up drawings before embarking on longer artworks.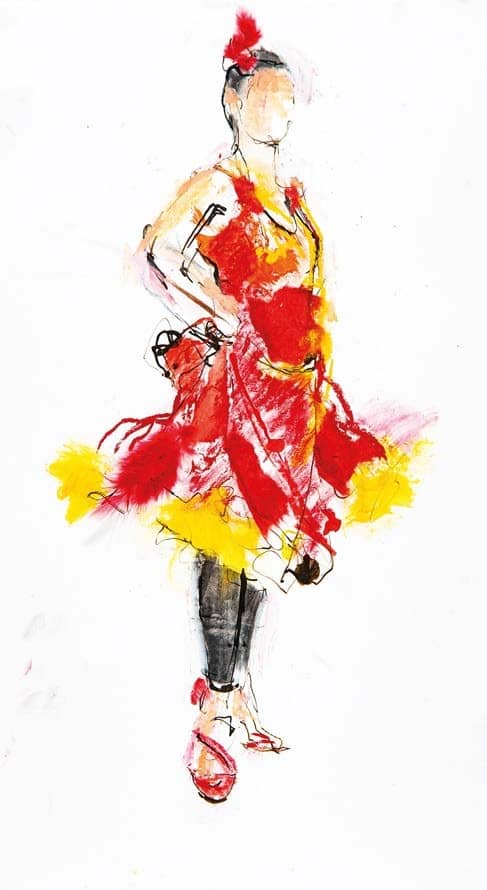 Dancers are a wonderful subject, already dramatic, vibrant and full of life – all ingredients for a powerful painting. If you don't have access to a model, consider dressing up either yourself, a friend or a family member as a dancer and taking a few reference photos in character. It could prove a lot of fun and, who knows, a new vocation as a flamenco dancer may be uncovered.
Looking through my collection of sketches from the day, I was struck by the power and strength in the poses. One particular pose inspired me, and I wanted to make a painting of it. My intention was to capture the same dynamic stance and vibrant colour. www.ainedivinepaintings.co.uk
1 Establish tension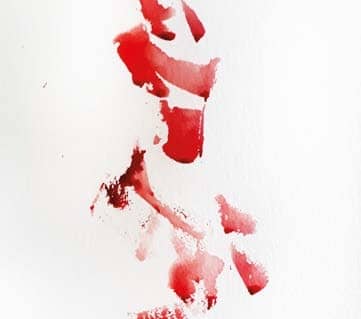 I began by studying my source. The grounding of the back of the dancer's body and the lifting of her ribcage was significant here. To create that tension, I painted a clear edge to the back of the shoulder blade and the vertical front of the abdomen. I used my 1.5" flat brush loaded with fluid Cadmium Red, aiming to indicate the shoulder straps and the feel of the skirt as succinctly as I could. Less is more at these initial stages.
2 Add movement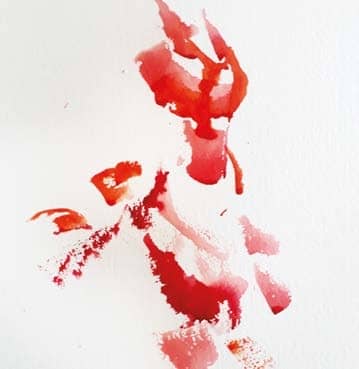 You can read up to 3 premium stories before you subscribe to Magzter GOLD
Log in, if you are already a subscriber
Get unlimited access to thousands of curated premium stories, newspapers and 5,000+ magazines
READ THE ENTIRE ISSUE
August 2020