Aesthetics of drawing
Artists & Illustrators
|
September 2020
Finding your place in the history of art may seem grand, yet as AL GURY explains, knowing what came before can help you decide what to do next
A dictionary might define "aesthetics" as being the principles and study of the elements of beauty in art. Yet if beauty is in the eye of the beholder, this definition might seem very limiting for the contemporary artist.
The idea of aesthetics in drawing has come to include traditions, influences, formal and informal concepts, use of materials and personal points of view. It even encompasses the practical approaches to making art, such as concepts of open form (more value and atmosphere oriented), closed form (more line oriented) and mixtures of the two.
As artists, it's useful to take a look at a variety of aesthetics – or approaches to drawing – to get a sense of what is appealing to you. Think about what kinds of lines, marks, values and contours you want to combine to create your desired effect. Doing so will help you identify new directions to explore in your art.
Two large, central aesthetic traditions have been deeply influential in western art: Classicism and Expressionism. Descending in the west from the Greco-Roman world, these aesthetic traditions occur in most world cultures, from Ancient Egypt to Asia and Latin America. In their various forms, they continue to be two key points of reference for any contemporary artist.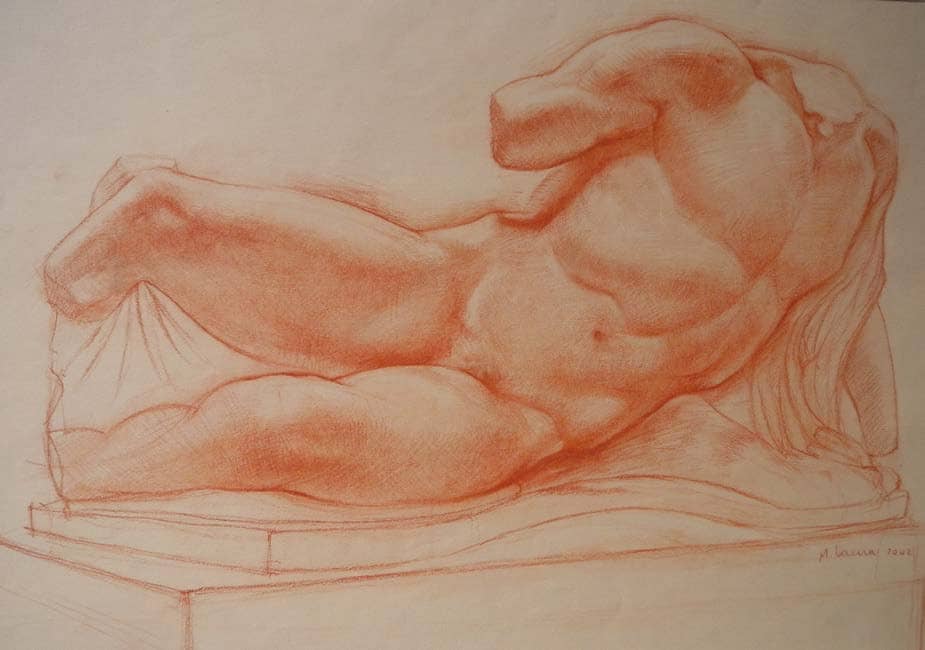 CLASSICISM
Western Classicism has a perennial influence for the artist who wishes to incorporate a sense of balance, order, harmony and restraint in their drawings. Descending primarily from the Athenian Greeks from the 5th to 3rd centuries BC, artworks that refer to this tradition embody a sense of quiet and control. Elegant, thoughtful and modulated line is often the technical approach of preference for the artist influenced by this tradition. Historically, this approach has been used for figural images that refer to the classical statues and paintings of antiquity in the Greco-Roman world.
You can read up to 3 premium stories before you subscribe to Magzter GOLD
Log in, if you are already a subscriber
Get unlimited access to thousands of curated premium stories, newspapers and 5,000+ magazines
READ THE ENTIRE ISSUE
September 2020