Hilma Af Klint- Paintings For The Future
When you think about the pioneers of abstract art, the names that come to mind might include Wassily Kandinsky, Piet Mondrian and Kazimir Malevich.
It's a safe bet that Hilma af Klint does not enter the conversation. In fact, many people are not even aware of her career overall. As an art history student at Syracuse University in the 1980s, af Klint was not part of the curriculum – and for good reason – as she was virtually nonexistent to the art world at large. Her abstract paintings actually predate these aforementioned names, as she remains, in many circles, one of modern and contemporary art's best-kept secrets.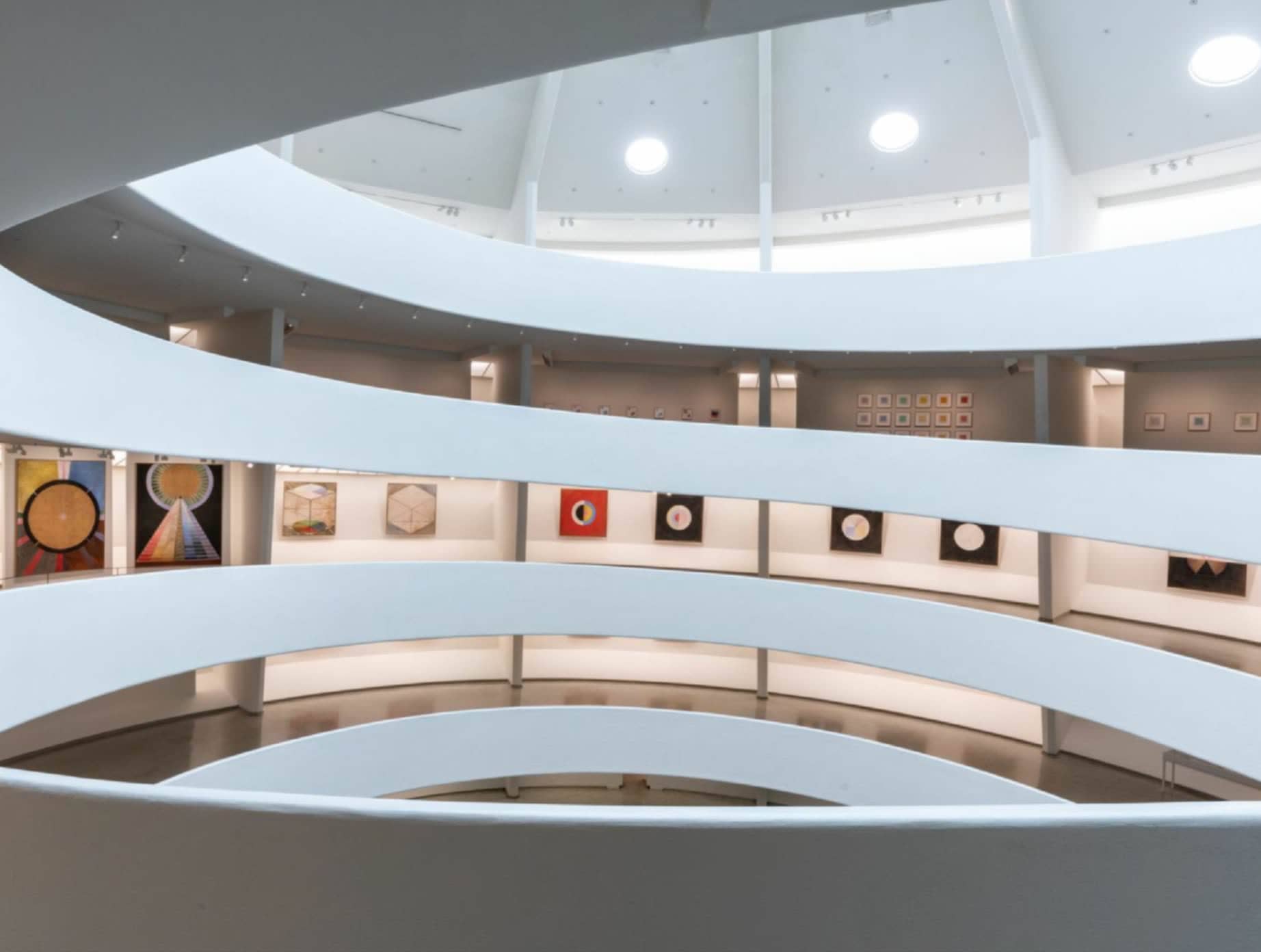 Hilma af Klint was born outside of Stockholm in 1862. As the fourth child of a Swedish naval commander, of Klint spent summers in Lake Mälaren where she had her initial contacts with nature. It would be these associations with natural forms that initially inspired the early stages of her career as a more traditional painter of landscapes and portraits. From 1882-1887, of Klint studied at the Royal Swedish Academy of Fine Arts in Stockholm where she mastered classical techniques and concepts – including Impressionism. Her loose brush strokes and usage of light were becoming evident during this time.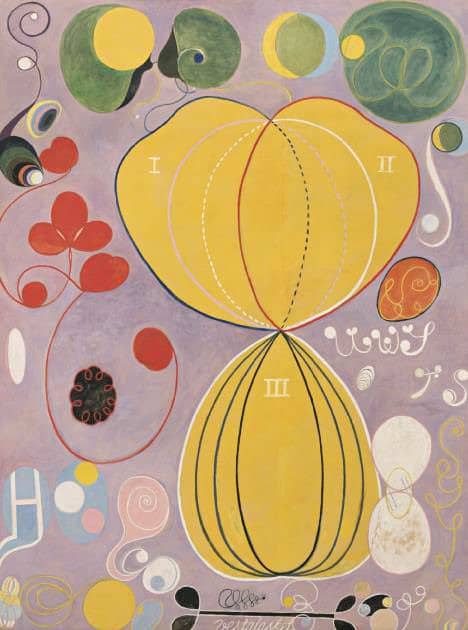 In 1896, Hilma af Klint and four other women formed a group called "De Fem" (The Five). Together, they made contact with so-called "Höga Mästare" (The High Masters) from another dimension via séances. At this point, art and spirituality remained two mutually exclusive components of her life (she rarely exhibited her works then) but that was about to change. She developed a form of automatic drawing, which involves unconscious writing without guiding the movement of the pen on the paper. Simultaneously, af Klint progressively detached from her past academic training.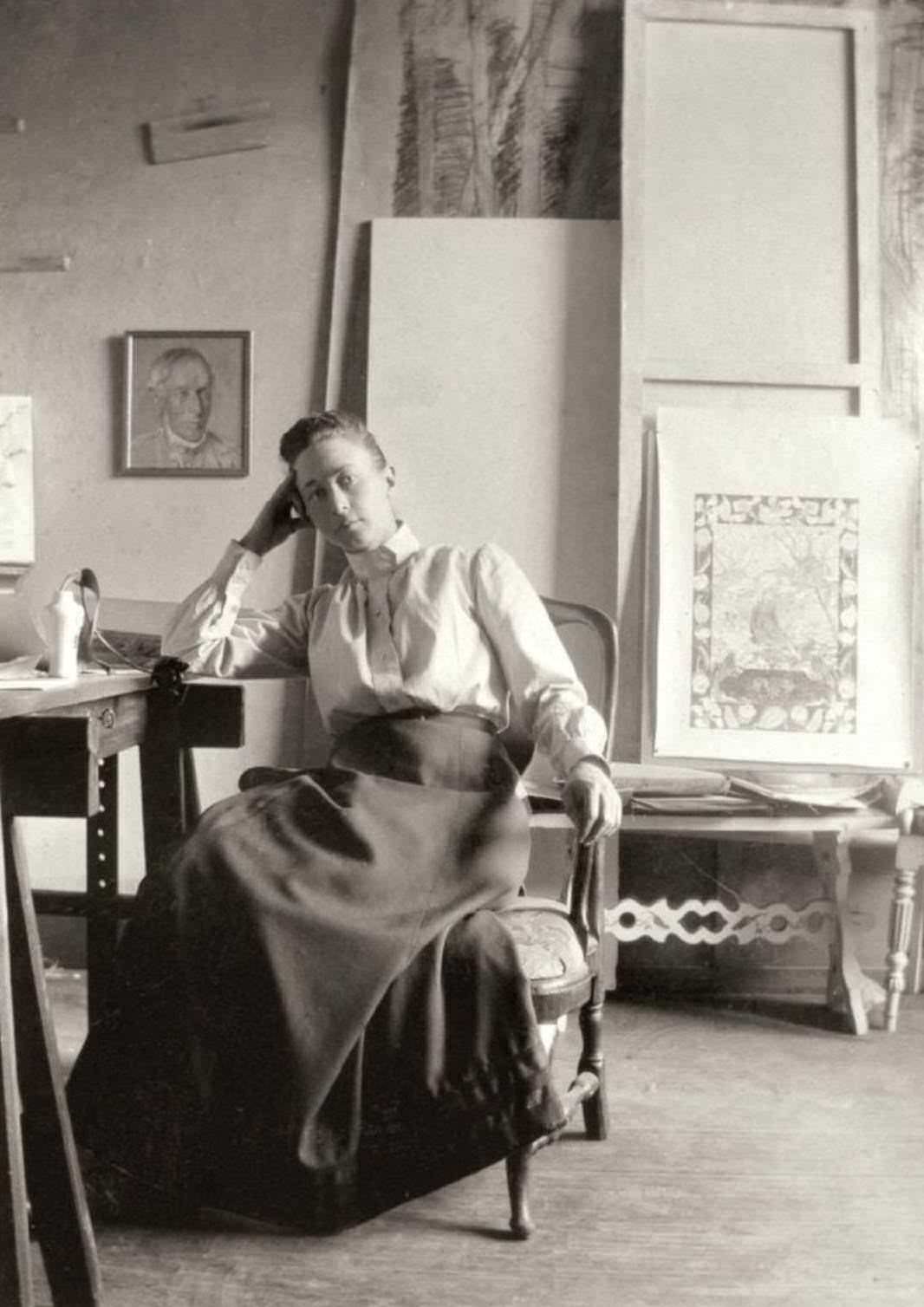 Shortly thereafter, by the mid-1910s, af Klint began focusing more on her abstract style as she became more involved in spiritualism. She claimed to have been commanded by The High Masters to create what was to become The Paintings for the Temple, which was the tipping point in her career as af Klint pivoted from figuration and gravitated towards more spiritual subject matters. These 193 paintings and works on paper (1906-1915) completed her transformation into the abstract world that would ultimately define her as an artist.
You can read upto 3 premium stories before you subscribe to Magzter GOLD
Log-in, if you are already a subscriber
Get unlimited access to thousands of curated premium stories and 5,000+ magazines
READ THE ENTIRE ISSUE
Issue 42 - December 2018