An Exclusive Interview with Bianca Severjins
Art Market|Issue #47 May 2020
"In my hands and between my fingers, paper feels like a superpower medium that enables me to convey my artistic vision with a mixture of seriousness with whimsy, abstract with concrete, the personal with the universal." - Bianca Severijns
Bianca Severijns is a contemporary artist who transforms paper into intricate, complex artworks that create a unique visual impact.
Severijns is known for her original and distinguished paper language, with which she aesthetically arranges hundreds of hand-torn pieces of paper into sculpture tapestries, murals, and reliefs. Her works explore subjects of displacement, uprooting & re-rooting, and social themes.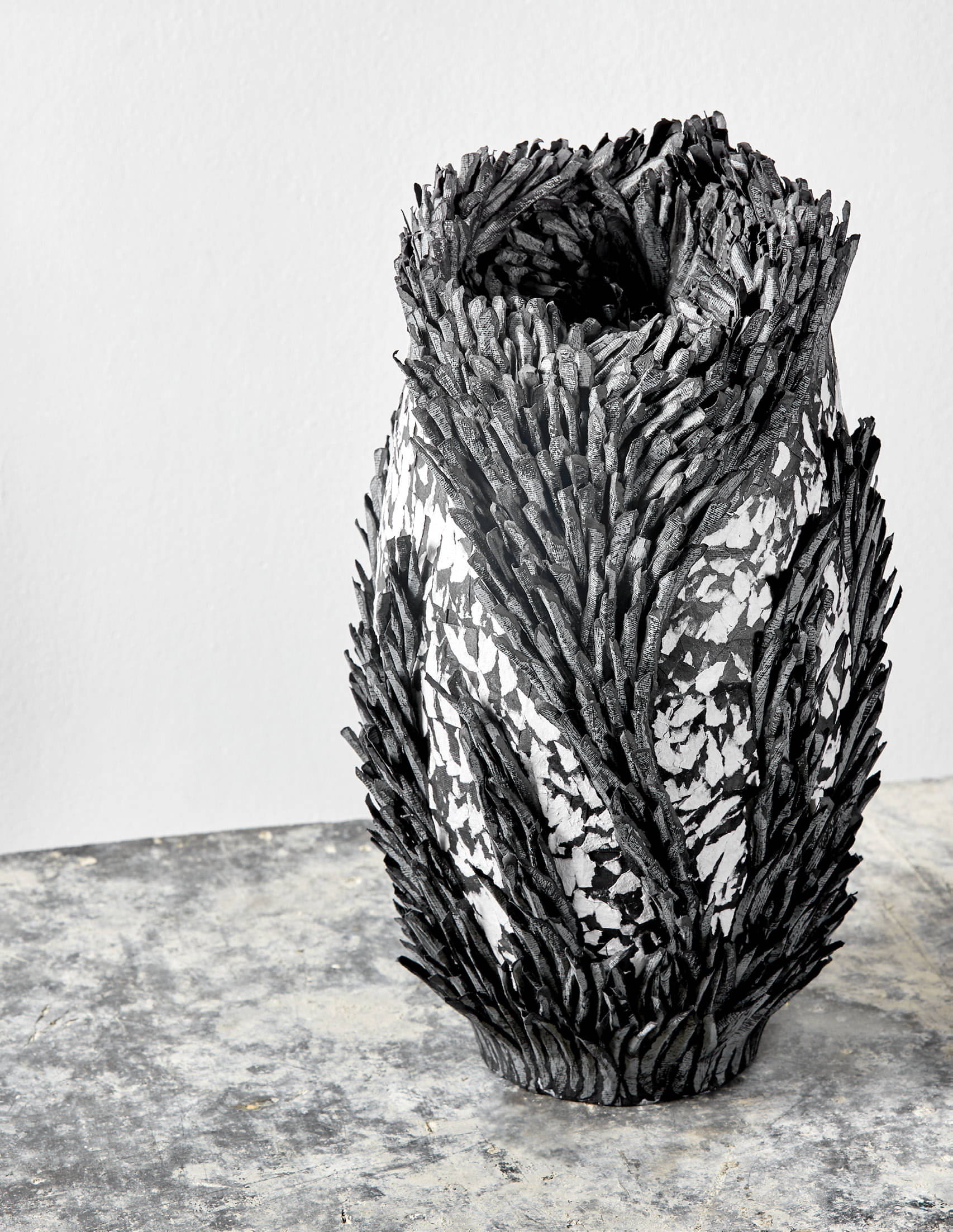 Severijns was born in the Netherlands and currently works and lives in Israel. While it was her choice to uproot from the Netherlands, her experiences as a new immigrant in a new homeland were the inspirational foundations from which her paper artwork sprouted.
Her contemporary paper art journey began as a study of the cycles of nature and progressed to social and humanistic themes.
In her earlier pieces, Severijns sought to analyze the theme of displacement and how the stages of nature intertwine with human conditions such as forced uprooting, nesting, and revival.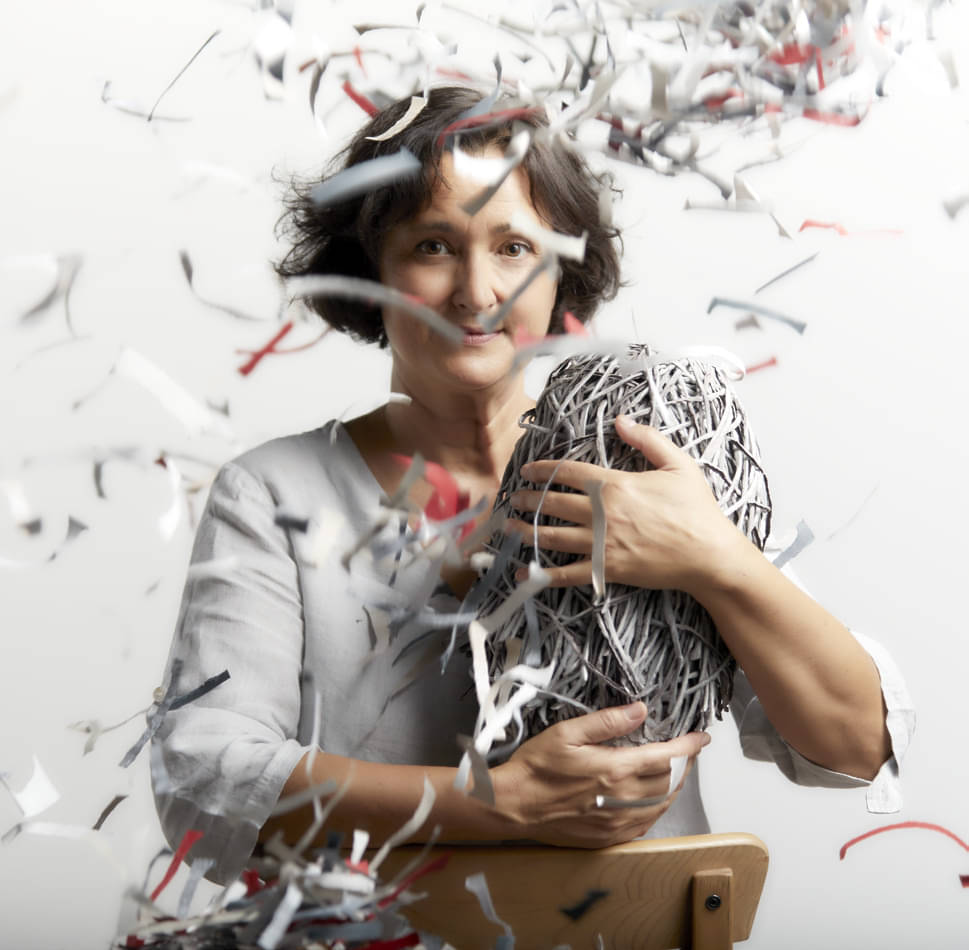 As a quest for a deeper and more profound exploration of the displacement theme, she started to examine the fundamental basic needs of people who are displaced. Her recent artworks concentrate on a re-conceptualization of a humanitarian first need.
For the exhibition
Personal Structures – Identities at the 2019 Venice Biennial, she created a wall installation of two large protective blankets and a video as a metaphor to convey fundamental human rights and needs of security, protection, acceptance, respect, freedom, etc.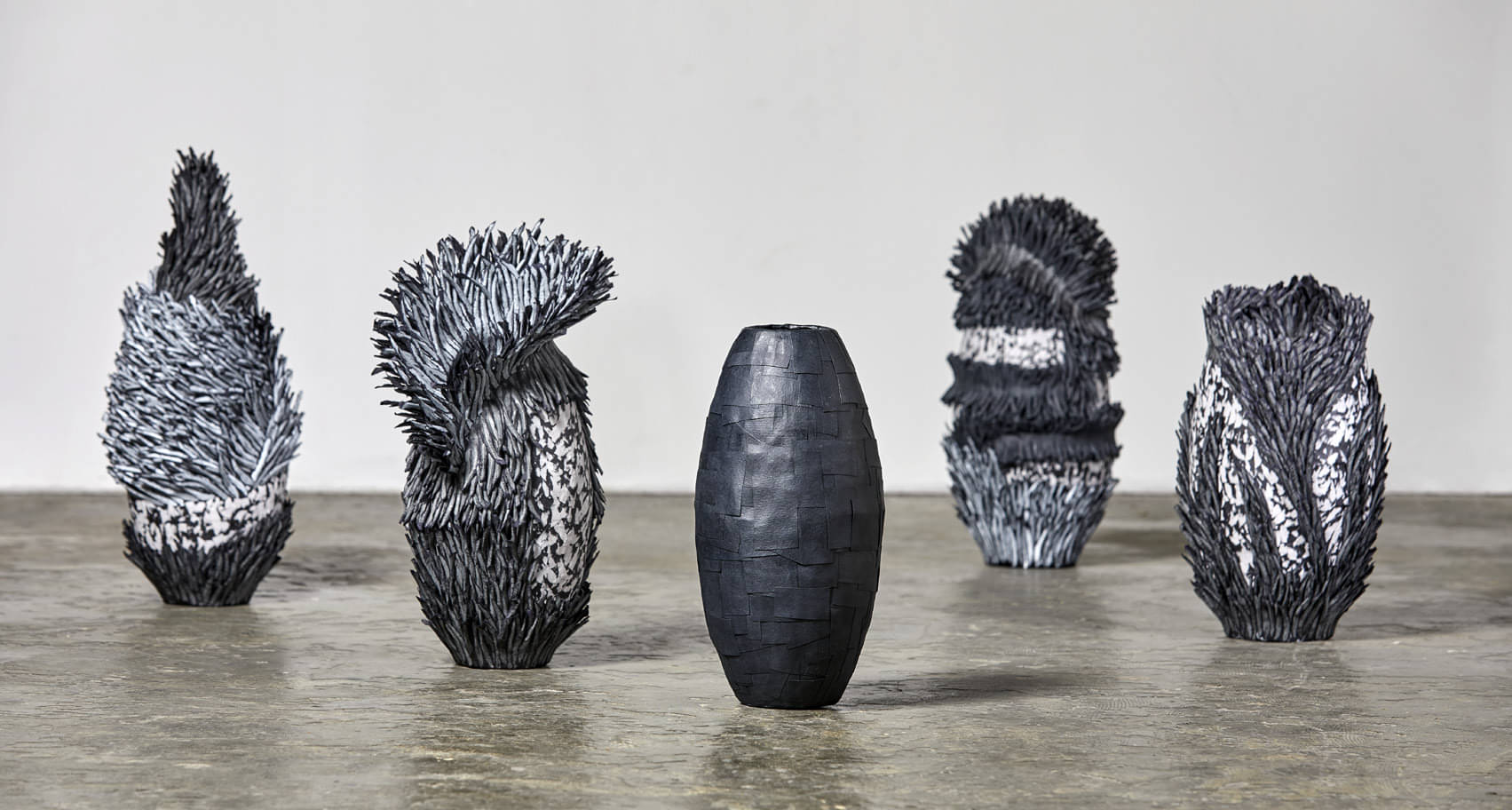 Anastasia Tsypkina: Hello Bianca, it's an honor to get to know you and your outstanding art!
Bianca Severjins: Hello Nastya, it is an honor to be featured in Art Market Magazine, thanks for this great opportunity!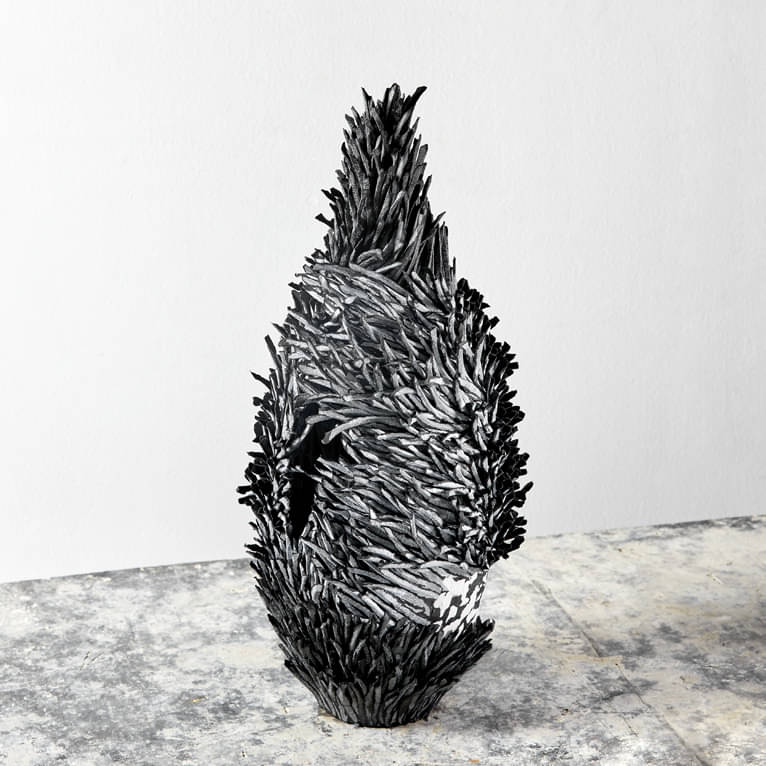 A. T.: Considering the current situation of the lockdown world, I would like to start with a simple routine question: What's the best way to start the day for Bianca Severjins, and how different has it been since the lockdown?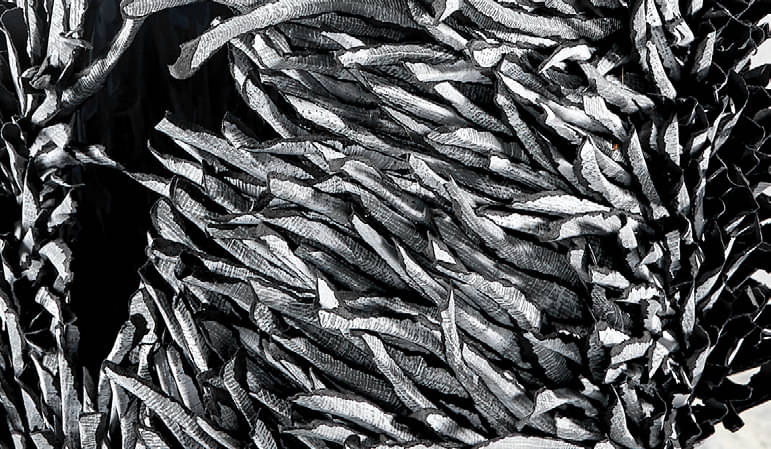 B. S.: I usually start my day by reading the Artsy Editorial online. I am very privileged that my studio is part of my house, so being confined does not stop me from working on my art. What has changed is that the pressure of deadlines is off, as most of the exhibitions are closed or postponed. I suddenly have time to watch artists' talks and find pleasure in live reports, for example, the Sydney Biennial and the curator's talks of the Stedelijk Museum, Amsterdam, on Instagram. Absurd, surreal worlds of empty museums entering my home make me realize how terribly I miss the culture, social life.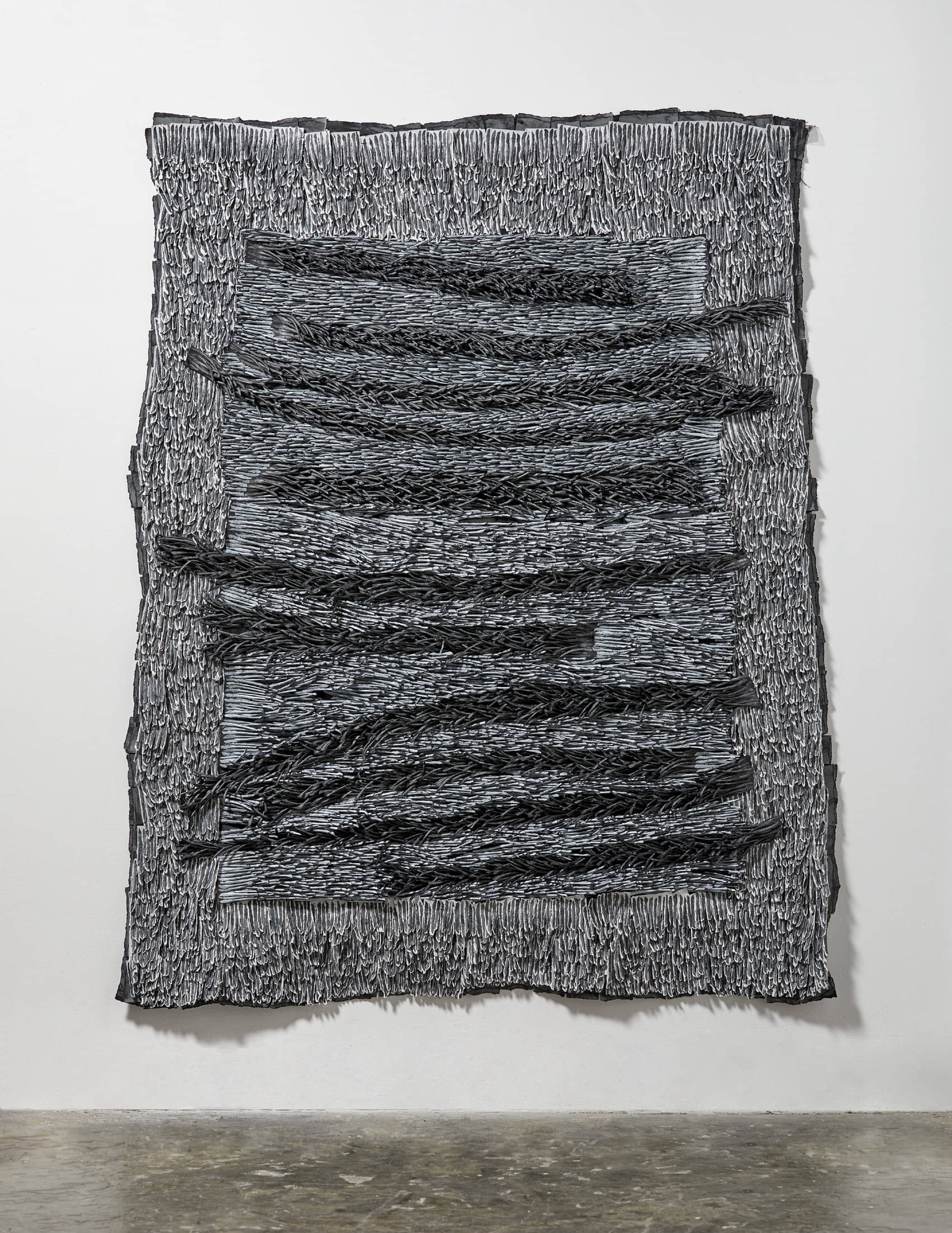 At a particular moment, my art supplies were running out, which forced me to do smaller works from paper leftovers. This resulted in a series of 12 mini works from 26 x 26cm. The slowness of the day also gives me headspace for planning new projects and developing new ideas.
A. T.: What do you consider to be the most complicated for the artists at this period? Will the situation with COVID-19 be somehow captured or reflected in your future works?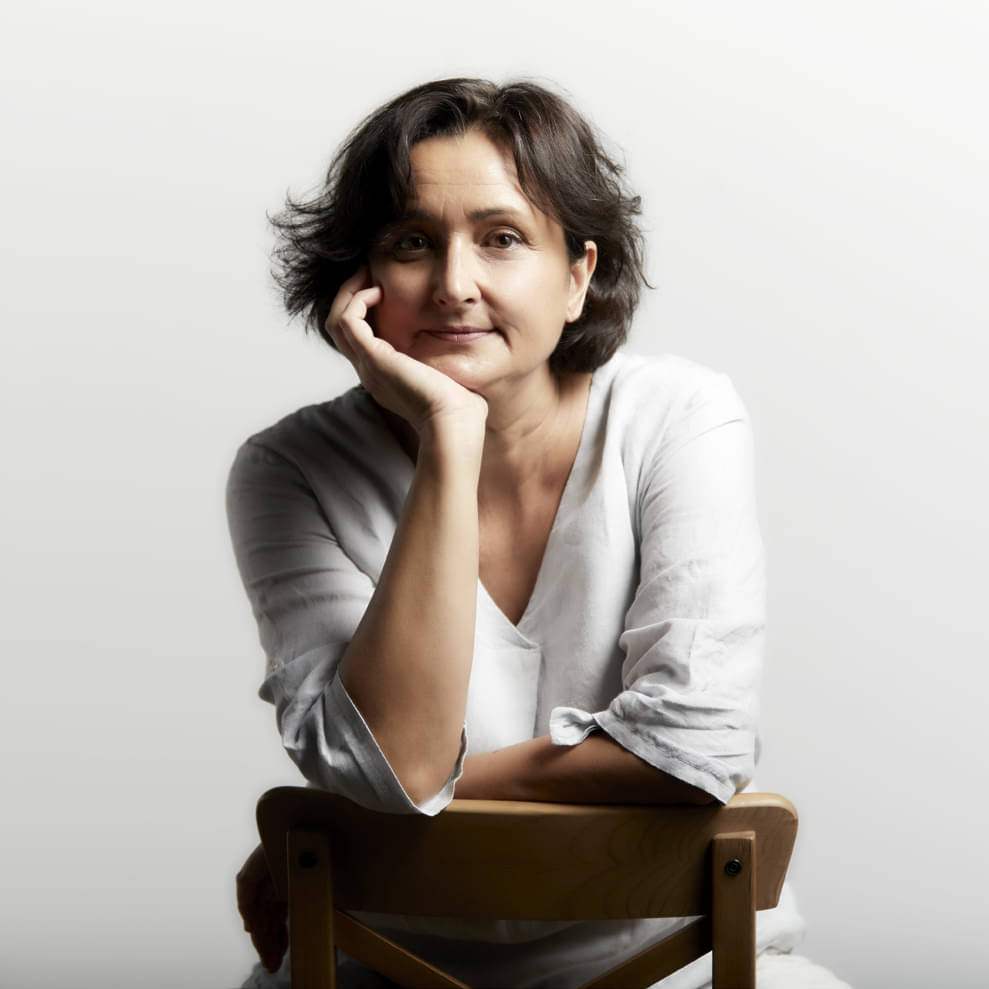 B. S.: I believe many artists find themselves in suspended times due to not being able to work in their studios or teach, suffering from exhibitions postponed or closed, shortage of art supplies, and managing financial struggles.
You can read up to 3 premium stories before you subscribe to Magzter GOLD
Log in, if you are already a subscriber
Get unlimited access to thousands of curated premium stories and 5,000+ magazines
READ THE ENTIRE ISSUE
Issue #47 May 2020