An Exclusive Interview With Max Lehman
Art Market|Issue #47 May 2020
Max Lehman has a long history of creating unique works of art. I visited Max and saw many of his works in person at the ART Santa Fe 2019 show. His pieces are moving, and the colors and forms pull you in from the start. I'm happy to bring you this interview and introduce his works to a broader audience.
Paula Soito: Hello Max, It's a pleasure featuring this interview on Art Market Magazine. I know you are originally from the Midwest. Your move from the Midwest to Phoenix, Arizona, made an impact on your development as an artist. How did that shape your artistic path?
Max Lehman: While I was growing up in northern Indiana with my three brothers, I remember having a Mexican babysitter. She was a little older than my parents at the time and would come to stay with us when my parents went out of town. For some reason, she decided to tell me about the native people of Mexico. I don't recall her taking an interest in my brothers regarding this. She would talk to me telling me about a calendar and cities of stone and how the Spanish priests took those away from them.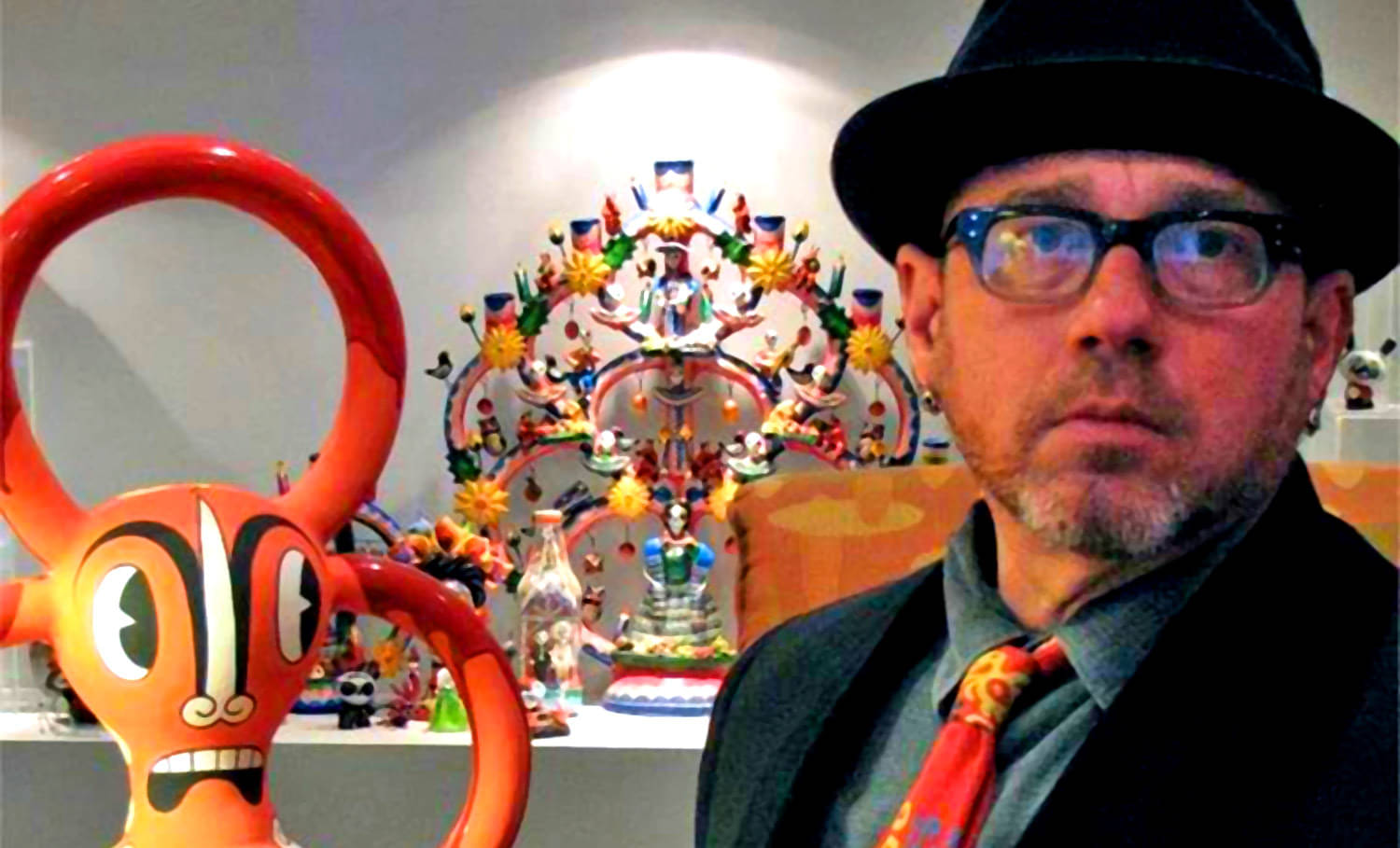 I took all of it in with a child's understanding. I really don't know why she did this or if she told my parents. Still, my mother later bought me a book about the ancient cultures of Mexico, and that's how I began to learn about the indigenous civilizations of Prehispanic Mesoamerica. My parents moved our family to Arizona in 1973.
I was 12 years old. Arizona was hot, really hot. That was something I never quite came to embrace. However, there was its proximity to Mexico, and we would drive down to the border, taking day trips into towns like Nogales. The border was very different back then.
When I was 17 or 18, my mom and I traveled to Merida in the Yucatan and stayed at some of the big, old hacienda-style hotels that were located in the middle of major ruins of the area. Our luggage got lost while we were there, so I ended up buying playa and guayabera style clothes to wear.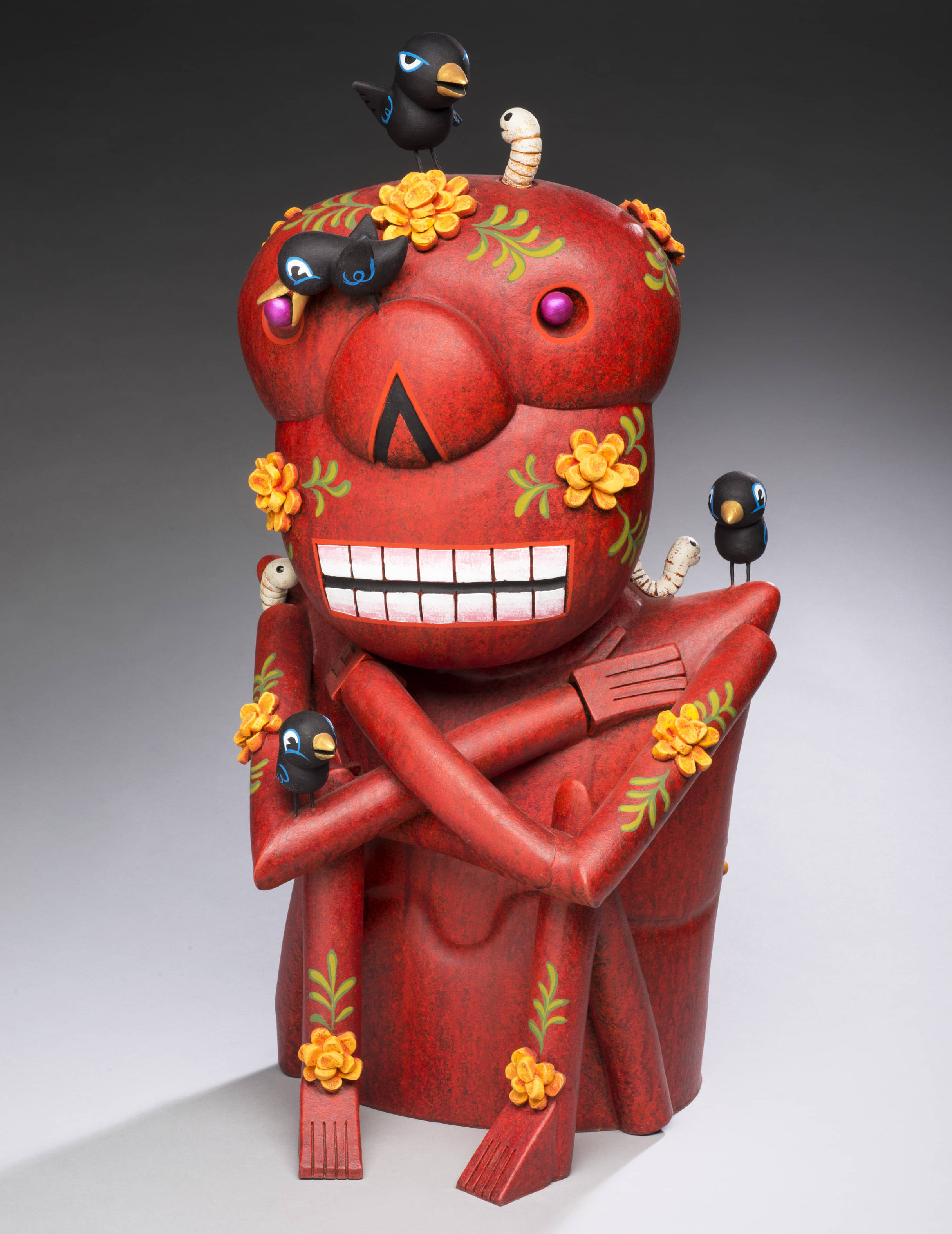 P. S.: What was it like in the early days as an artist? Who were your influences?
M. L.: I attended the fine art college at Arizona State University.
I occasionally dabble in the ceramics studios, but my course work was in an area that was called intermedia. Intermedia was art that involved forms such as installation and performance art, slide shows, multimedia, and video production.
Many of my early works were installation pieces, and my references were science fiction literature and pop culture. Punk Rock was becoming a cultural phenomenon, and, along with my friends, we all dove in headfirst, so to speak. That influenced the look and feel of my academic work and my use of color.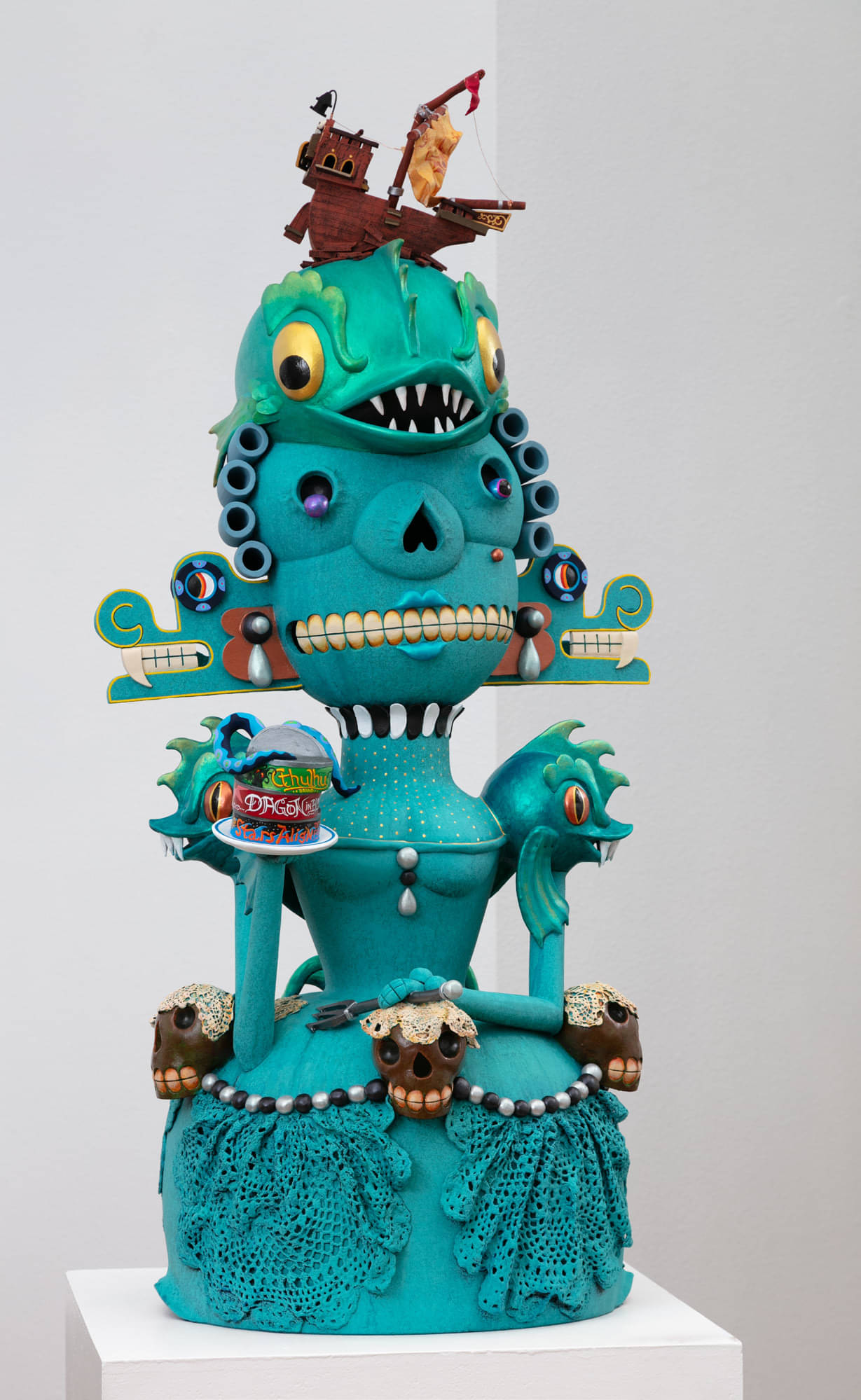 My real training in ceramics came from an apprenticeship I had with a production pottery artist in Cave Creek, a small town about 30 miles north of Phoenix. After working there for several years, I apprenticed with an upcoming ceramic sculptor named Carol Sherwood. With her, I learned how to build large hollow forms with low fire clay. She also developed a unique method of painting her work with acrylics employing washes and resists. This was a major break from the aesthetics of traditional craft that dominated ceramics back then. On occasion, I have forayed into using glazes on my pieces, but for the most part, my work is painted using a variety of techniques to lay down color and detail the work.
P. S.: Can you explain how you came to be honored the reverse crossover Chicano and what that means?
You can read up to 3 premium stories before you subscribe to Magzter GOLD
Log in, if you are already a subscriber
Get unlimited access to thousands of curated premium stories and 5,000+ magazines
READ THE ENTIRE ISSUE
Issue #47 May 2020