An Exclusive Interview With JASON SEIFE
Art Market|Issue #48 June 2020
Jason Seife's work references old Persian carpets, an art form that is often taken for granted in modern times. Carpets were a large part of his childhood growing up with a Middle Eastern background.
Jason recreates these old weavings by tediously painting them on canvas in colors and mediums that were not typically used in their origin.
Jason presents the pieces in a new and exciting way. The creation of these works is both a therapeutic and a spiritual process, being able to channel his obsession with detail into the intricate geometry and compositions of the carpets allows Jason to find himself working hours on end without lifting his brush. What initially drew him to these works was not only the aesthetic but the dense history and meaning behind the imagery.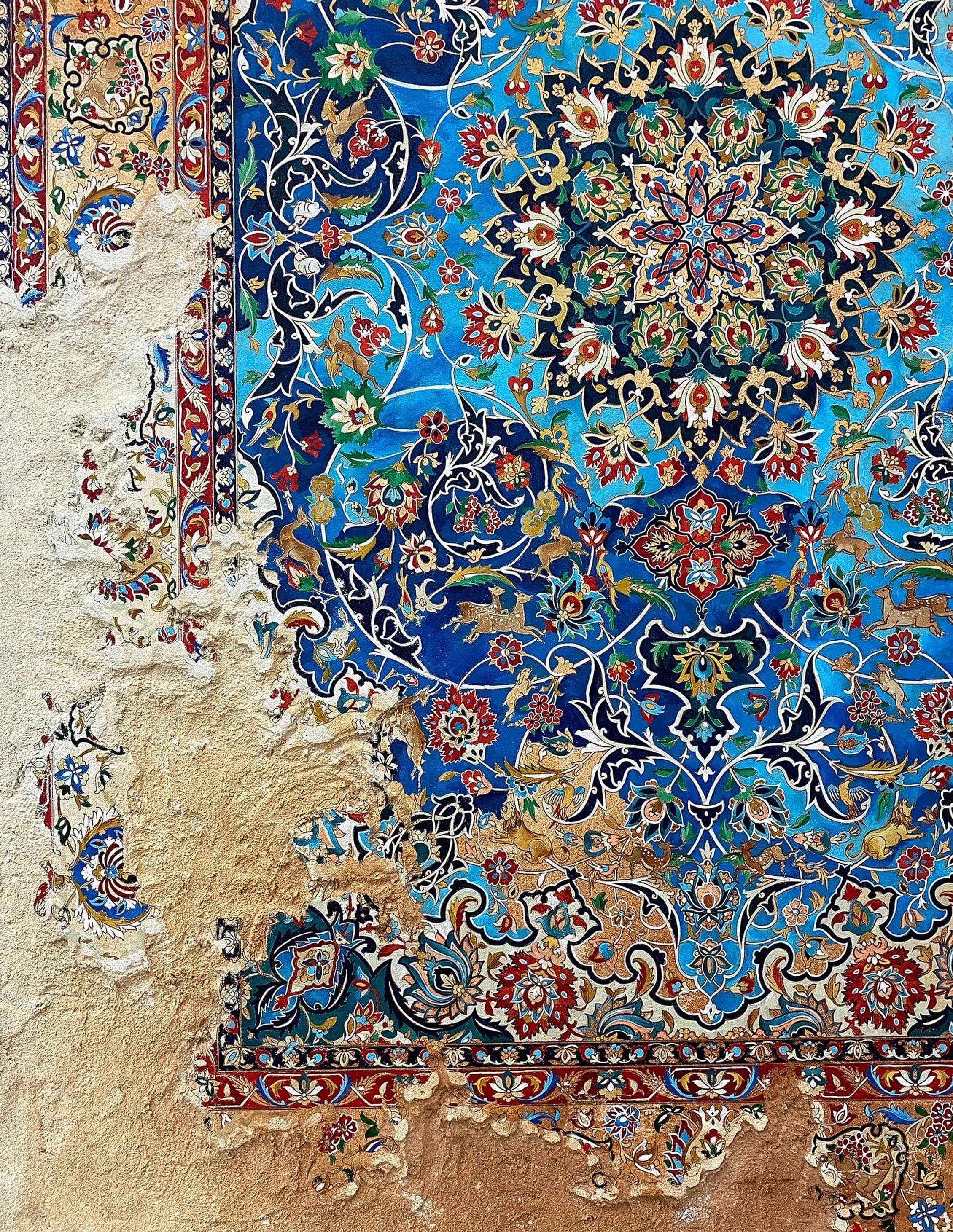 The weavers were able to link each rug's particular pattern, palette, and style with a specific and identifiable geographic area or nomadic tribe that stood out to him.
Jason aims to mirror this practice with his take on the carpets by having each color and pattern specifically correlate to what state of mind and emotion he was in a while creating the specific work. Allowing him to be able to look back and see a chronological timeline of both his mental and emotional state embedded in the paintings. Essentially creating a language through shape and color that is hidden in plain view.
Art Market: Thank you, Jason, It's a pleasure having an interview with you. Your art is unique and impressive in so many aspects. Your art is indicating a significant connection and attraction to the Middle East cultural roots. Tell us about your background, where did you grow up, and where this attraction to art and oriental carpets came from?
Jason Seife: Thank you for having me and for the kind words!
I grew up in Miami with a mixed background. My parents are Syrian and Cuban. Being a first-generation American born to immigrant parents, it can be hard to fit in or to find where you belong.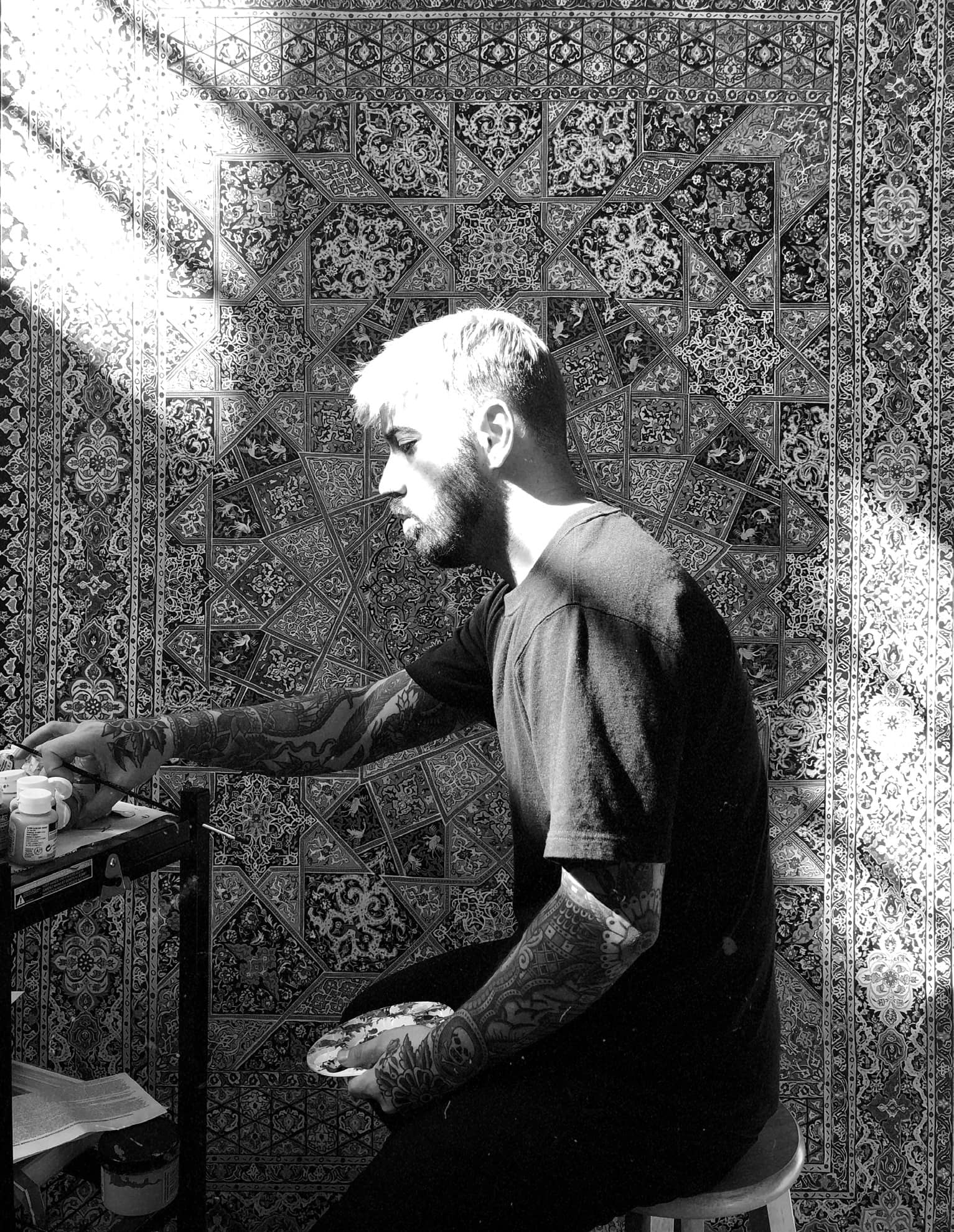 When you add in such mixed cultures, it then becomes even more of a confusion.
I always grew up with carpets in our homes; My parents are very artistic, and my household was always a creative place. For me, this artwork became explorative of my roots and finding my purpose. I always felt I needed to pick which side I gravitated towards or how to identify.
It wasn't until I got older and started exploring my art and traveling to places like Syria and Iran, and followed my family's journey to the US, that I was able to create my own path.
I realized I don't have to choose anything; instead, I can mix both and create my personal narrative.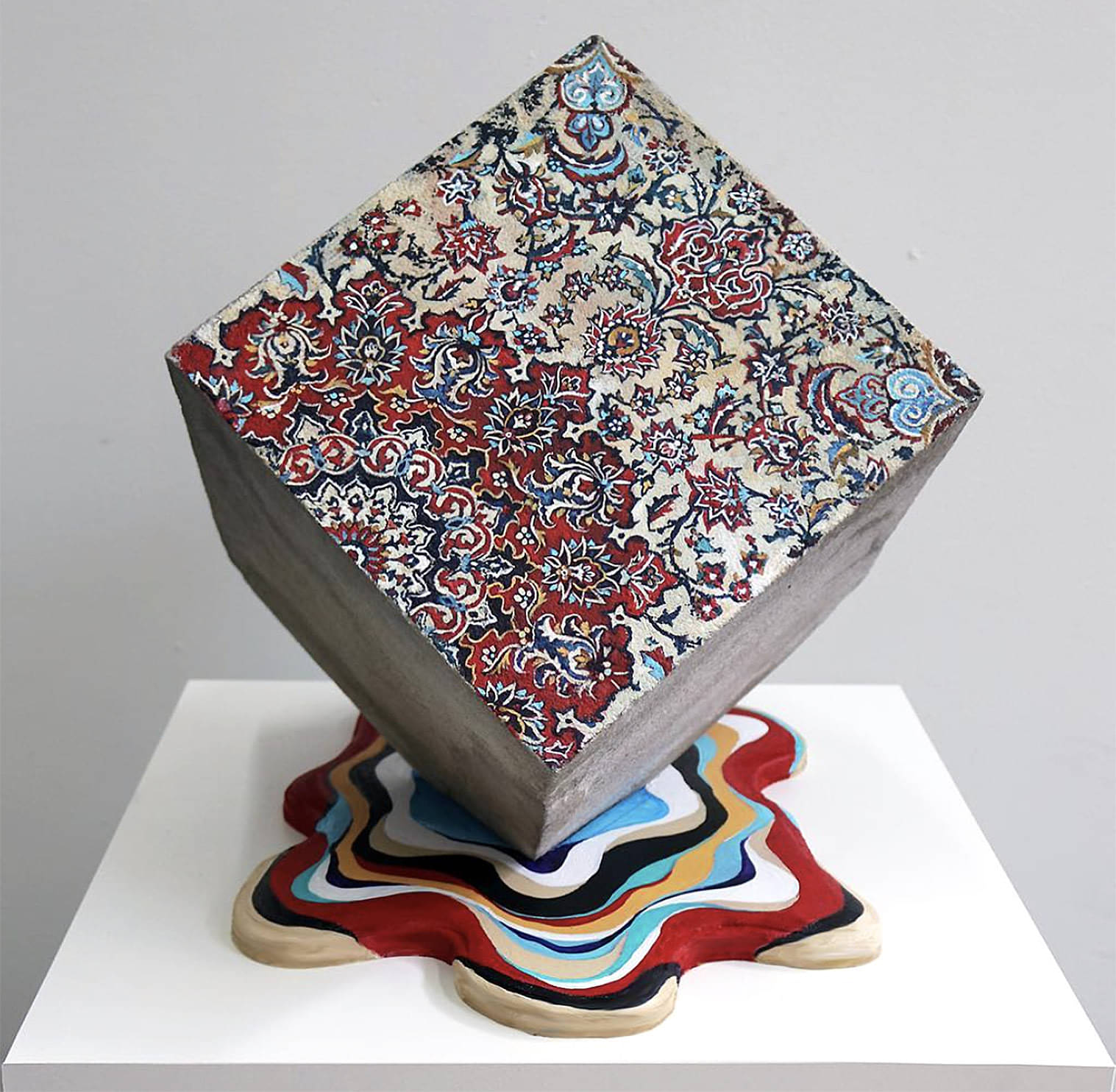 You can read up to 3 premium stories before you subscribe to Magzter GOLD
Log in, if you are already a subscriber
Get unlimited access to thousands of curated premium stories and 5,000+ magazines
READ THE ENTIRE ISSUE
Issue #48 June 2020