AN EXCLUSIVE INTERVIEW WITH JULIA MARIA KEMPA
Art Market|Issue #46 April 2020
Born in Poland, Julia Kempa began her artistic career as a hyperrealistic painter while studying at the Academy of Fine Arts in Katowice.
Her work is concerned primarily with psychological dilemmas such as insomnia and anxiety. She uses the human figure as the retrospection of internal thoughts and private observations. Her works have been largely exhibited in various places, including Springfield, USA. She appeared in the TheGuideArtists Magazine, Slask magazine, and on a national Polish tv channel. She was a finalist in many international contests like the 14th Art Renewal Center and BoldBlush competition. Julia Kempa's works are in the permanent collections of private art connoisseurs from Europe.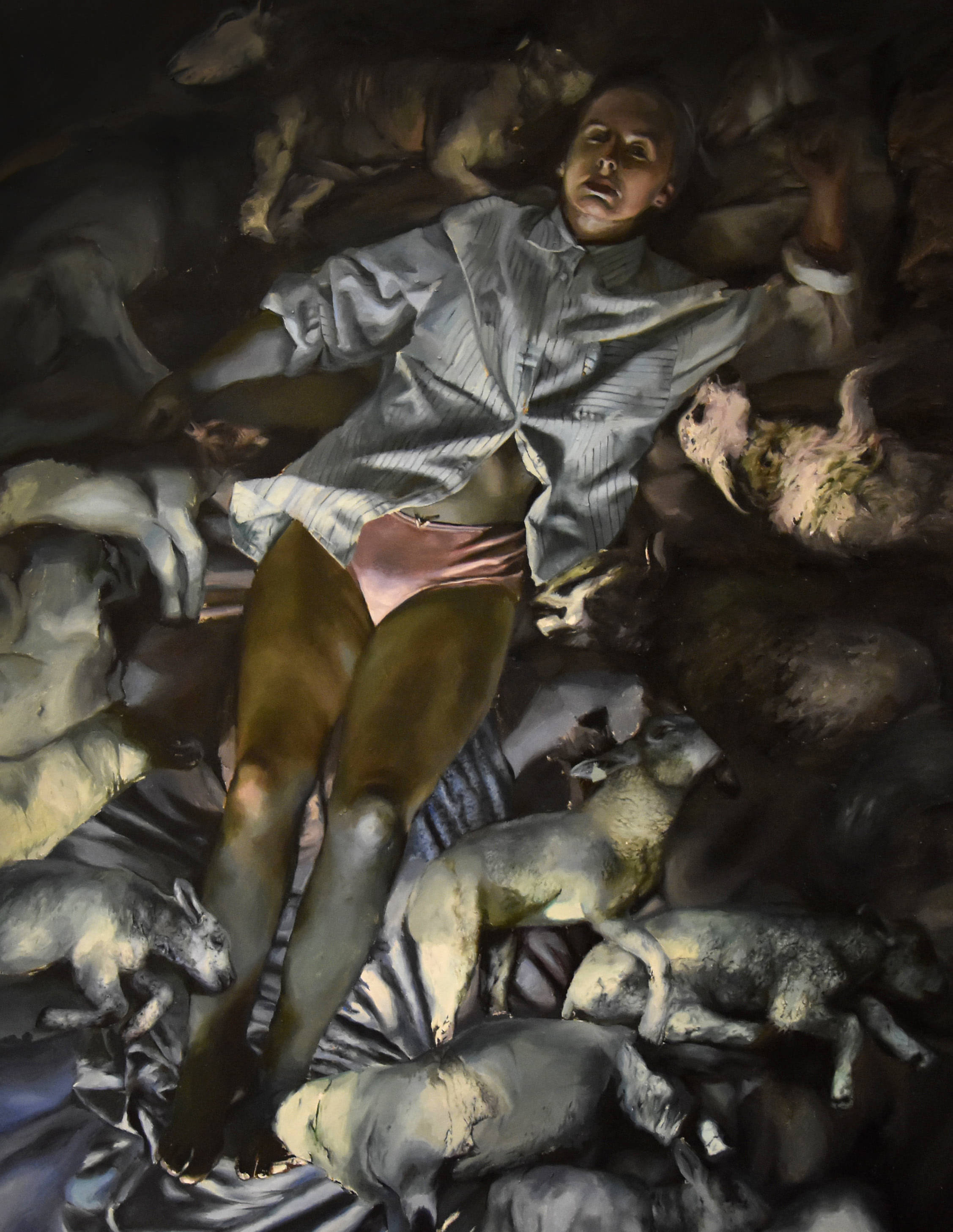 Art Market: Thank you for the interview, Julia. It's a pleasure having this interview with you. Let's start from the beginning; what is your background in art, and where this high hyperrealistic technique comes from?
Julia Kempa: I always loved art, and from my youngest years, I want to become a professional painter. I even have a hilarious story for this. When I was eight years old, my nanny asked me what I would like to do when I grow up. I felt that it was a perfect moment to express my pride in having such a dream, so I answered that being a painter is something that I want to do. She jokingly commented that she does not think it's quite possible, so, under pressure, I immediately changed my mind and added: So I'll be an archeologist then!.
I didn't want to be one, obviously, and I kept pursuing my vision of becoming a professional artist. I went to art high school in Poland, and in 2016 I started studying at the Academy of Fine Arts in Katowice.
Details were something that always caught my eye, it was even visible on my childhood drawings, and that's when the real beginning for hyperrealism started.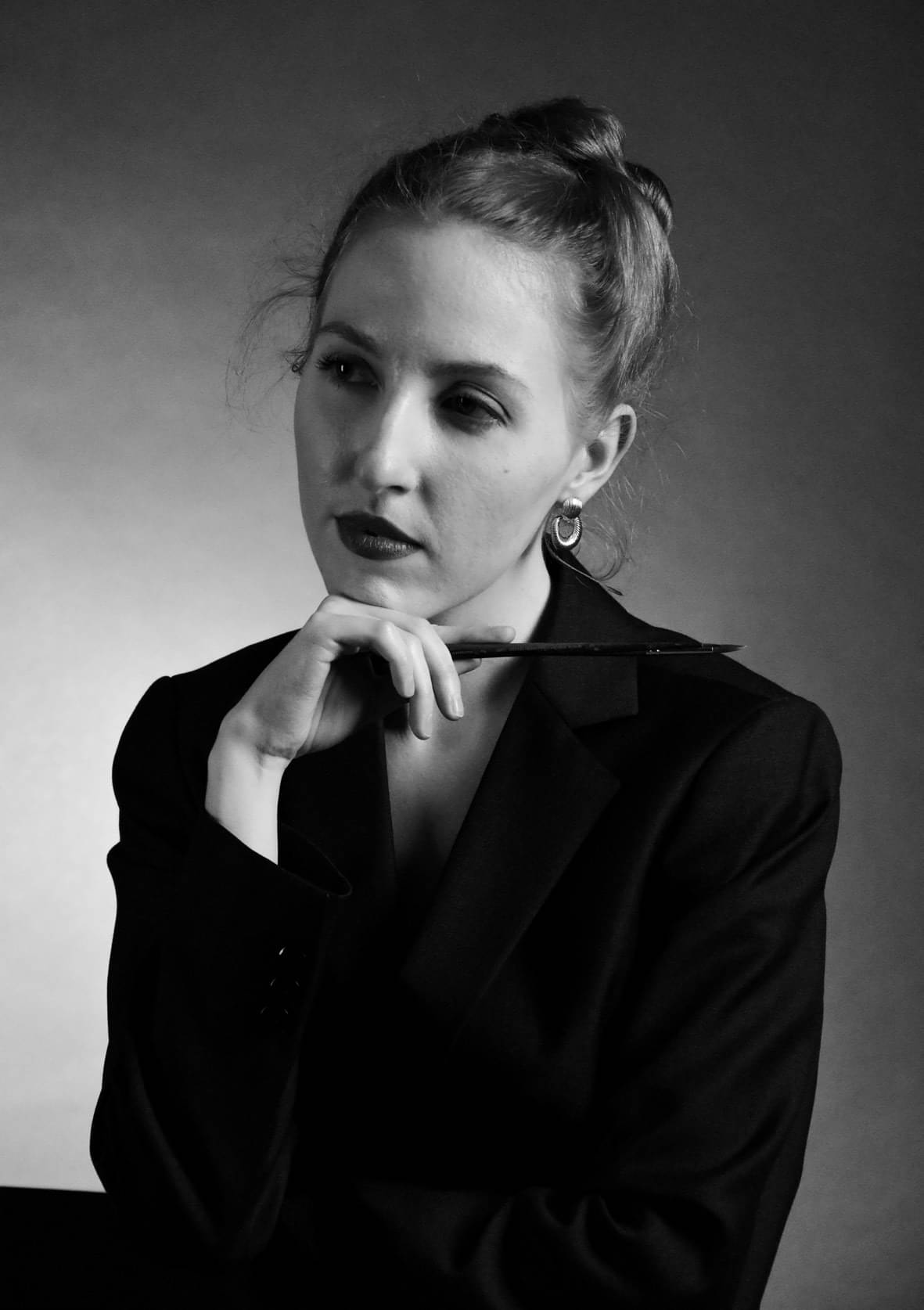 A.M.: Your work is very impressive. Tell us about the workflow, do you photograph the figure before you start painting? Do you use the photo reflection on the canvas for getting to the strong hyper-realistic impression?
J.K.: Everything always starts from the idea glimpse in my head. Then I usually do a very fast, simple sketch to give my vision a form. Through this process, I also try to create a different variation to have a large variety of opportunities. When the basic concept is done, I try to take a photograph of particular objects and figures which are supposed to appear in the painting. Eventually, I always use photoshop to manipulate the light and colors more realistically so the viewer will detect a more reliable impression of the final work. The rest is just a painting process. Of course, some parts and details always change, but the point is to recreate a real from unreal. I want to create a new existence through my hyper-realistic style, not just copy a photograph.
You can read up to 3 premium stories before you subscribe to Magzter GOLD
Log in, if you are already a subscriber
Get unlimited access to thousands of curated premium stories and 5,000+ magazines
READ THE ENTIRE ISSUE
Issue #46 April 2020