Ways of Belonging
Jangarh Singh Shyam is a site of confluence. A folk imagination and modern expressive modes speak to each other in his works. Amit Kumar Jain looks at the divided figure.
Post-modern critiques question art categories that were once aligned with the advancement of colonialism and the emergence of new art centres in the West. New debates around demarcations of high and low art, rural and urban contexts, insider and outsider positions, tradition and modernity, and the centre and the periphery, help problematize older knowledge systems.
Exhibitions like "Primitivism" in 20th Century Art: Affinity of the Tribal and the Modern (1984) at The Museum of Modern Art, New York; the 3rd edition of the Havana Biennale (1987) in Cuba titled Tradition and Contemporaneity; and Magiciens de la Terre at Centre Pompidou (1989) in Paris; laid the foundations for many relevant debates and considerably altered and questioned the way art was perceived (Das 2017, 33). The 1980s thus marked a change: artists from non-academic backgrounds and lesser-known traditions began getting exhibited with their contemporaries from around the world.
Aligning with these international debates, Bharat Bhavan, a multi-arts complex initiated by the Government of India in 1982 and led by the modernist artist J. Swaminathan was developed in Bhopal in Central India. Within the Bharat Bhavan, Swami (as he was fondly called) created a dream project, Roopankar, a museum dedicated to the unknown arts of Madhya Pradesh, and gave folk artists a platform where they would be exhibited as India's modern artists, without focusing on their ethnographic affinities. They would be appreciated for their artistic qualities (Jain 2011, 19; Dutta 2018, 109; Das 2017, 28; see also Sheikh 1997, 17). Consciously or sub-consciously, Swami had aligned himself to the global discourse of the 1980s, perhaps even theorized it before many others. It was during this search for rural or folk art that Swami's team stumbled upon a clay relief made by Jangarh Singh Shyam (1961-2001) in his village Patangarh.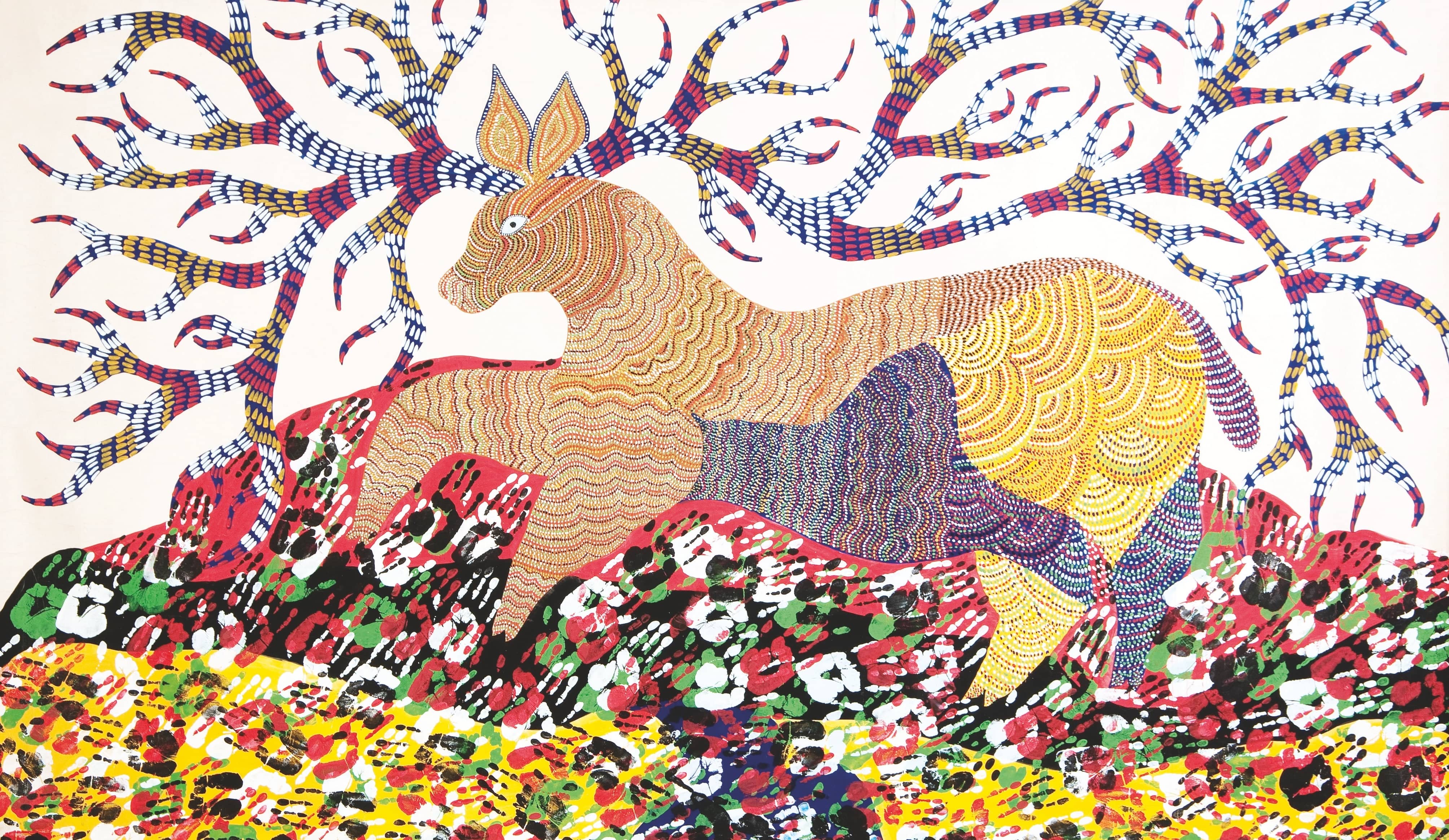 You can read up to 3 premium stories before you subscribe to Magzter GOLD
Log in, if you are already a subscriber
Get unlimited access to thousands of curated premium stories, newspapers and 5,000+ magazines
READ THE ENTIRE ISSUE
December 2019