Emotive Architecture
Architecture + Design
|
August 2017
"Architecture is frozen music." – Johann Wolfgang Von Goethe
"The sun never knew how great it was until it hit the side of a building." – Louis Kahn
"Bricks to me are like faces." – Laurie Baker
"Life is architecture and architecture is the mirror of life." – I M Pei
"Even a brick wants to be something." – Louis Kahn
We have often heard the above statements from the well-known names in the profession, they are high on the emotional content and why shouldn't they be, since they come from people who live and breathe architecture.
However, even other than our professional lives, architecture permeates every pore of our daily life, no one can escape it. Our work, home and play is dominated by it. Our civilizations and societies get defined by it. We use it as a tool to convey the socio-cultural aspects of a society.
Architecture is created for posterity, we seek to leave our mark for the coming generations through it; it is an icon that defines us. When we as architects start to conceptualize a building these thoughts work at a very subliminal level in our minds. We connect emotionally with the emptiness of space; we visualize the built form in it and seek to transfer our emotions, our aspirations in the built form. The tools for our expressions are the materials, be it the humble brick or the grey concrete.
Any space for us is an emotional relationship, whether we are defining a path-breaking institution or workspace or a residence that will best define its resident. These emotions can be aptly defined only by the right use of materials, we understand the message that each material carries and try to make the best of it.
There are beautiful examples of architecture where the built form, material and intentions have come together seamless to create iconic and timeless pieces of architecture.
Each material evokes a very deep subconscious response in the onlooker, and we seek to tap into the same. Now technology has added more malleability to the age-old materials and we now have a larger palette of materials to play with.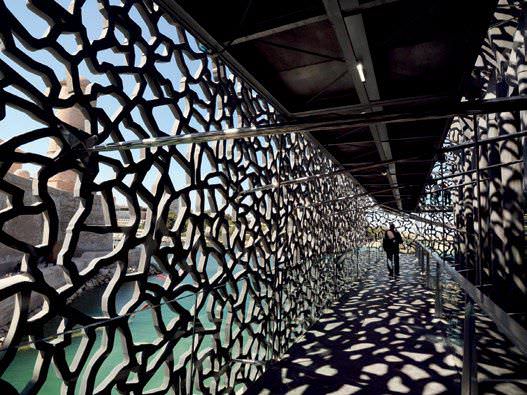 You can read up to 3 premium stories before you subscribe to Magzter GOLD
Log in, if you are already a subscriber
Get unlimited access to thousands of curated premium stories, newspapers and 5,000+ magazines
READ THE ENTIRE ISSUE
August 2017