The Art Lover's Guide to Collecting Fine Art in the Pacific Northwest
American Art Collector
|
September 2020
Oregon and Washington, the faces of the Pacific Northwest, provide collectors with what feels like endless opportunities—opportunities to explore the myriad art galleries, museums, arts districts, public installations and artists that inhabit the supremely unique area.
There's a distinctly artsy vibe here, especially in Portland, Oregon, and Seattle, Washington, from the cloudy, rainy weather and coffee shops on every corner, to public art displays and performances everywhere you turn.
Here, art is open to everyone. In downtown Seattle, the Seattle Art Museum implements "suggested admission," meaning visitors can explore the museum's vast collection of almost 25,000 works of art from around the world for whatever amount of money they can offer. In the Seattle Center is the Chihuly Garden and Glass, consisting of a massive collection of large-scale sculptures by local glass artist Dale Chihuly. The spellbinding glass works, which feel like flora from another planet, mimic that of an organic garden. On the University of Washington campus is the Henry Art Gallery, housing contemporary art, photography and prints, as well as costumes and textiles. The gallery holds exhibitions throughout the year featuring both modern and historic art. And be sure not to miss the plethora of galleries and studios located in Pioneer Square. While the Seattle Art Fair did not take place this year, collectors can expect to partake in the celebration of the region's best modern and contemporary art in 2021.
While the beauty of Oregon lends itself to artistic endeavors across the state, Portland is undoubtedly a hotspot. The Pearl District, in particular, is a great place to check out, as are the dozens of galleries located throughout the city. And, of course, the Portland Art Museum is always a fantastic place to explore with its continuously updating exhibitions featuring a wide range of subject matter including race, social and environmental issues, as well as shows that highlight specific places or historic periods.
Also located in the Pacific Northwest region are The Secret Gallery and Brumfield Gallery in Astoria, Oregon, as well as artists Peregrine O'Gormley of La Conner, Washington, and Neal Philpott of Oregon City. Collectors can also peruse the artwork of the late William F. Reese.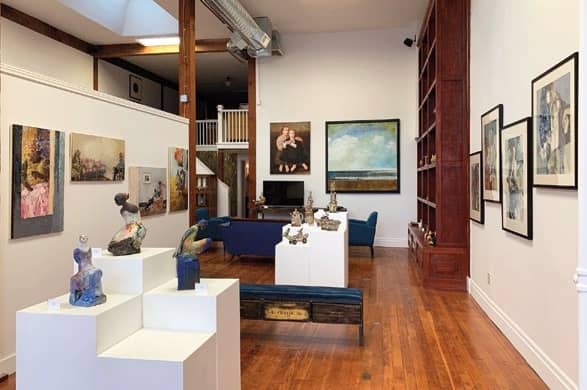 BRUMFIELD GALLERY
1033 Marine Drive, Astoria, OR, 97103, (503) 741-3439 info@brumfieldgallery.com www.brumfieldgallery.com
Brumfield Gallery shows contemporary figurative and narrative art, favoring work that speaks authentically of the human experience from a unique viewpoint. Much of the work they show has an otherworldly sensibility, suggesting the precarious nature of the veil between accepted reality and the imagined world. Their exhibition program navigates a path that borders surrealism, symbolism and magical realism, but is always rooted in real world human experience.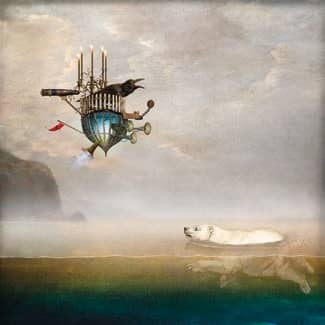 You can read up to 3 premium stories before you subscribe to Magzter GOLD
Log in, if you are already a subscriber
Get unlimited access to thousands of curated premium stories, newspapers and 5,000+ magazines
READ THE ENTIRE ISSUE
September 2020