SENSATIONAL SHORES
American Art Collector|June 2020
When we think of Atlantic coastal scenes, we think of Maine, the Jersey Shore, Miami—seldom connecting these disparate shores to the continuous eastern coastline of North America, which is over 2,000 miles long.
Descriptions of the 110-foot-high Otter Cliffs in Maine's Acadia National Park are often described as "one of the tallest headlands north of Rio de Janeiro." That's one long coastline.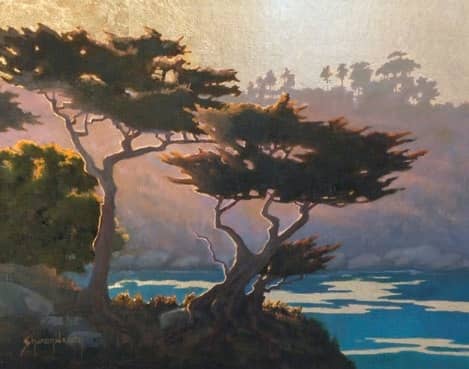 Joel Babb's Otter Cliffs, Mt. Desert Island, Maine (from North) shows the sheer cliffs on a calm day, ready to withstand the buffeting of the surf. At its base are rounded rocks, their edges softened by years of wave action. Babb now lives in Maine, having been born in Georgia, raised in Nebraska and having taught for over 20 years at the School of the Museum of Fine Arts, Boston. He found inspiration in the drawings of the 17th -century French master Claude Lorrain.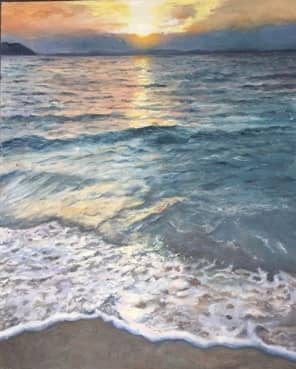 "I remember that in my own attempts to render landscape I didn't get anywhere until I studied Claude drawings—how contours overlap to make masses, which break down into smaller masses. How bands of light and dark are organized to separate levels in space," Babb says. "The structure of tree foliage is incomprehensible without the organization of clumps which one sees in Claude's drawings. Once you get this idea of the big clumps have little clumps, and little clumps have smaller clumps, and that the whole thing has a volume in three dimensions you begin to understand how trees look to the mind, not just to the retina."
You can read up to 3 premium stories before you subscribe to Magzter GOLD
Log in, if you are already a subscriber
Get unlimited access to thousands of curated premium stories and 5,000+ magazines
READ THE ENTIRE ISSUE
June 2020