PLAYING WITH Nature's Forms
American Art Collector|June 2020
Randall W. L. Mooers paints contemporary still lifes that cause the viewer to pause and contemplate the scene.
When Randall W. L. Mooers discovered "the quintessential bunch of grapes" at the market, he was reminded of a painting that has always inspired him-a still life of a hanging pheasant by the French painter Jean-Baptiste-Siméon Chardin (1699-1779).
Mooers studied at the Art Students League and at the National Academy and developed an admiration for the 17 th -century Dutch masters, still life innovators such as Chardin, Cézanne and Morandi, and contemporary masters of hyperrealist still lifes.
Chardin was a modest painter who bucked the grandiose painting traditions of his time by painting simple genre scenes and still lifes of everyday objects. Denis Diderot (1713-1784), the French philosopher and art critic, wrote, "We stop in front of a Chardin as if by instinct, like a traveler weary of the road choosing, almost without realizing, a place that offers a grassy seat, silence, water and cool shade."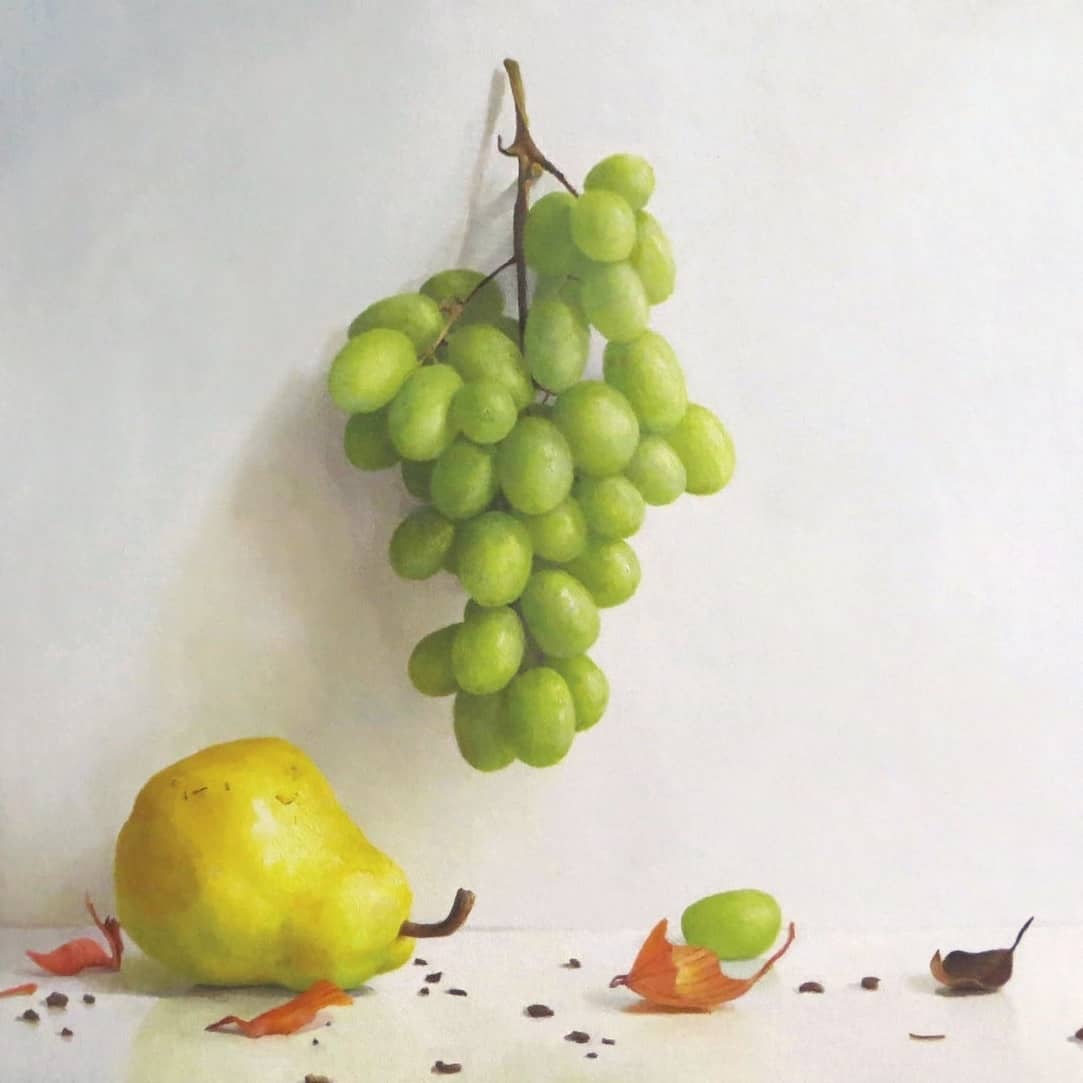 A century later, Marcel Proust (1871-1922) wrote, "We have learned from Chardin that a pear is as living as a woman, that an ordinary piece of pottery is as beautiful as a precious stone."
Mooers recalls, "I liked the natural shape of the bunch of grapes, and I always had in the back of mind the idea of hanging something in a still life as Chardin did." He comments on the rhythm of Chardin's painting, a quality that is prominent in his own paintings.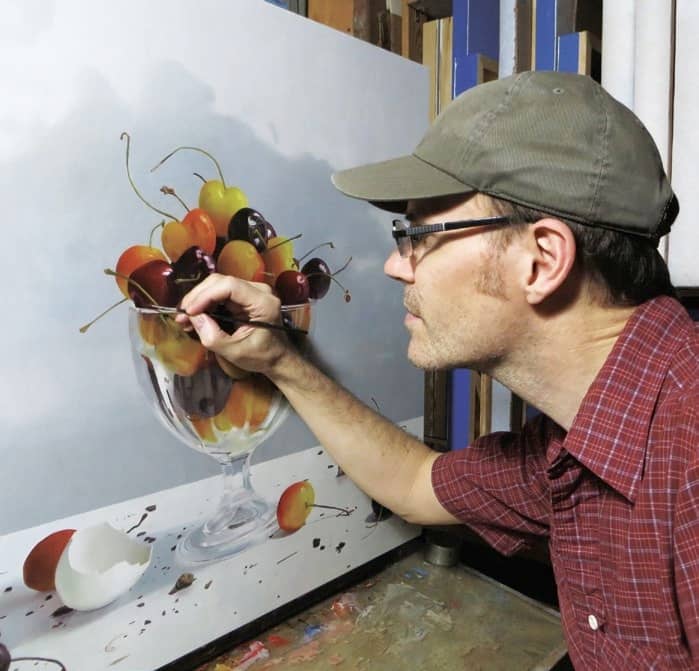 You can read up to 3 premium stories before you subscribe to Magzter GOLD
Log in, if you are already a subscriber
Get unlimited access to thousands of curated premium stories and 5,000+ magazines
READ THE ENTIRE ISSUE
June 2020