FIGURATIVE REALISM IS BACK, WOMEN CONTINUE TO RISE
American Art CollectorFebruary 2020
We asked major art collectors Steven Alan Bennett and Dr. Elaine Melotti Schmidt to recap their latest buying journey to Miami this past winter.
As collectors of figurative realist paintings, and as sponsors of a prize for women figurative painters, we must stay current with the contemporary art market. As one effort to do this, we annually attend Art Week during December in greater Miami. In the first week of December 2019, we saw as much as we could during this frenetic, whirlwind gathering of gallerists, dealers, collectors, artists and beautiful people from all around the world.
The United States is host to categorically incredible art fairs but, for sheer volume and breadth, Miami Art Week is the place for modern and contemporary art. Anchored by the flagship show, Art Basel Miami Beach, which takes over 500,000 square feet of the cavernous Miami Beach Convention Center, and surrounded by 17 "satellite" shows scattered across Miami and Miami Beach, Art Basel, as the entire complex of shows has come to be informally known, has collectively become the single most important art event in the United States. With offerings ranging from a couple of hundred dollars to millions of dollars and styles as diverse as Giorgio de Chirico and Nan Goldin, there truly is something for everyone.
The centerpiece show, Art Basel Miami, has hundreds of exhibitors from Seoul to Prague, Toronto to Adelaide offering museum-quality work. All the important galleries and dealers are represented (Gagosian, Zwirner, Hirschl & Adler, Landau, Marlborough, Acquavella, etc.) and the work tends to break into two categories: "modern masters," mostly dead artists from the 20th century who are instantly recognizable—Picasso, Matisse, Diego Rivera, Reginald Marsh, etc., and then newer, living artists making cutting-edge, often conceptual or abstract work. In this category are Tracey Emin, Cindy Sherman, Kehinde Wiley and others, both known and unknown, trying to break into the world of "big art." This year, the most discussed work was the big joke, aka Comedian, a banana duct taped to the wall for $120,000, which sold, twice, and had to come down early because the throngs were going crazy.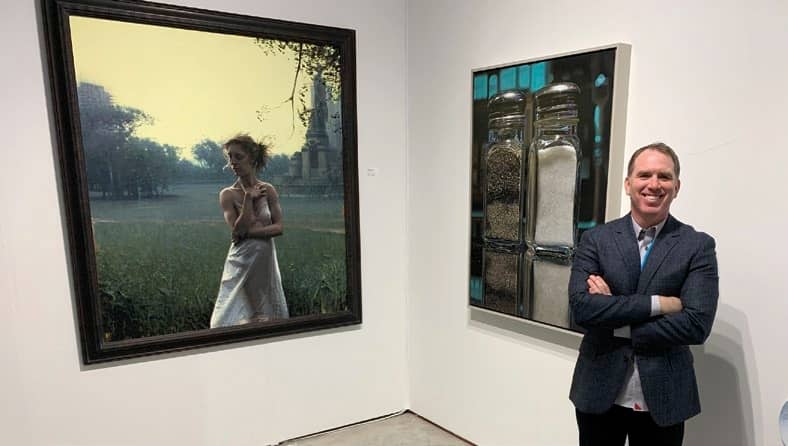 Who is buying what and how much they are paying is always the buzz among the in crowd, as is which artists have significant work for sale, often a bellwether as to who has peaked or whose collectability is trending higher. In 2019, unlike prior years, Basquiat was largely MIA while work by Mel Ramos, who is perennially for sale, was pretty much everywhere. Similarly, work by Alex Katz seemed to be around every corner.
Although women artists, as usual, tended to be fewer and farther between, the "Ninth Street Women"—Lee Krasner, Grace Hartigan, Helen Frankenthaler, Elaine de Kooning and Joan Mitchell—riding the popularity of the book by the same name, appeared here and there; although we suspect that the smart money is holding back on these women until the market has more fully priced their work. This, of course, was not entirely true, as Mnuchin Gallery of New York reportedly sold Frankenthaler's 1981 White Joy for $1.65 million.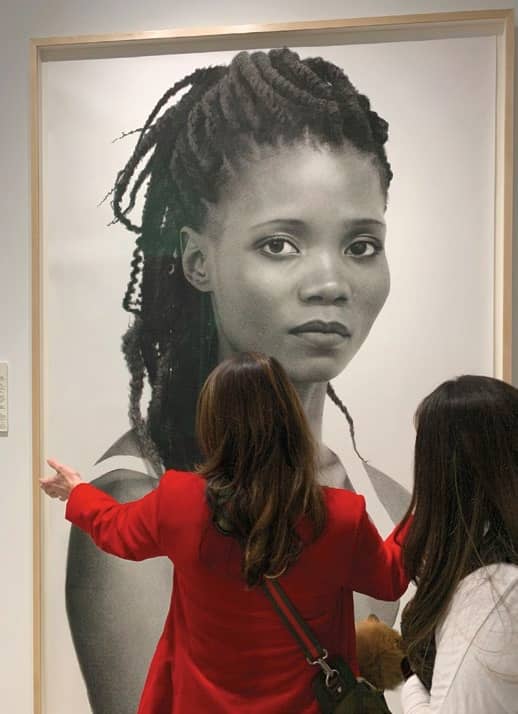 For collectors for whom a multimillion dollar work is a dream, much of Art Basel Miami is interesting but academic—nice to know but not of truly practical application. For us, who collect the work of mostly living women figurative realists, we have come to not expect much and, with intentionally dinky expectations, have not been disappointed. Nevertheless, this year we found figurative works at the big show and more so than in prior years.
You can read up to 3 premium stories before you subscribe to Magzter GOLD
Log in, if you are already a subscriber
Get unlimited access to thousands of curated premium stories, newspapers and 5,000+ magazines
READ THE ENTIRE ISSUE
February 2020