10 Portrait Artists To Know Right Now
American Art Collector
|
August 2020
10 portrait artists to know right now
1 PATRICK EARL HAMMIE
@patrickearlhammie
Patrick Earl Hammie is an American artist and storyteller. His current series, Counterpoint Project, is an ongoing collaboration with dancer and choreographer Endalyn Taylor. In 2018 Taylor and Hammie worked with six ballerinas, a clothing designer, a documentarian and Memoirs of Blacks in Ballet to present a public performance, panel discussion, website archive and artworks that highlight and reframe black ballerinas' contributions to dance and visual culture.
The concept came to Taylor and Hammie after speaking together on a panel about mastery in the arts at the University of Illinois at Urbana-Champaign, where they instruct dance and art, respectively. The two connected through their disciplines' roots in European elitism, and how ballet and painting specifically have shaped each other for centuries.
Hammie's works are included in public and private collections including the JP Morgan Chase Art Collection.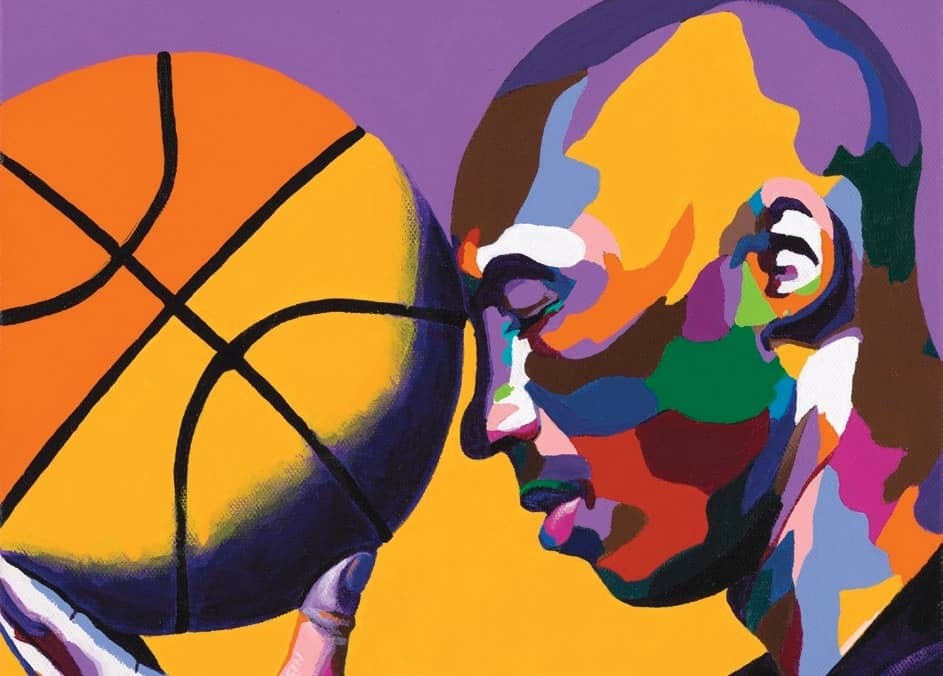 2 VAKSEEN
@vakseen
Before becoming a realist painter and moving to Los Angeles, Vakseen was a multi-platinum music producer and songwriter. He is known for his Vanity Pop, collaged influenced paintings fusing elements of photorealism, cubism and fashion design into vibrant abstract portraits. Vanity Pop is a celebration of personal identity, luxury, excess, insecurities and vulnerability. His intention as an artist is to present a dialogue with the viewer and bring across the impact of pop culture and consumerism. Creating art that ignites discussion, captivates the senses and most importantly questions the value placed on the superficial is his primary objective.
Vakseen's paintings have been exhibited in museums and fine art galleries worldwide. He was recently interviewed by the BBC. He currently has several portraits and paintings available from 33 Contemporary Gallery, or you may visit his website at www.vakseenart.com.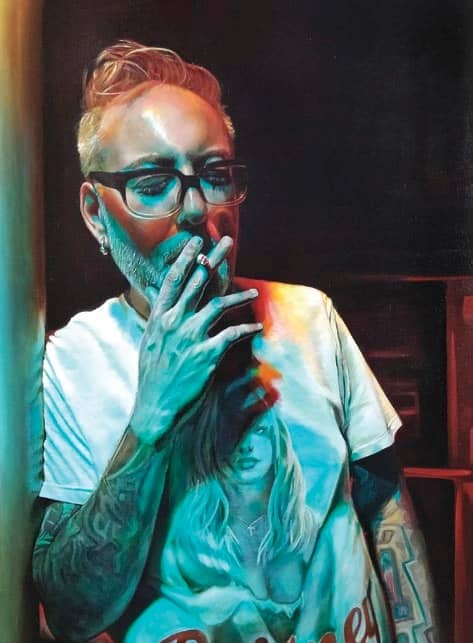 3 HEATHER BRUNETTI
@heatherbrunetti
Heather Brunetti, a representational figurative artist currently living in Louisville, Kentucky, describes her technique as scrubbing and scribbling without any grandiose brushstrokes capturing a moodiness in her subjects. Her intent is to spark curiosity, wonder and familiarity from the viewer.
You can read up to 3 premium stories before you subscribe to Magzter GOLD
Log in, if you are already a subscriber
Get unlimited access to thousands of curated premium stories, newspapers and 5,000+ magazines
READ THE ENTIRE ISSUE
August 2020