Sculpt On An iPad With Forger
We've been sculpting digitally on our PCs and Macs for years now, but what about sculpting on an iPad?
Digital sculpting is now well established in many industries including game design, TV and film production (pre and post), medical imaging, and in all kinds of advertising. One of the granddaddy programs is ZBrush and that started life in the mid-1990s soon to be followed by Mudbox, 3DCoat, and even open-source programs like Blender. Where a project requires highly detailed organic assets such as creatures, characters, monsters, aliens, environments, rounded or intricate vehicles and buildings you will see artists using digital sculpting, but not so much on mobile – until you look a little deeper and come across amazingly powerful sculpting apps that can run comfortably on an iPad. In this tutorial, we can take an initial look at what sculpting on the iPad is like and what you can actually do with it. The Forger app has been around for a few years now but in recent releases, the toolset has expanded to a point where you could feasibly use it to work on commercial projects like blocking out or basic character designs. In these steps, we will look at how to take a primitive shape and sculpt out a cartoony head, add some eyes and teeth and then paint the whole character. It doesn't end there as the end result can be exported and used in a range of other software.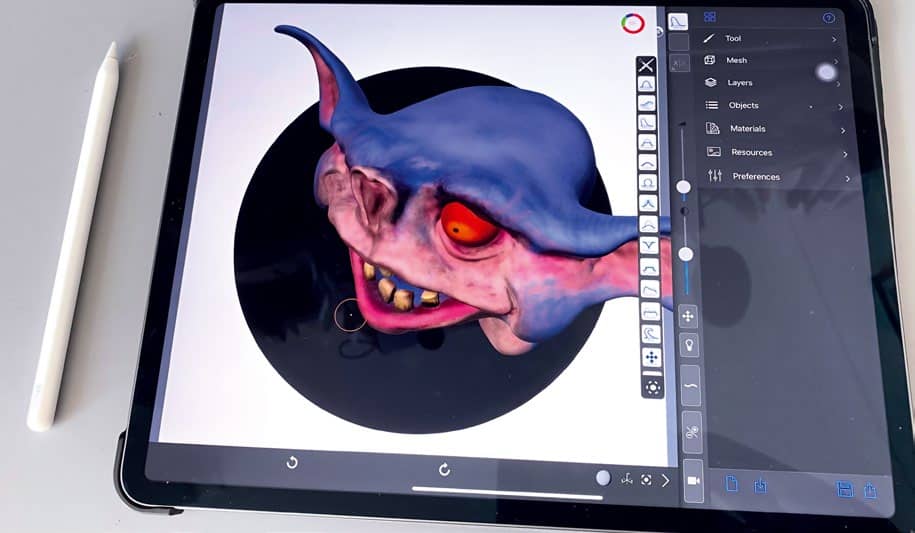 01 FIRST, YOU NEED FORGER
Forger is available on the App Store from your iPad. I use a 2018 iPad with a 256gig SSD and 4gig of RAM. Apple doesn't really publish its RAM specifications openly so you may need to dig around to see what your iPad has under the hood (or if you are looking to buy one). You also need an Apple Pencil and that can be either the first or second-generation version.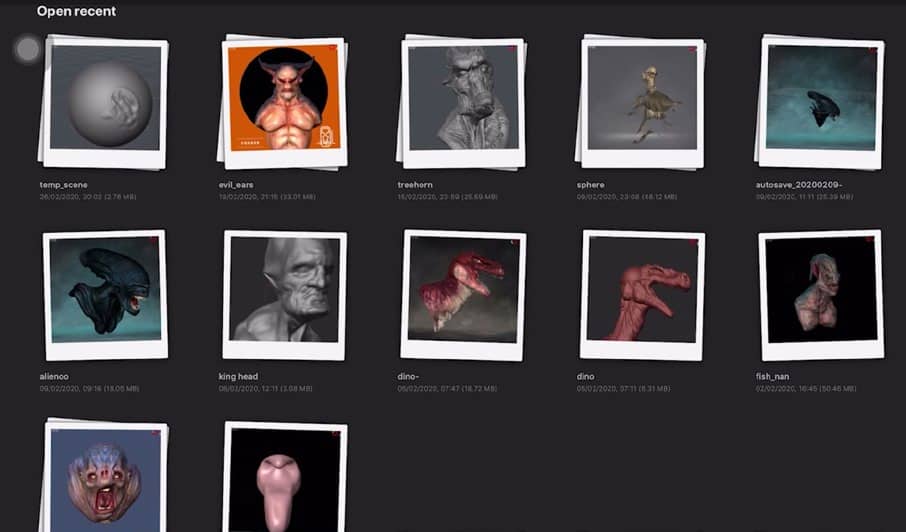 02 OPEN FORGER AND LET'S GET GOING
When you launch Forger for the first time you won't see anything in the 'open recent' dialog that pops up. After your very first session, this area is where you can launch your masterpieces from earlier sessions. Along the top edge is a line-up of templates for you to start with. There should be a Plane, Cube, Sphere, Bust and a Body. Click on the Sphere and it will load into the main window.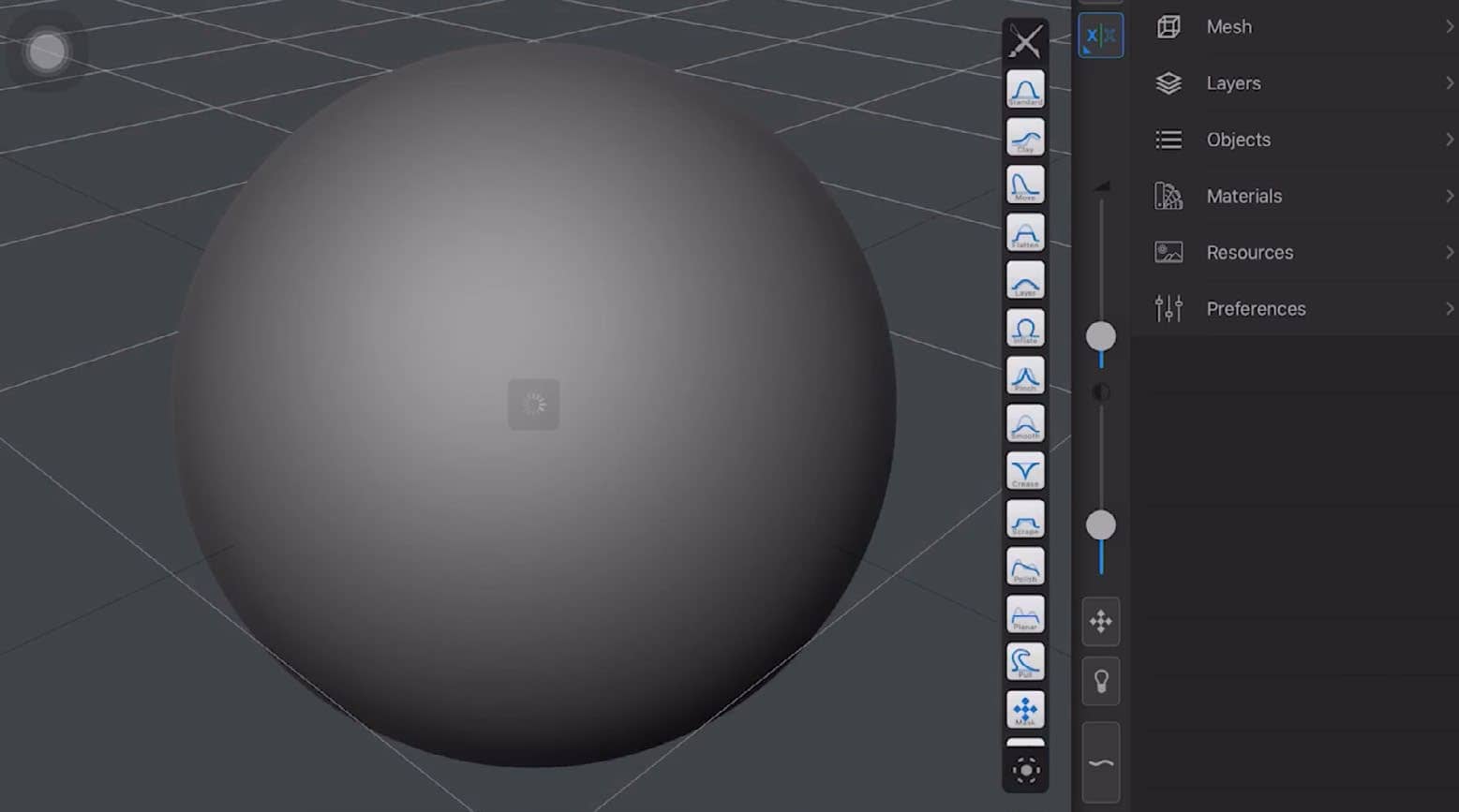 03 THE FORGER LAYOUT
The sphere will appear in the middle of the document window. My screen is set up for a left-hander, so if you are righthanded choose Preferences from the side menu. In there you will see an option to switch to left or right-handed and the menu will relocate to whichever side you favor. The screen contains a document window where all the 3D work will be done and you should see a grid surrounding the sphere. There is a toolbar that can be moved around and also the drop-downs that give you access to most of the tools and features.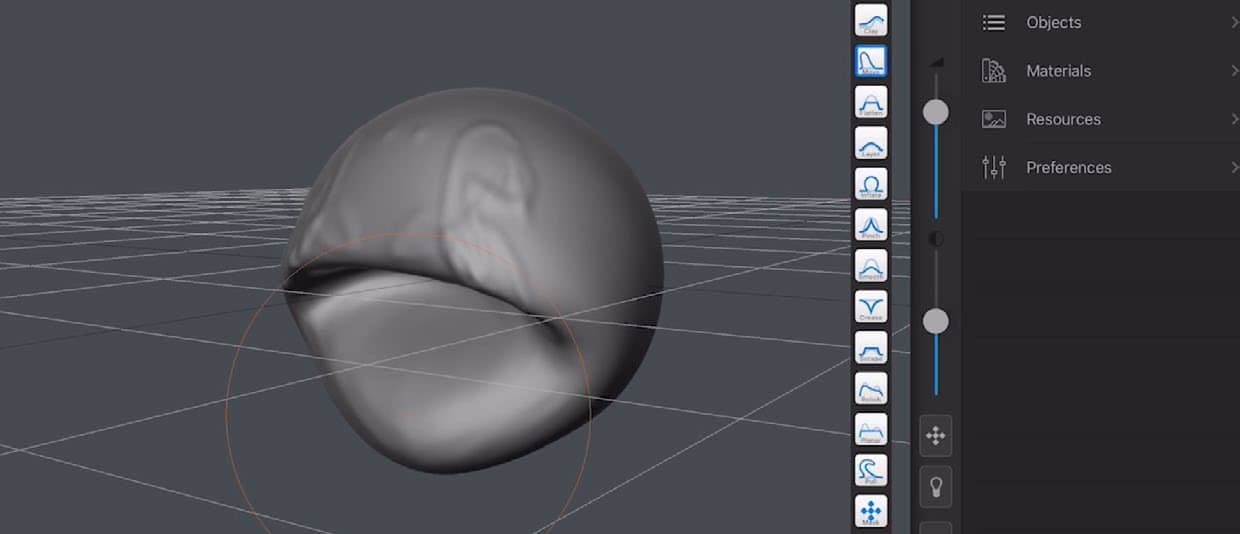 04 GET USED TO THE MENUS
Next to the toolbar is a panel with sliders to make your brush larger and make the effect stronger or weaker. The sphere comes in with Symmetry already turned on, but if you didn't want that there is an icon at the top with X|X to control this, and this is also where you can duplicate models across an axis, which is useful when we get to things like eyes. From the side toolbar click the Move tool. Use this tool to pull in the mouth area as shown. Change the brush size with the slider.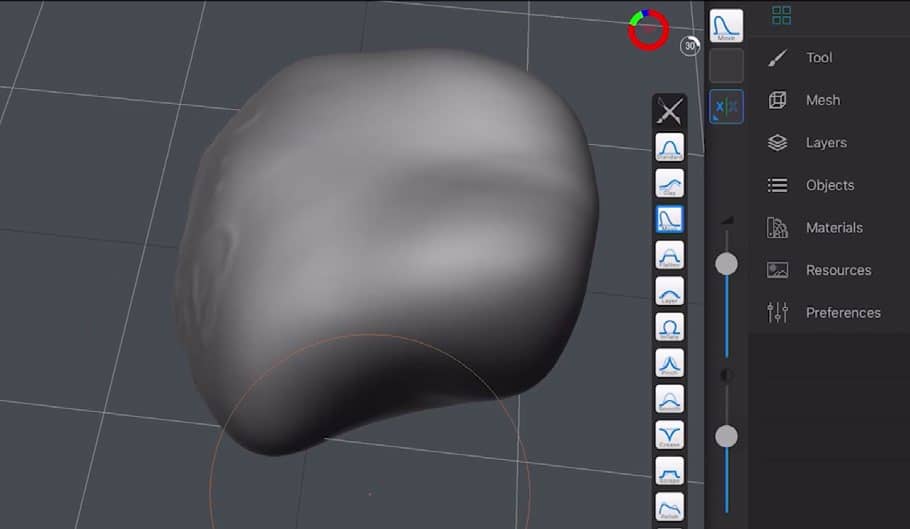 05 SHAPE THE HEAD
The Move tool is one of the most-used brushes in Forger. You need to try and use the Move tool to pull your geometry into the required shape. Just focus on the overall silhouette of the head you are designing. Keep rolling the head around and look at it from different angles at regular intervals during the modeling process. Remember just focus on the overall 'form' for now.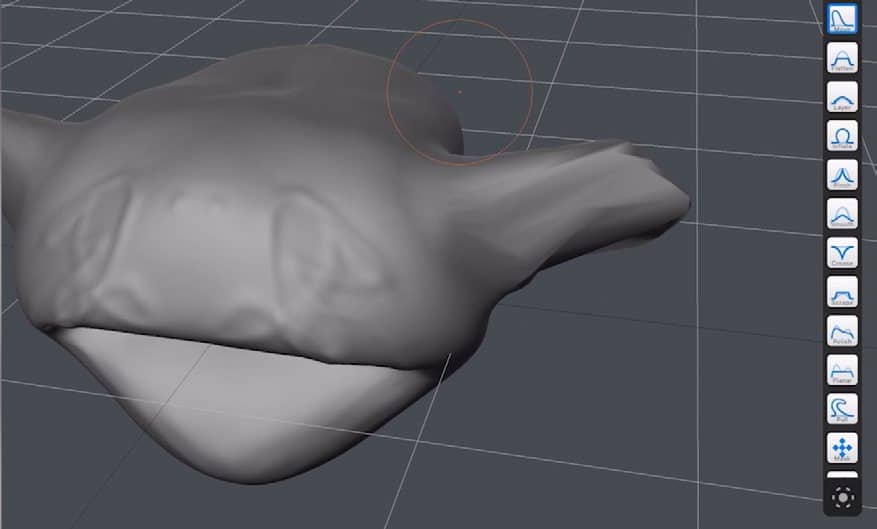 06 ADD EARS
Still using the Move tool we can start to add ears. For now, we are looking to just create the volume that will eventually become the ears. Pulling out the ear shapes you will notice that the more you pull them out, the geometry underneath starts to look blocky and fractured. This is normal and it is why we are only focusing on the overall shape of an ear, not how good the surface looks.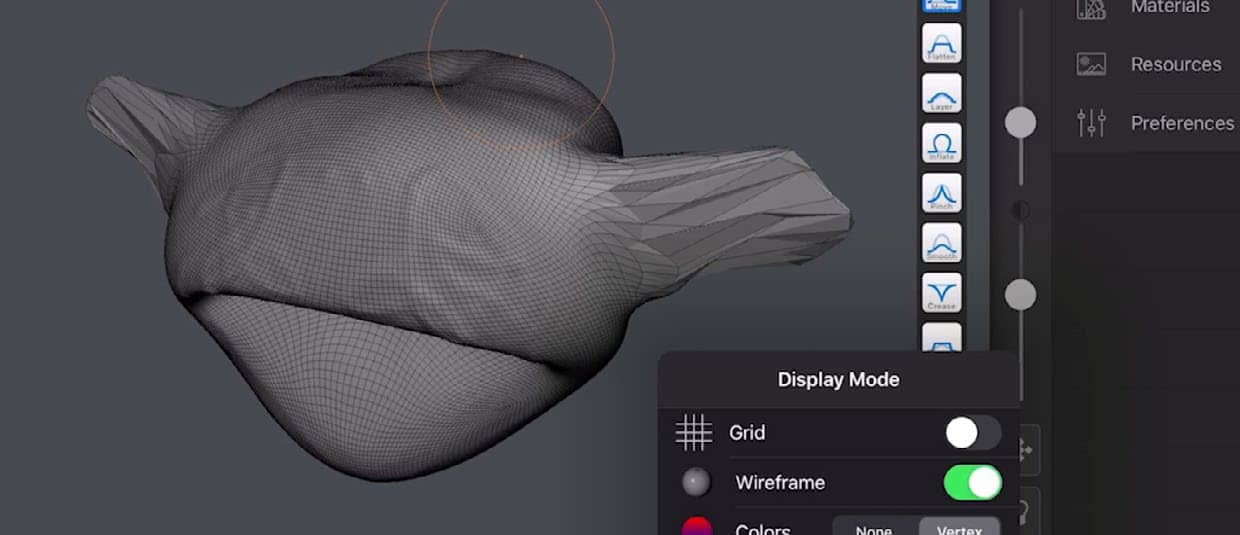 07 WIREFRAME
You can read up to 3 premium stories before you subscribe to Magzter GOLD
Log in, if you are already a subscriber
Get unlimited access to thousands of curated premium stories, newspapers and 5,000+ magazines
READ THE ENTIRE ISSUE
July 2020