Rise Of The Robot
The top artists behind CG robots discuss their creations, as well as sharing tips, tricks and techniques so that you can build your own
Robots have been an enduring presence in the 3D art community for decades, with creatives constantly looking to put their own stamp on the sci-ficoncept. From androids to mech suits, household droids to war machines, artists' portfolios are awash with mechanical marvels. Just what is it about robots that keeps 3D artists coming back? And how do different artists approach the subject? 3D World has gathered some of the very best bot builders to tell us just that.
Steve Talkowski, a character designer, 3D modeller and VR artist based in Los Angeles, has his own ideas about the enduring appeal of robots in CG circles. "They are a fun way to anthropomorphise the continual progress of technology and AI," he tells 3D World. As technology advances in the real world, so too do artists' robotic creations. This constant stream of inspiration ensures the metallic characters never go out of style.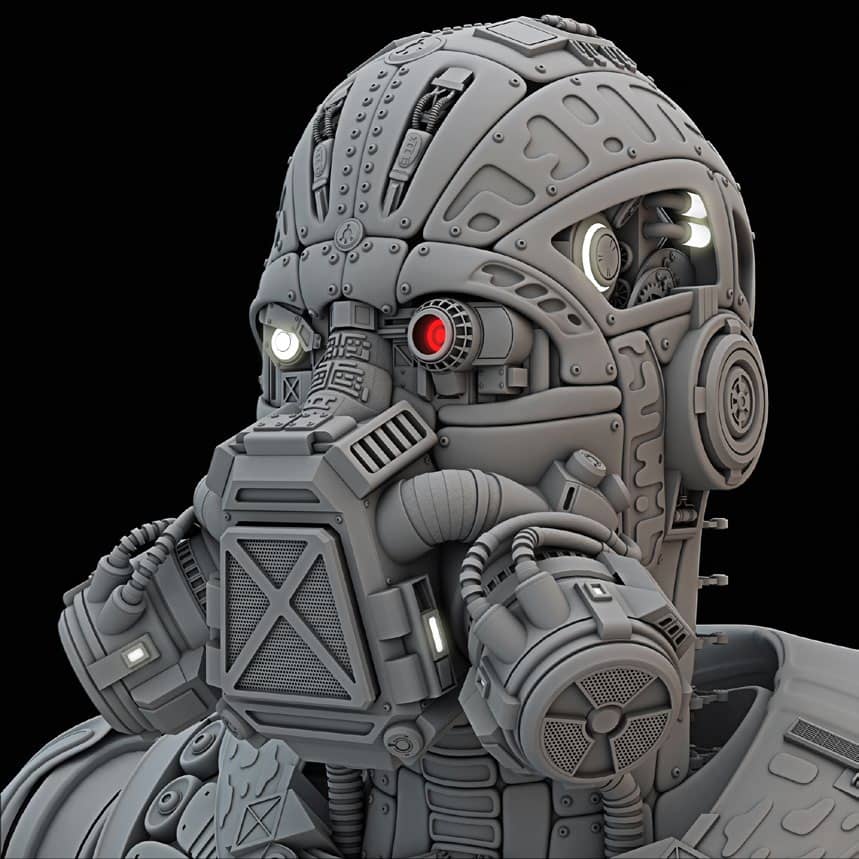 "We have grown up in a world where sci-fi has become possibilities rather than just fantasy," says Garreth Jackson, a Serbia-based hard-surface artist and concept designer with a passion for sci-fiartwork. "Sci-fi films, video games and novels play an influential role in the designs and concepts that artists come up with," he continues. "The realities of AI, virtual reality and advancing technology are no longer far-fetched concepts in futuristic movies, but are now our present, and what we artists create reflects this."
David Domingo Jimenez is a lead texture and shading artist for set and props at Ilion Animation Studios in Spain. Discussing the appeal of robots to 3D artists, he adds: "Making a robot is always a fun challenge, with their complex pieces, gears and prostheses. Robots have always existed in pop culture and even more so today, when technology has evolved so much that they even exist in real life. Robots are always in fashion."
For visual designer Jarlan Perez, the fascination with creating robots is more existential. He explains that artists can explore a complex series of emotions and questions through the lens of a 3D robot character. "I enjoy creating robots that don't follow the typical image that comes to mind when we think of robots," he explains. "Instead, I look at these bots as being on a journey of self-discovery, like us. Built for a predetermined purpose but wanting to find meaning of their own, even if it conflicts with their physical design."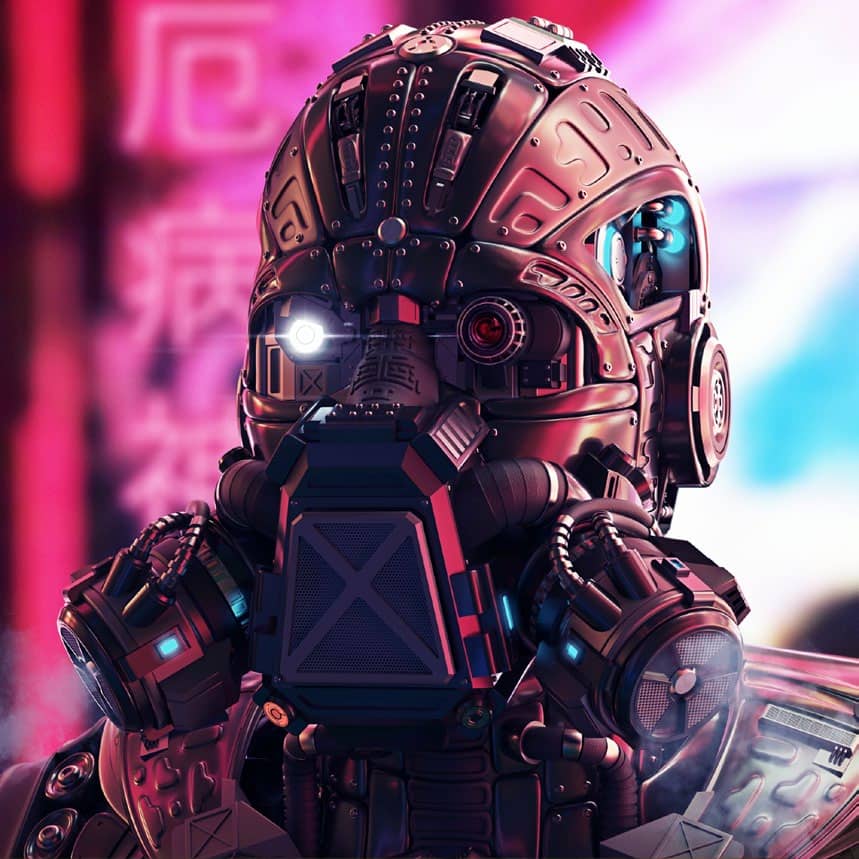 GRAND DESIGNS
The word robot often conjures up images of a calculating and unfeeling machine, but Perez maintains that this doesn't have to be the case. "Robots don't have to be cold machines with little to no personality on a mission to eradicate human life," he asserts. This comes across in the fun and vibrant style of Perez's robots, something he developed gradually over a period of exploration.
Several design principles govern Perez's process, as he explains: "For detailing I stick to a 60/40 or 70/30 white space to details ratio. These details are often reserved for areas or components of motion. This is important as I want the designs to be clear to the viewer with plenty of rest space for their eyes. Most of the inner workings of these robots are hidden with clean exterior shells."
Perez holds back on the details that characterise the robots of so many other artists. "It's easy to get carried away and over detail to the point where the design doesn't read clearly," he explains. To maintain a balanced aesthetic, Perez makes sure to vary the look and scale of any details in his designs, while never skimping on functionality. "Obviously we're not engineering fully functional machines, but they have to at least appear functional to the viewer. If a piece needs to bend, add the proper joints that allow it to bend and rotate. People will pick up on that sort of thing."
An artist's individual style will depend on the story or feeling they are trying to convey, which in Perez's case is a sense of fun and warmth. "A unique style certainly helps people recognise an artist's work easier," he says. "In the workplace we don't always get to use our own style, so we also have to be flexible and open to trying new things. Over time our style becomes a collection of the many micro lessons that we pick up throughout our journey."
You can read up to 3 premium stories before you subscribe to Magzter GOLD
Log in, if you are already a subscriber
Get unlimited access to thousands of curated premium stories, newspapers and 5,000+ magazines
READ THE ENTIRE ISSUE
April 2020