Recreate A Stylised Portrait In 3D
3D World UK
|
Christmas 2019
Use some of Maya's more advanced tools to recreate a stylised concept in 3D
For a few years now I've been exploring another aspect to my art skills, and have instead focused more on digital painting in my spare time than sculpting or modelling. I felt that my 2D skills were waning so wanted to bring them back up to a reasonable level where I wasn't terrified if a client asked for a concept. As you can see, my portraits are a little strange. I much prefer the more stylised approach when it comes to artwork, I find it more interesting to create and to look at.

Up to now these two sides of my career have remained separate, so I thought it would be fun to take one of my concepts and recreate her in glorious 3D. What's more, I thought I'd share the process with you lucky readers, so you can do the same.

Now, we aren't going to create an exact, one-for-one replication of the concept. As with anything that's created in two dimensions, sometimes an exact 3D copy doesn't look right. Instead we will take inspiration from its style and proportions to recreate the portrait using some of today's top techniques, like the Arnold skin shader and Maya's XGen tools to replicate the hair.

As you can imagine, this is a lengthy process, so I've tried to cover the key areas here, but for a more detailed tutorial please follow the accompanying videos.
01 GATHER YOUR REFERENCE
Before embarking on any project it's essential to have a folder of reference at your disposal, but having these images readily available while you work can be troublesome. A great free application I use is Kuadro, (kruelgames.com/tools/kuadro). Not only can you position your reference material around your screen, but you can also store the layout for future use.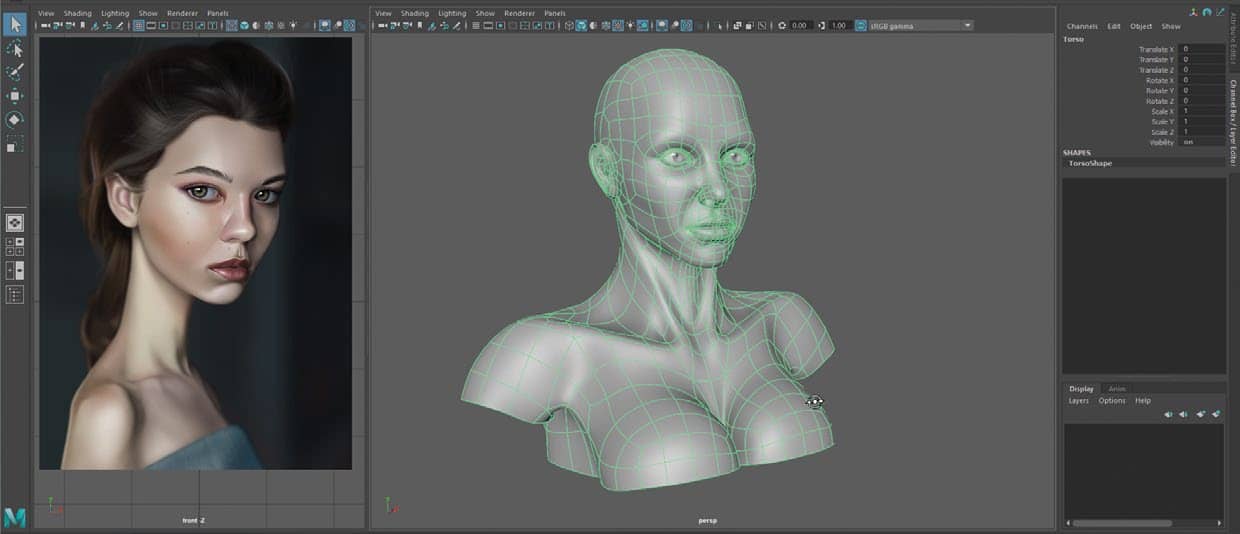 02 RECYCLE OLD MODELS
Every digital artist should have a back catalogue of models and textures in their library. There's no point building everything from scratch when you have a model that can give you a head start. For this project you can reuse a model that I created for another 3D World tutorial back in 2016, where I created a steampunk bust. Looking back, the proportions aren't right, and the topology needs work, I'll admit that, but beginning here will likely save you a day or so's work.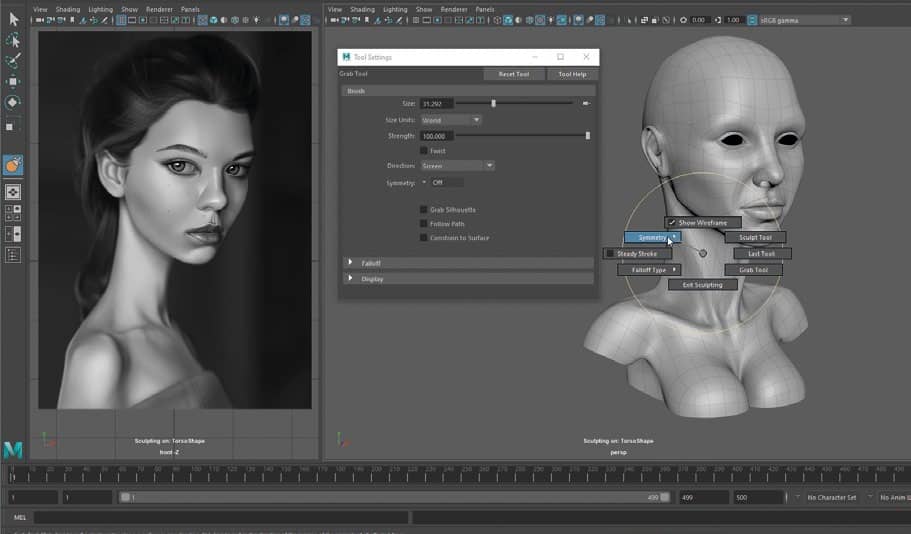 03 SCALE DOWN HER TORSO
As this is a stylised portrait you have plenty of work to do to match the proportions in the concept image. For this initial step, use Maya's sculpting tools to shrink down the torso and lengthen the neck. I find the Grab tool to be the most efficient way to do this. If you also enable symmetry in the options, you can work on both sides at the same time.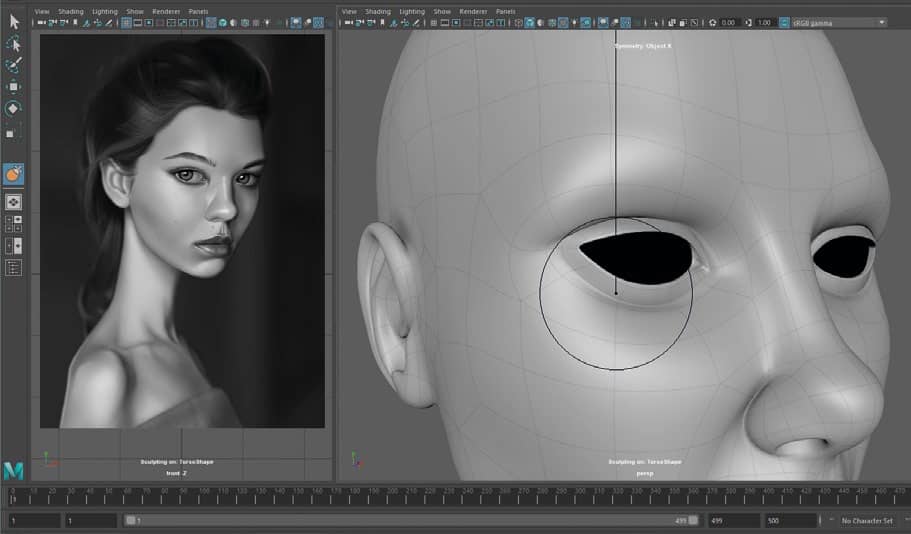 04 ADJUST FACIAL FEATURES
Next, move up to the face and start to adjust her features. Again, just use the Grab tool to pull the geometry around to make her eyes larger and reshape her nose to fit that of the concept. To help, keep moving the camera to pose the model to match the concept so you can get a clearer view of how she should look. For now you are just looking for a rough approximation.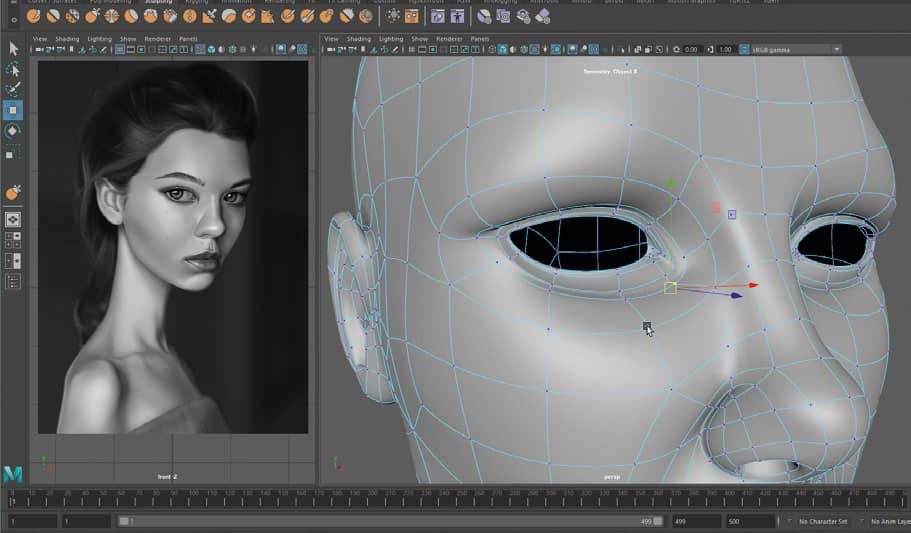 05 REFINE THE SHAPES
Now that you have some basic proportions in place you can start to go in and adjust the areas on a vertex level. You can work on the proxy model, which has fewer components yet is smoothed to give the illusion it has a much higher density. This will allow you to enhance the creases around the eye and nostrils as well as adjust the cheeks to enhance her cheek bones.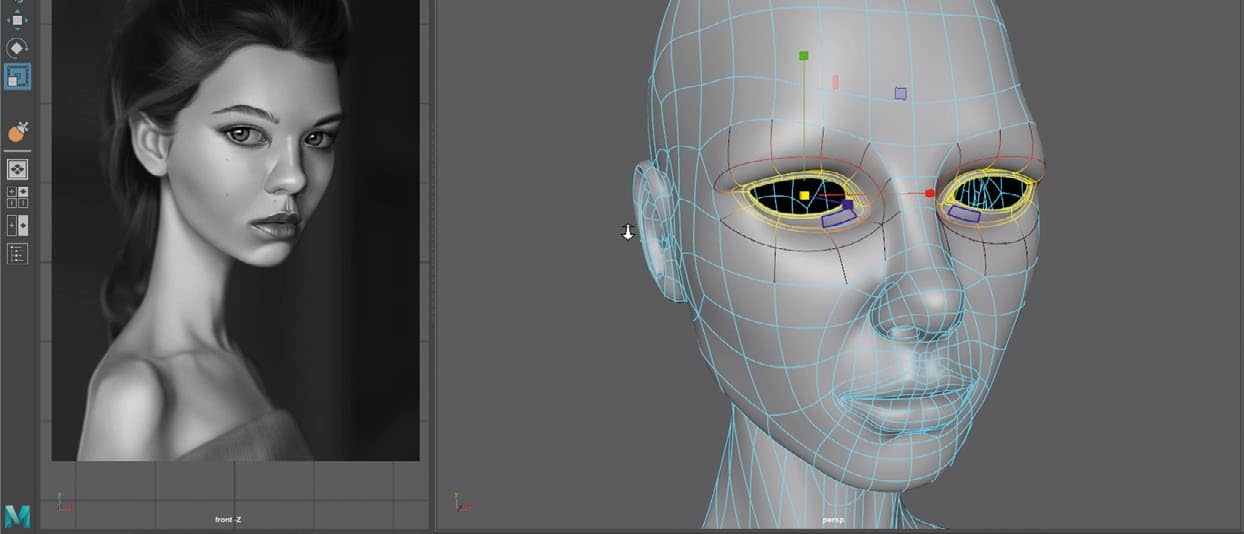 06 USE SOFT SELECTION
There will be times when you need the area you're working on to also affect the surrounding geometry, like enlarging the eyes for instance. To do this you can simply select the inner eyelid geometry and press B to enable Soft Selection. This gives the selection a falloff, so as you scale the eye area, the surrounding polygons scale too, but its effect gradually fades. This is a similar workflow to using Maya's sculpting toolset, but for this kind of work I find Soft Selection to be more precise, meaning you get the exact changes you need.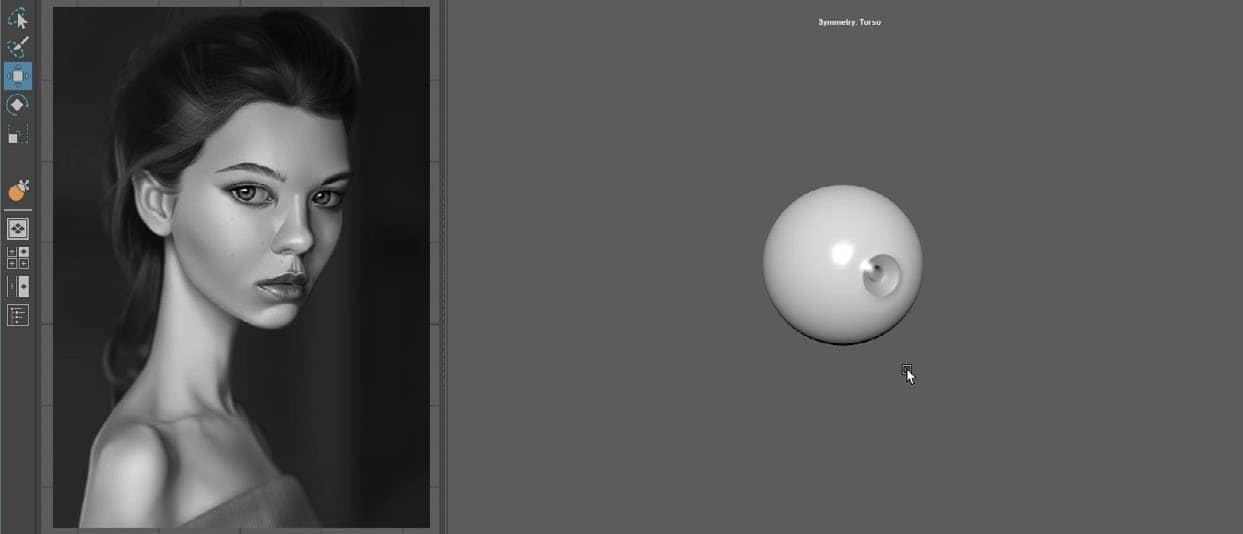 07 UPDATE THE EYE MODELS
It's at this stage that you need to get the eye models into the scene, and as with the main model I have some already built. The problem is, looking at them now, the proportions are all over the place. It's amazing what you learn when looking back on older models, and where you messed up.
You can either use the supplied models and adjust the proportions accordingly, or create your own basic eye models and position them inside the head.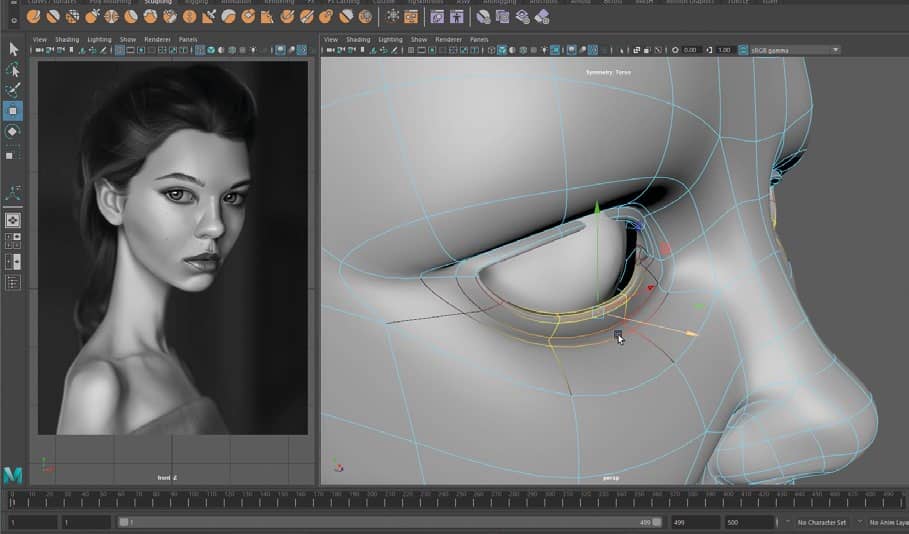 08 ADJUST THE EYELIDS TO FIT
You can read up to 3 premium stories before you subscribe to Magzter GOLD
Log in, if you are already a subscriber
Get unlimited access to thousands of curated premium stories, newspapers and 5,000+ magazines
READ THE ENTIRE ISSUE
Christmas 2019