RENDERMAN MEETS PHOTOSURREALISM
Learn how to create illustrative looks in RenderMan with Dylan Sisson
As a renderer for high-end VFX, RenderMan can create stunning photorealistic images, which is fantastic… for some things, but what if the end goal is a render that looks like an illustration, a cartoon, anime, or even a painting? What if the art direction is Non-Photorealistic Rendering (NPR)? If you haven't been living under a rock (and no offense to under-a-rock inhabitants) then you've noticed over the last few years an increasing amount of stylized looks in feature animation. At Pixar, we have been exploring new frontiers of NPR looks and have some updates for you, to photorealism and beyond! To paraphrase everyone's favorite space ranger.
Pixar is currently investigating many different techniques for creating stylized looks, including building a flexible NPR system directly into the path-tracing 'brains' of RenderMan. Deep integration in RenderMan promises a number of benefits, such as support of interactive 'live rendering' for fast stylized look development. This tutorial is a technology preview where you'll see some early workflows and potential integration of NPR into RenderMan. Thanks to a recent collaboration, these techniques are now being tested and developed in conjunction with the NPR experts at LollipopShaders, and show the possibilities of leveraging path tracing to create unique stylized looks.
For this tutorial, I will begin with the initial concept and take that to model, PBR shading and lighting, and finally compose an illustrative treatment.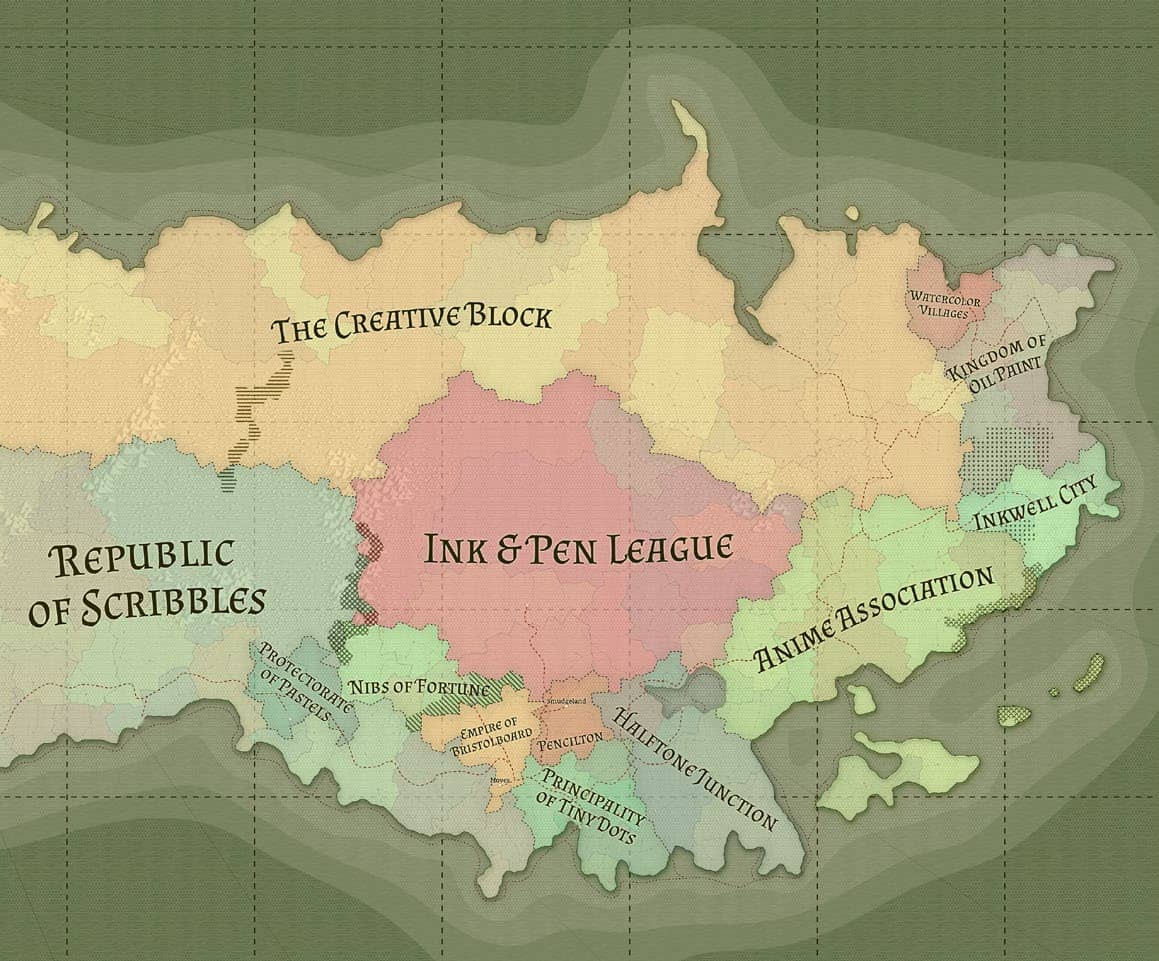 01 CHOOSE AN ARTISTIC STYLE
When creating NPR imagery, it's important to pick a clear artistic goal, otherwise, you might be surprised where you end up, lost. Non-Photorealistic Rendering can be any artistic style besides photoreal, so there is much opportunity, and risk too. RenderMan's NPR system is designed to allow the creation of unique looks, and not force any specific style. So unlike PBR rendering where there is a 'ground truth' of what is physically correct for an image, when working in NPR it's helpful to identify an artistic style and then thoroughly dissect it for an NPR treatment, and use that as 'NPR Truth'.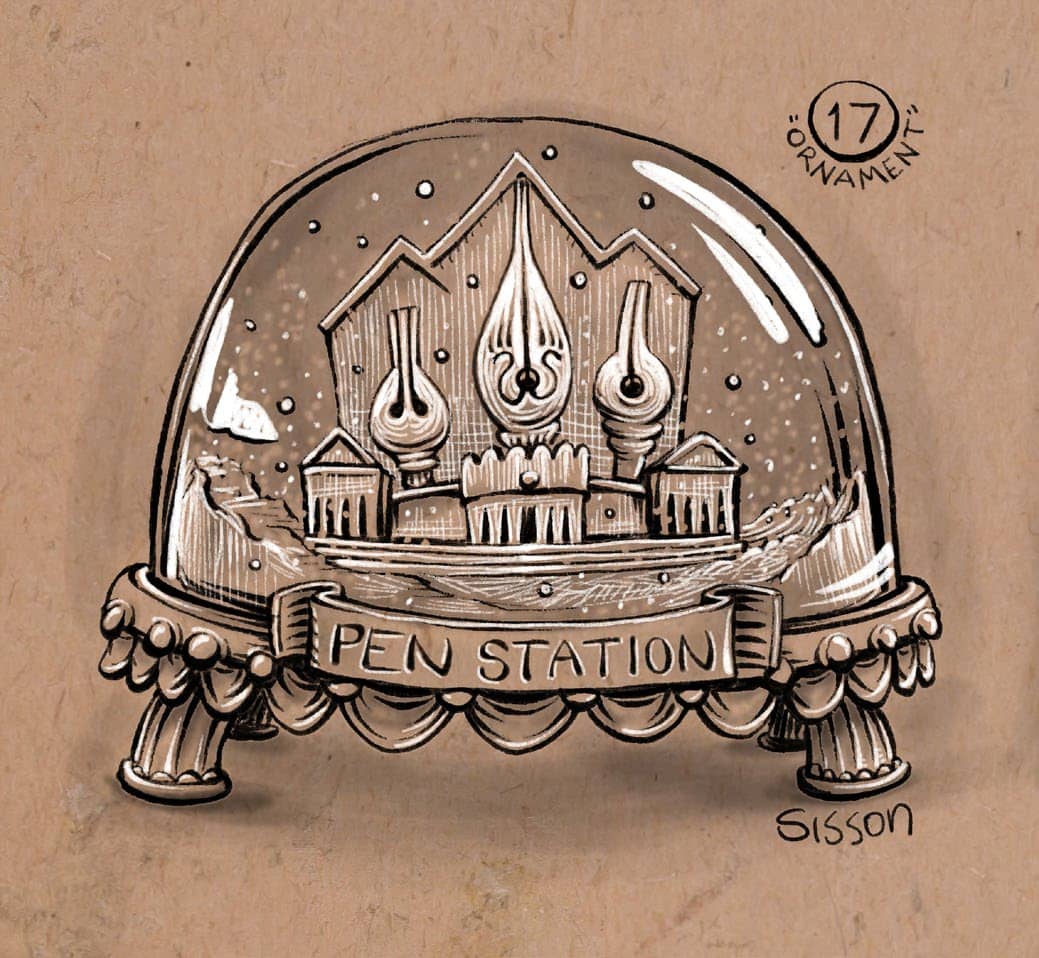 02 DEFINE OUR ILLUSTRATIVE LOOK
Last October, I participated in 'Inktober', a challenge to create a new drawing each day of the month. Started by Jake Parker in 2009, millions of people now participate in Inktober every year. For this tutorial, I choose my series of drawings from 2019 to serve as the 'artistic truth' for my stylized treatment. The illustration is simple but required some important artistic nuances to pull off. So after settling on this style, I had to technically dissect it.
03 THE ELEMENTS OF STYLE
This illustration style can be broken down into several components. First, the foundation of the illustration is black linework, notably having a heavier thickness in shadowed areas. That foundation is supported by a Copic marker, black hatching, white hatching, white linework, and a background. Later, you will see how each of these components can be represented directly by using custom AOVs, patterns, and Display Filters. The Display Filters can be daisy-chained together to construct a final look, all assembled 'in camera' without the need for compositing.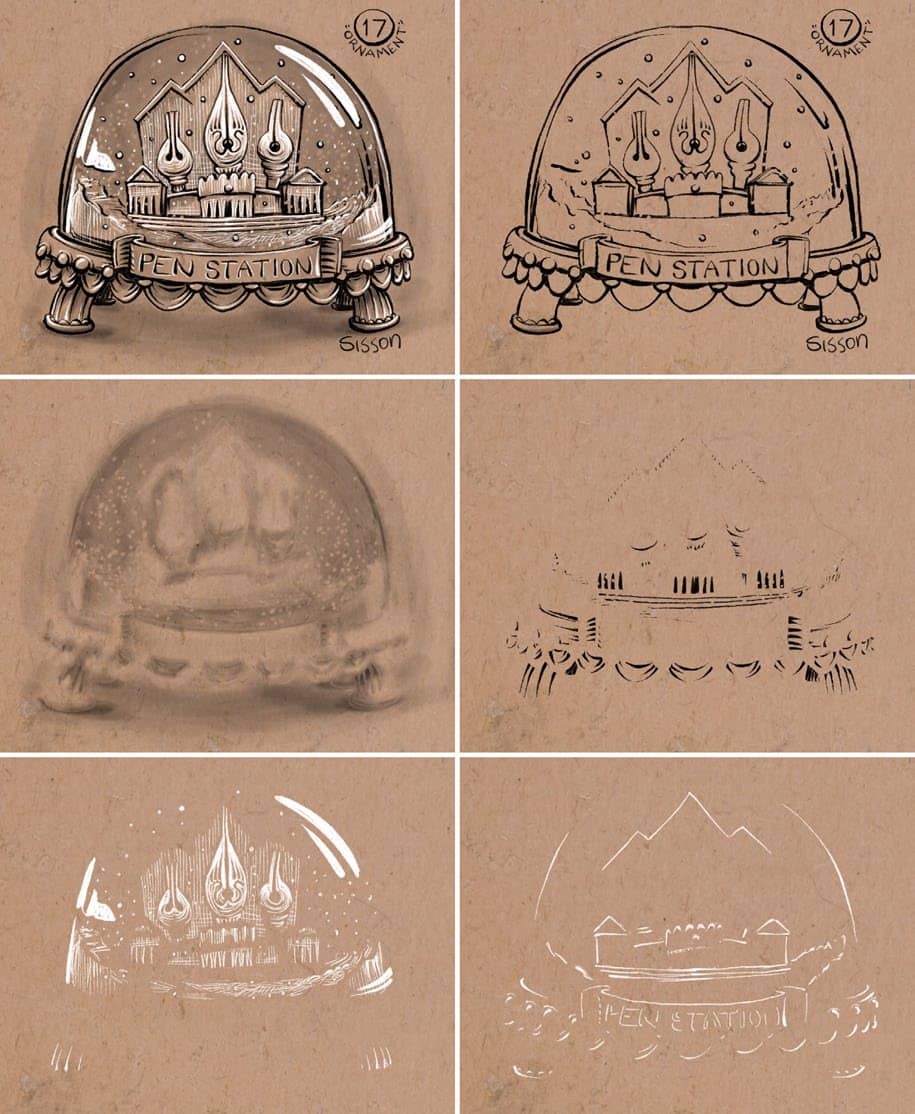 04 SCULPT THE MODEL IN VR
Because this is a 'cartoony' style, I wanted the base geometry to also have the same illustrative feel. So starting at the virtual drawing board, I began sculpting the model in VR using Adobe Medium. I've found creating the sorts of shapes I might draw in 2D is quite natural when sculpting in VR. For this particular model, I created over 40 layers for all the objects, combined them in six layers which I then exported as an FBX, with the layers preserved nicely for shader attachment later on. The final model has a 'hand-made' shape which will work well for an illustrative style.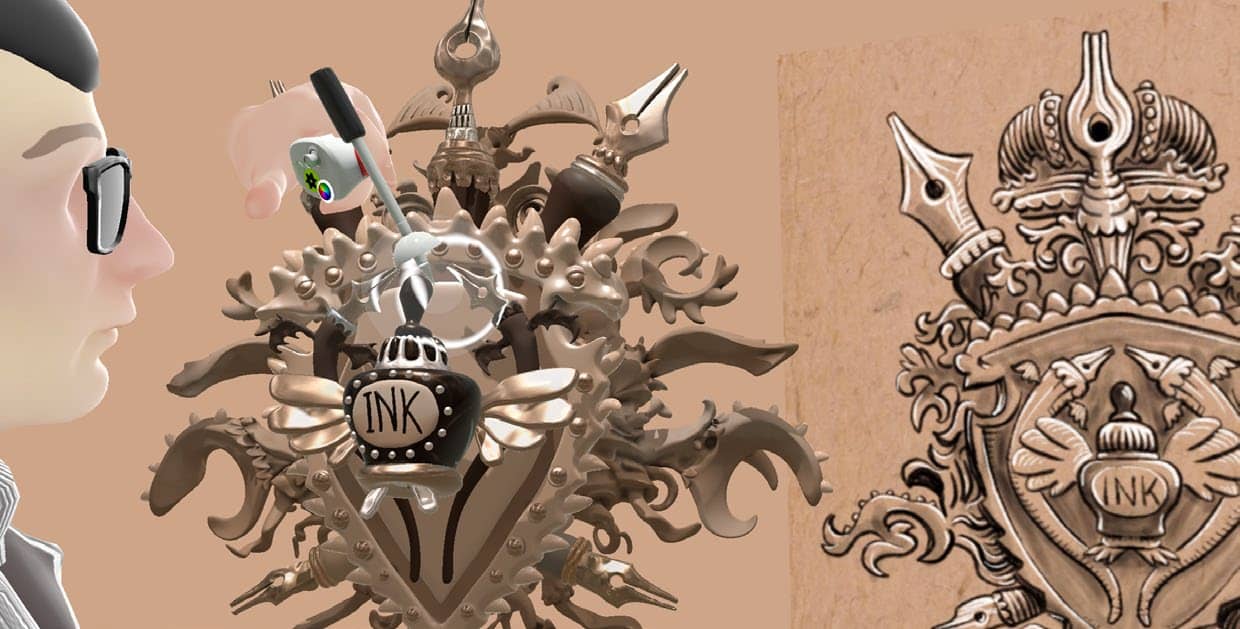 05 CLEAN UP AND REMESH
With the model exported from Medium, it's time for a little cleanup. It's important to point out, Medium is a voxel modeler, which means that the sculpts are created from 3D pixels (voxels) instead of 3D polygonal mesh 'skins' (like most other modelers). So on export, sculpts are converted from voxels to polygonal meshes. The medium does a decent job of this, but I like to run exported meshes through Autodesk's free tool, MeshMixer. Using the Make Solid command will fix any mesh issues (like cracks), and importantly cleanly remesh the model to a specified poly density.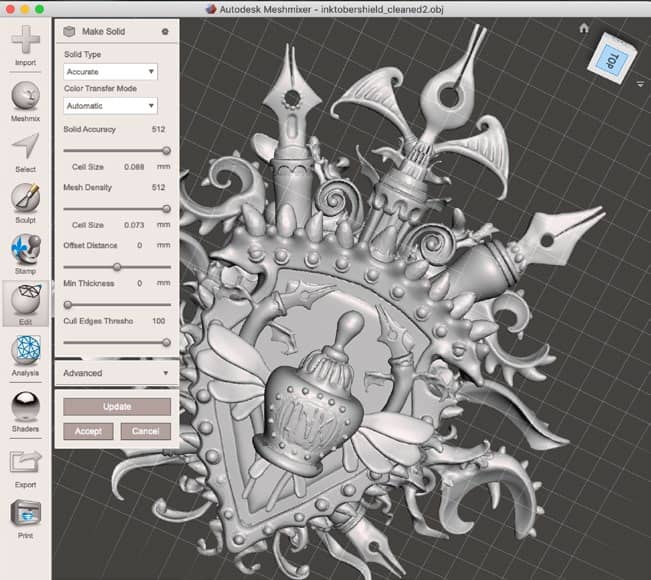 06 NEXT STOP, PBR!
It might seem counterintuitive, but it's time to do some look development with RenderMan's physically based materials and lights. Both PBR and NPR systems use the same Pixar Surface Shader, reading the same shading lobes and textures, and the stylized look will leverage the same path-tracing data. In fact, it's easy to non-destructively switch back and forth between styles during the same look-dev session. To prepare the Pixar Surface Shader for NPR, all that is needed is to add the NPR Pattern node to the Utility Connection or userColor of the shader. This Pattern node will allow the Pixar Surface Shader to participate in NPR calculations later when an NPR Display Filter is added to the Globals.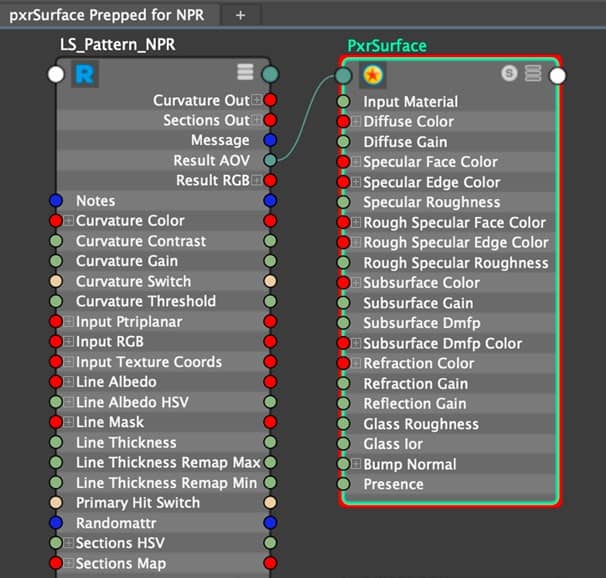 You can read up to 3 premium stories before you subscribe to Magzter GOLD
Log in, if you are already a subscriber
Get unlimited access to thousands of curated premium stories, newspapers and 5,000+ magazines
READ THE ENTIRE ISSUE
August 2020