MODEL AN ARACHNID MECH IN VR
3D World UK
|
November 2020
Glen Southern demonstrates how to create a detailed robot concept in Gravity Sketch
I
often use VR to rough out designs for a new project. The sketching tools make it very easy to block out my ideas in 3D and then build over the top of those strokes in another layer. It is a very effective way to plan out a design, but with Gravity Sketch I can take it one stage further. I not only sketch the design and block it out for overall shape, but I can add surfaces and more recently polygons with full-on subdivision surfaces. These models can be exported as an FBX and I can use that geometry in other programs, either for rendering or in some cases for the actual animation. In this tutorial and accompanying video, I will work through a session to make a robot with a complex- looking design and use that in Cinema 4D with Redshift to get some very striking renders. I will show you how to sketch out the robot's overall shape, and how to then block it out to make sure that the volumes and silhouette read well as we rotate the model. I always break the model down with separate materials as these sets can then be used in Cinema 4D to quickly isolate parts of the model and then assign the correct materials and maps.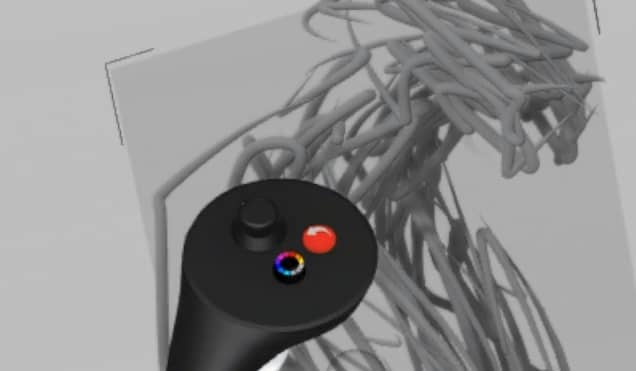 01 FREEFORM SKETCHING
We won't use any references for this design as it is sometimes a good idea just to play with shapes and ideas and see what emerges. I had an idea to create a robot that is like a centaur but essentially the body plan of a spider. To begin with I just use the ink or stroke tool and start with symmetry switched on in the main panel so I can work on both sides of the model at once.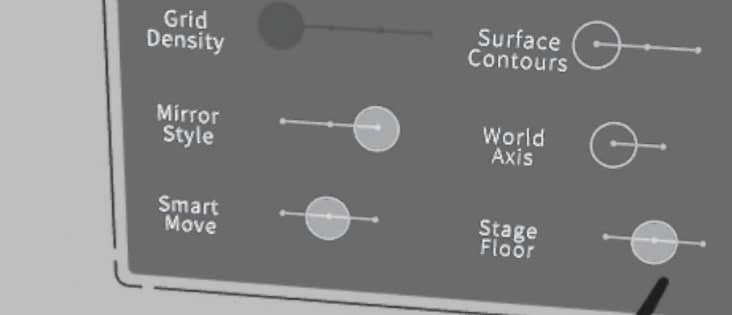 02 STAGE FLOOR
When you are designing a creature or something that has to function in the real world it is useful to have a ground plane with the model so you can line the feet up exactly with the floor. Also, you can see if you are getting the center of balance correct as you work. In Gravity Sketch it is called a 'stage floor' and is accessed from the main menu. You can have either a rectangular stage or a round one and it will scale up to suit the size of your model. We often turn it off once we have established the feet position.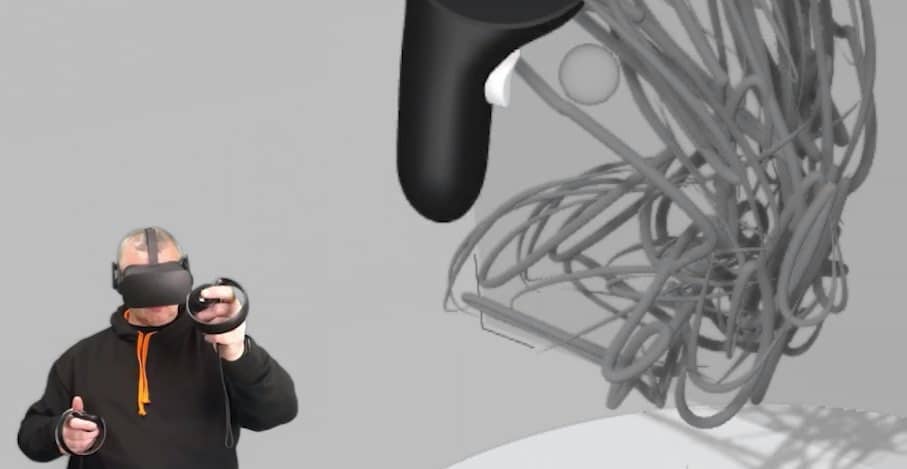 03 ROUGH OUT THE DESIGN
As we are not using any reference it is okay to scribble in the air to try and find some shapes that work for the design. I often lay down lots of strokes that I don't need but it helps me to find the shape I want. At the start just block out a body of some kind and work down from there, adding an abdomen. The bottom half can be more spiderlike and the top half can be like an upright man.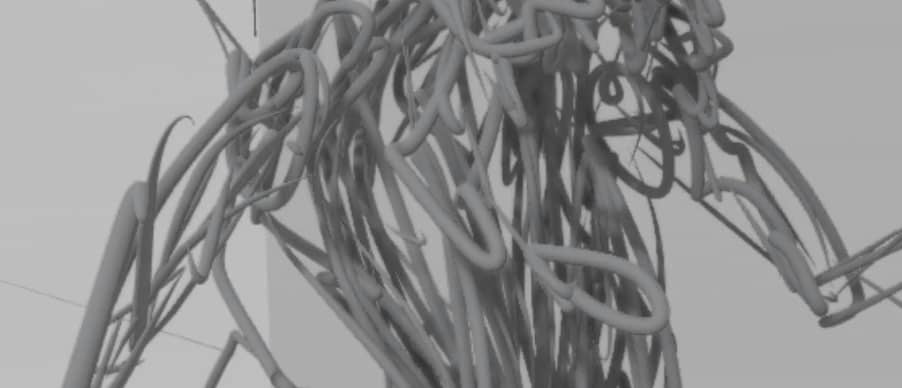 04 DEVELOP THE SKETCH
The sketching part might look a bit confusing at first so keep rotating around and trying to see how the robot will look once it has somebody paneling. The sketch will not be used other than as a guide to starting more detailed modeling, so this part is very creative and free-flowing. Try and approach this section as a sketch artist rather than a modeller and keep your lines thin and sketchy. If you do this bit well it should only take you a short amount of time to get a design you like. Don't forget the red button for undo.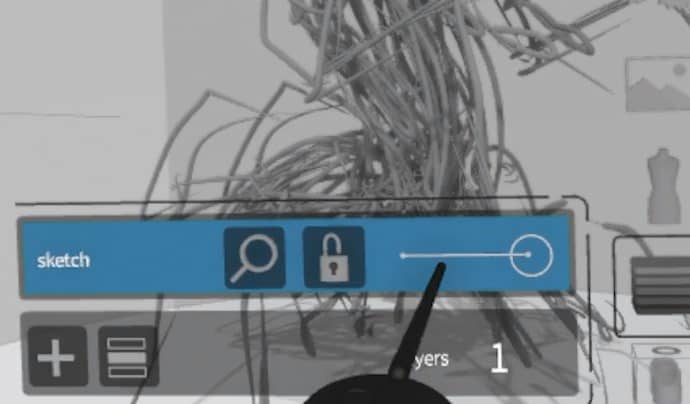 05 LAYERS
To use Gravity Sketch to its full advantage you need to start using layers to break down your model, accessed from the main menu via the layers icon. The sketch is on one layer and the rest of the model will be placed onto new layers as needed. That way the Sketch layer can be made transparent and then used as a reference. Layers can be locked to stop you from accidentally changing anything.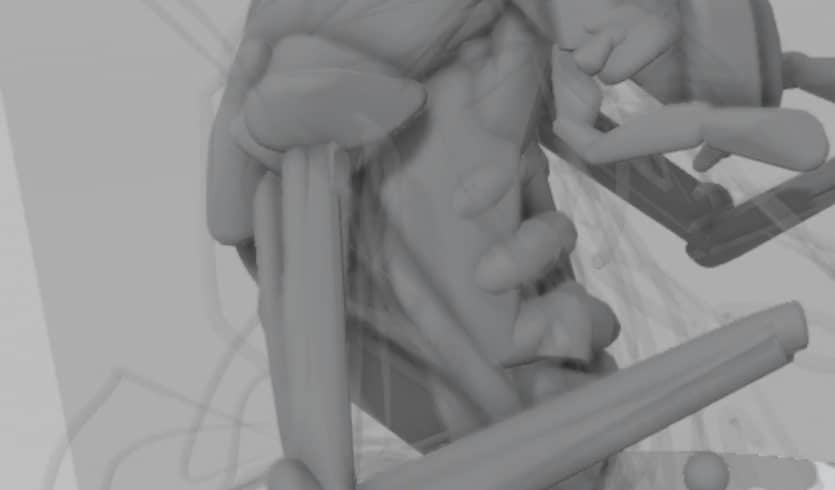 06 VOLUME TOOL
The next tool to use is the volume tool, which enables you to make a chunk of geometry that you create by firing the trigger on the dominant hand and moving your hand along. You can't get very complex shapes, but if you create multiple shapes and combine them you can make the volume you need. Use this tool to block out the shape of the robot in a more defined way than the sketch.
You can read up to 3 premium stories before you subscribe to Magzter GOLD
Log in, if you are already a subscriber
Get unlimited access to thousands of curated premium stories, newspapers and 5,000+ magazines
READ THE ENTIRE ISSUE
November 2020