Fur, Snow, And Yeti Magic: Animating Abominable
3D World UK
|
Christmas 2019
DreamWorks Animation and Pearl Studio's co-production Abominable, written and directed by Jill Culton and co-directed by Todd Wilderman, is about the bond between a teenage girl, Yi, and a young yeti she encounters in Shanghai. Together with her friends, Yi helps the creature – which they name Everest – return to its homeland.
For DreamWorks Animation, the film would not only involve creating and animating a large furry CG character, it would also require delivering many instances of magic and several large-scale FX sequences. 3D World dropped into the studio in Glendale, California to find out how it created Abominable's VFX and animation.
A FURRY YETI
DreamWorks Animation is of course no stranger to furry creatures, but that did not always make the process of crafting Everest any easier, as Abominable visual effects supervisor Mark Edwards observes. "Having a 2,000-pound giant furry yeti is a technical challenge in itself, especially with the design we were trying to retain from character designer Nico Marlet. You have to worry about fur stretching, plus the characters are always hugging him, so there's so much interaction."
The fur was handled procedurally with SideFX's Houdini and DreamWorks' own proprietary tools. Interestingly, one of the more challenging aspects of the fur was the amount of 'windy' situations Everest found himself in, where the FX team would have to deal with movement in simulation. "Our head of character effects, Damon Riesberg, was counting the other day all of the different wind that we used," recalls Edwards. "We have helicopters, we have boat wind, we have on-top-of-a-building wind, we have magic wind. Everything was a challenge for CFX (character FX) with all that fur."
"Having a light breeze is actually a lot harder than a helicopter sort of pounding on Everest," adds Edwards. "Because with the helicopter, you're like, 'Let's just throw a whole bunch of force and noise, and it's going to feel powerful.' But a more subtle wind effect can make the fur seem too underwater and swimmer-ly."
ANIMATING EVEREST
The design for Everest had him, at times, as almost like a large white ball. That was something DreamWorks' animators – numbering more than 50 for the film – had to ensure remained part of the character's silhouette as much as possible. They also had to imbue a distinctive personality into the yeti.
"A big thing was that Everest is not old, he's a kid," remarks head of character animation John Hill. "And so we had to ask, how do we incorporate that into his character? How can we portray that in the movement? And then just because of his design, he looks like he would move like a gorilla, but we wanted to not take the easy road. So we came up with a combination of animals that he is like, because we didn't want him to only move like an orangutan or only be like a cat, or just come up with some weird way that he would move."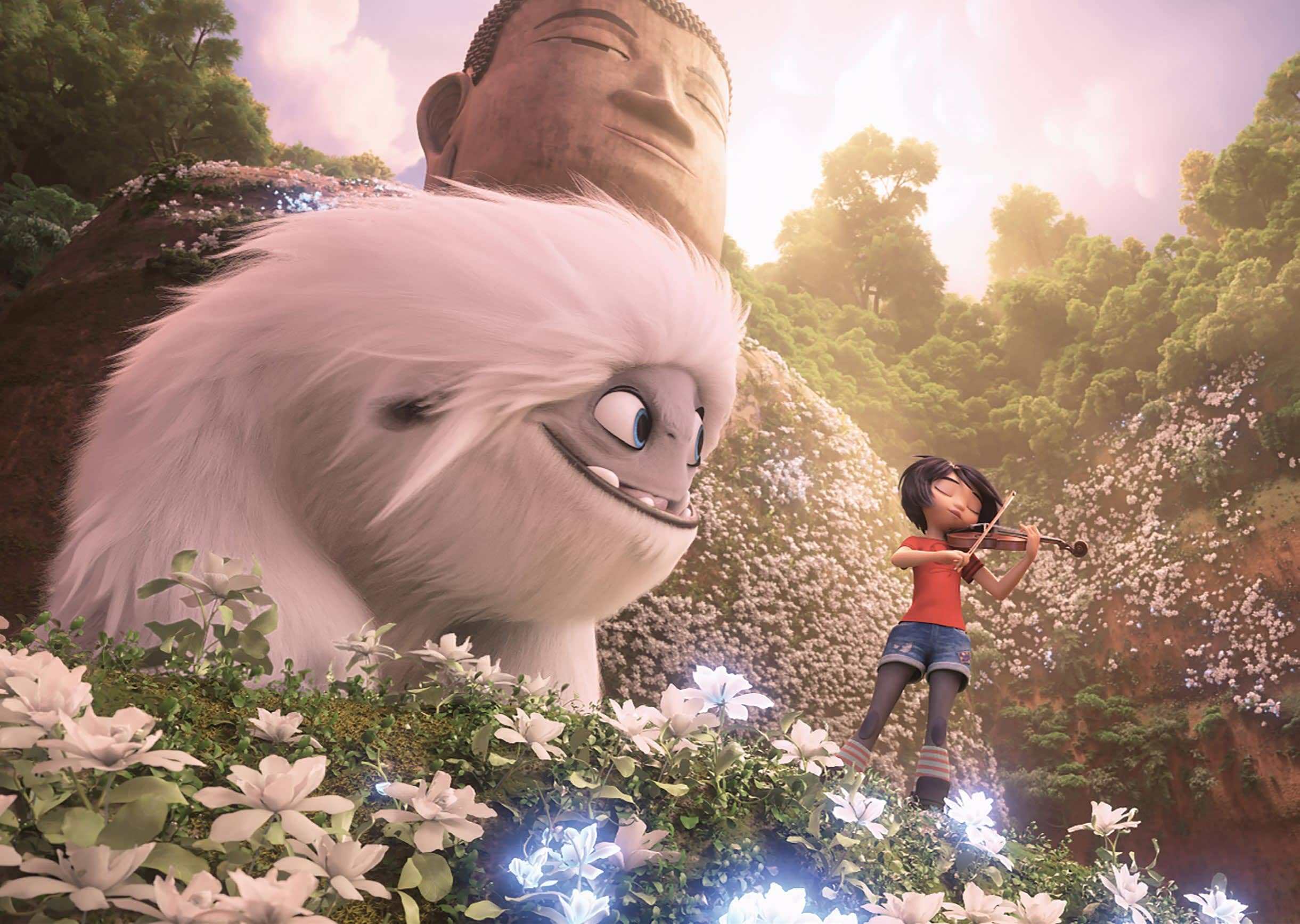 You can read up to 3 premium stories before you subscribe to Magzter GOLD
Log in, if you are already a subscriber
Get unlimited access to thousands of curated premium stories, newspapers and 5,000+ magazines
READ THE ENTIRE ISSUE
Christmas 2019