Fire-Breathing Dragons
3D World UK
|
November 2019
Mohsen Mousavi from Scanline VFX talks intense battle scenes and destructive dragons in the final season of Game Of Thrones
"Scanline and HBO had been looking for a chance to work on Game Of Thrones together for the past few years," explains Mohsen Mousavi, the VFX supervisor for Scanline VFX on the show, "and when better than the final season?"
Scanline was approached in March 2018 and asked by Steve Kullback (VFX producer) and Joe Bauer (VFX supervisor) at HBO to tackle the FX development work for the iconic 'Throne Melt' in episode six of the final season of the Game Of Thrones series.
In fact, Scanline VFX was the lead vendor on the last three episodes of the final season of Game Of Thrones by HBO. The studio worked on over 600 shots, over an hour of high-end visual effects including the Battle of King's Landing in episode five 'The Bells', and 90 percent of the final installment, episode six titled 'The Iron Throne'.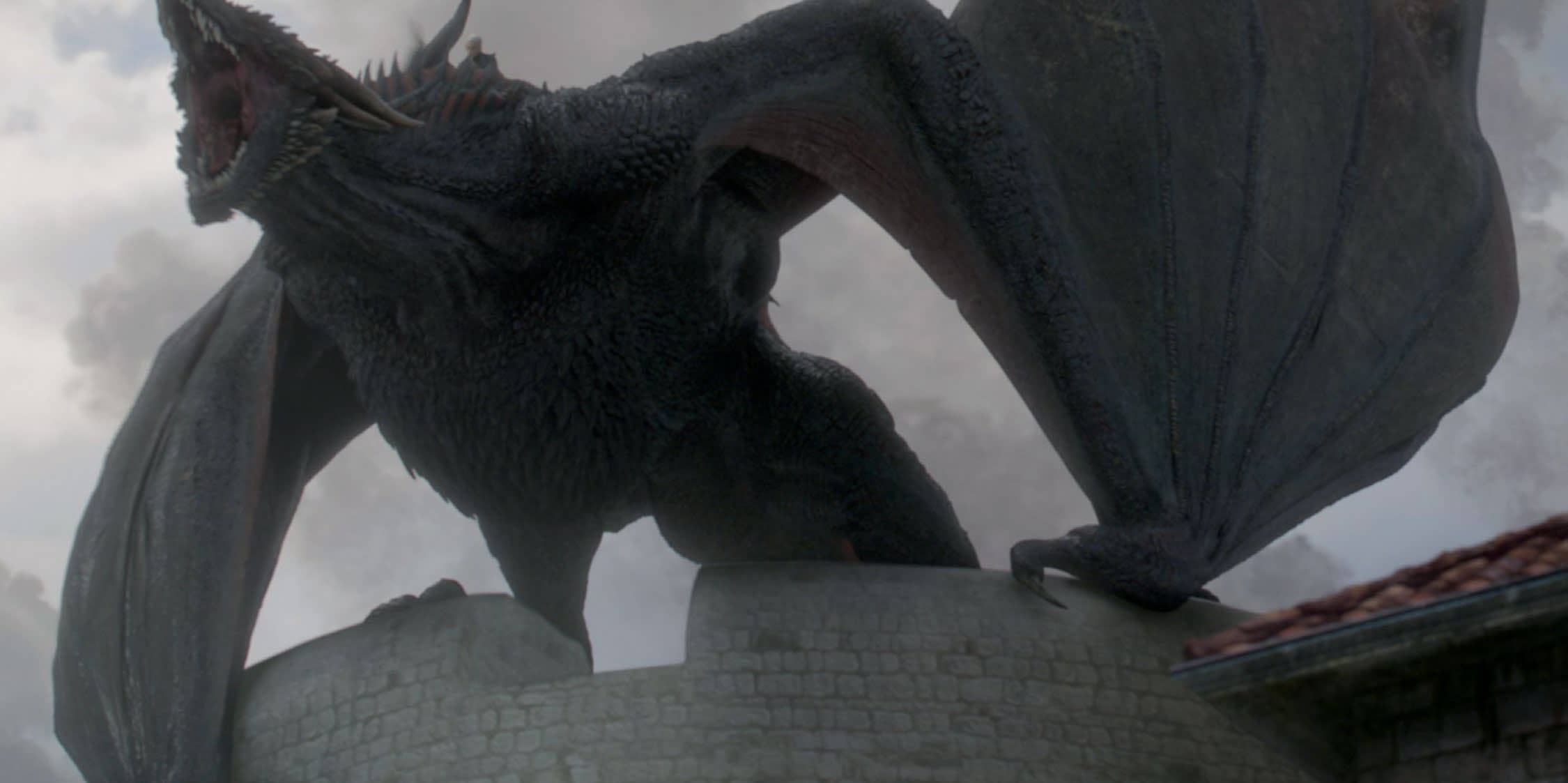 BATTLE OF KING'S LANDING
The complexity of episode five and six required Scanline VFX to build a completely CG version of the King's Landing set. This sequence, called the Battle of King's Landing, actually unfolds in a variety of locations across the city. Scanline VFX needed to make sure the environment covered all the angles and was fully consistent from shot to shot, which was essential to the flow of the episodes. "This digital city needed to be built in such a way that it could technically undergo many stages of destruction throughout the two episodes," explains Mousavi.
There was a pronounced focus in episode five to establish a good visual of the King's Landing. There were a lot of aerial shots blocked out, both from Drogon's point of view, but also Cersei from the Red Keep, giving the viewers a very clear look of the city from the entrance all the way to the Red Keep. The overall layout of the city was already established during the previz stage, which became a lowres foundation for Scanline to build the high-res version.
You can read up to 3 premium stories before you subscribe to Magzter GOLD
Log in, if you are already a subscriber
Get unlimited access to thousands of curated premium stories, newspapers and 5,000+ magazines
READ THE ENTIRE ISSUE
November 2019