FANTASTIC ENVIRONMENTS
How the synthetic Victorian-era landscapes of Amazon Prime Video's fantasy series Carnival Row were created
When the makers of Carnival Row, a new series on Amazon Prime Video, set out to tell their story of mythological immigrant creatures whose homelands are invaded by mankind, they needed to fill out this world with exotic locations set in what appears to be Victorian times. The places are inhabited by both humans and the winged fae, who must co-exist in a place that isn't quite like our world but still had to feel as real as possible.
Starting with practical photography captured in Prague, a swathe of visual effects artists delivered set extensions and fully CG environments to help depict Carnival Row's locations.
3D World asked Mr. X and Important Looking Pirates, who worked under overall VFX supervisor Betsy Paterson, about their particular contributions, including the tools and techniques used for their environment creations on the show.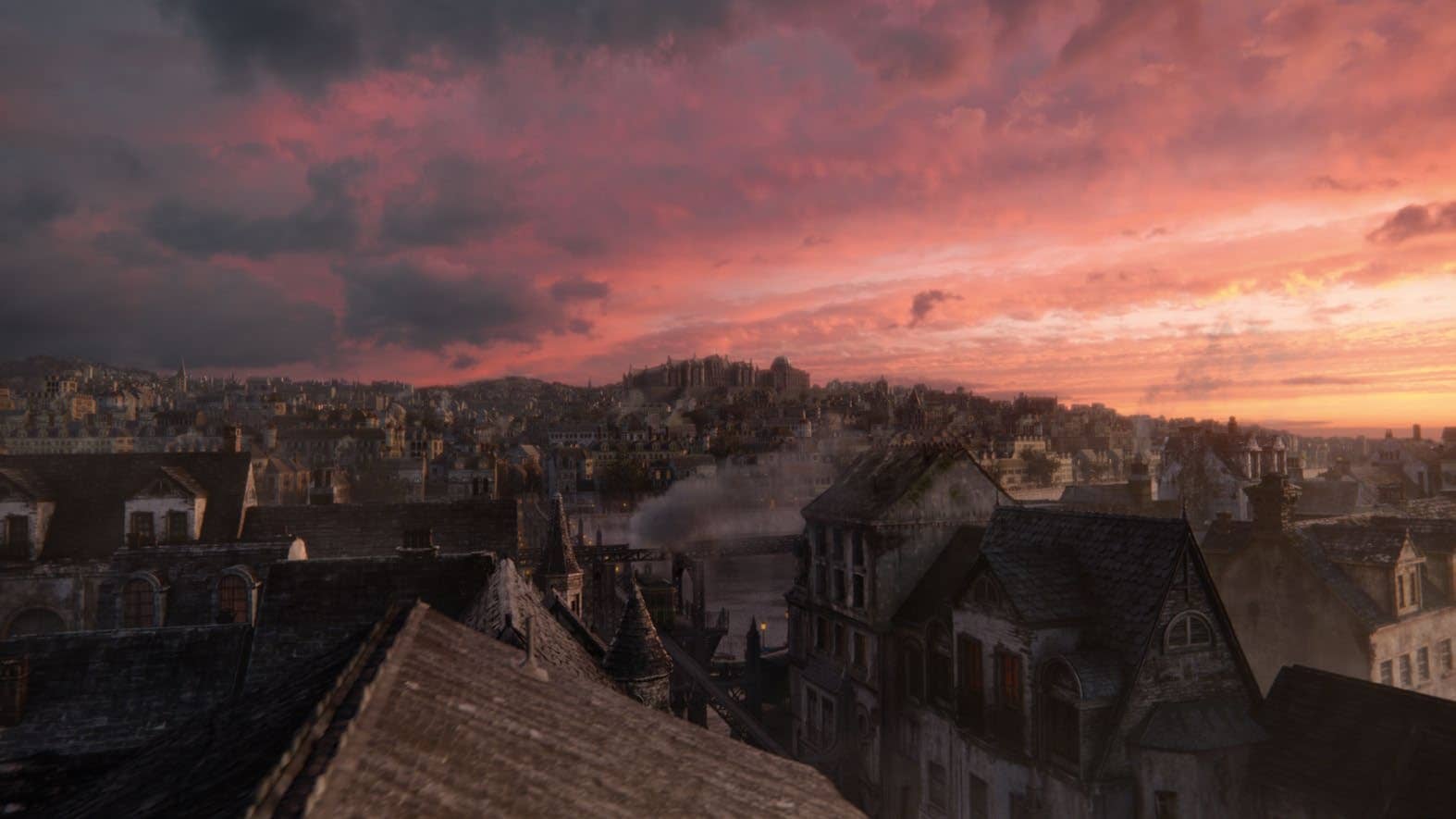 CARNIVAL ROW, ITSELF
A main area seen in the series is the slum neighbourhood of Carnival Row in 'the Burgue' where the magical fae have been relegated to. The show follows the faerie Vignette Stonemoss (Cara Delevingne) who escapes to this world of man. She has also had, previously, a frownedupon relationship with Rycroft Philostrate (Orlando Bloom), an Inspector of the Burgue Constabulary.
In general terms, production designer Francois Seguin delivered set designs for the Burgue that extended to a certain height only, with some greenscreen sections included where VFX would take over. Mr. X were then tasked with extending the buildings and streetscapes, which also included an elevated tramway.
"It was influenced somewhat by steampunk," says Mr. X visual effects supervisor Matt Glover. "We would look at Glasgow, Edinburgh and other European cities. And they built such a great set that a lot of it was ingrained in the photography and we would just match to it."
Those sets had been heavily surveyed with LiDAR scans and photographic reference during shooting. Mr. X began their own CG build by cleaning up the LiDAR scans and match-moving cameras with 3D Equalizer from the principal photography. The greenscreens placed on the roofs of the sets and in background areas served as transition points between real set and the digital world, but, says Glover, "there was still a lot of roto and a lot of manual work to do, especially since the greenscreens were only so big and the camera moves were pretty involved."
Greenscreen composites carried out in Nuke proved tricky for several reasons, as Glover explains. "There might be people walking above it or below it, or the wind might have been blowing the green screen and then we might have got two different shades of green sometimes. Some of the shots were so long, and you're working in 4K, so every pixel starts to add up."
You can read up to 3 premium stories before you subscribe to Magzter GOLD
Log in, if you are already a subscriber
Get unlimited access to thousands of curated premium stories, newspapers and 5,000+ magazines
READ THE ENTIRE ISSUE
March 2020