Evolution Of A Mind Flayer
3D World UK
|
November 2019
How Rodeo FX crafted a goopy and gory creature at the centre of Stranger Things 3
In each season of Netflix's Stranger Things, its intrepid young cast seems to encounter more and more gruesome other-worldly creatures, and that's certainly true for Stranger Things 3, which introduces the Mind Flayer.
Ultimately presented as a chunky multi-limbed monster, the Mind Flayer builds itself up by collecting bodies, reducing them to goop, and absorbing them into its own body. This starts with rats and then turns to humans, with devastating effect.
Working under production visual effects supervisor Paul Graff, visual effects studio Rodeo FX was responsible for creating the different incarnations of the Mind Flayer, from rat to large monster. Here's how they pulled off the scary scenes for the streaming hit.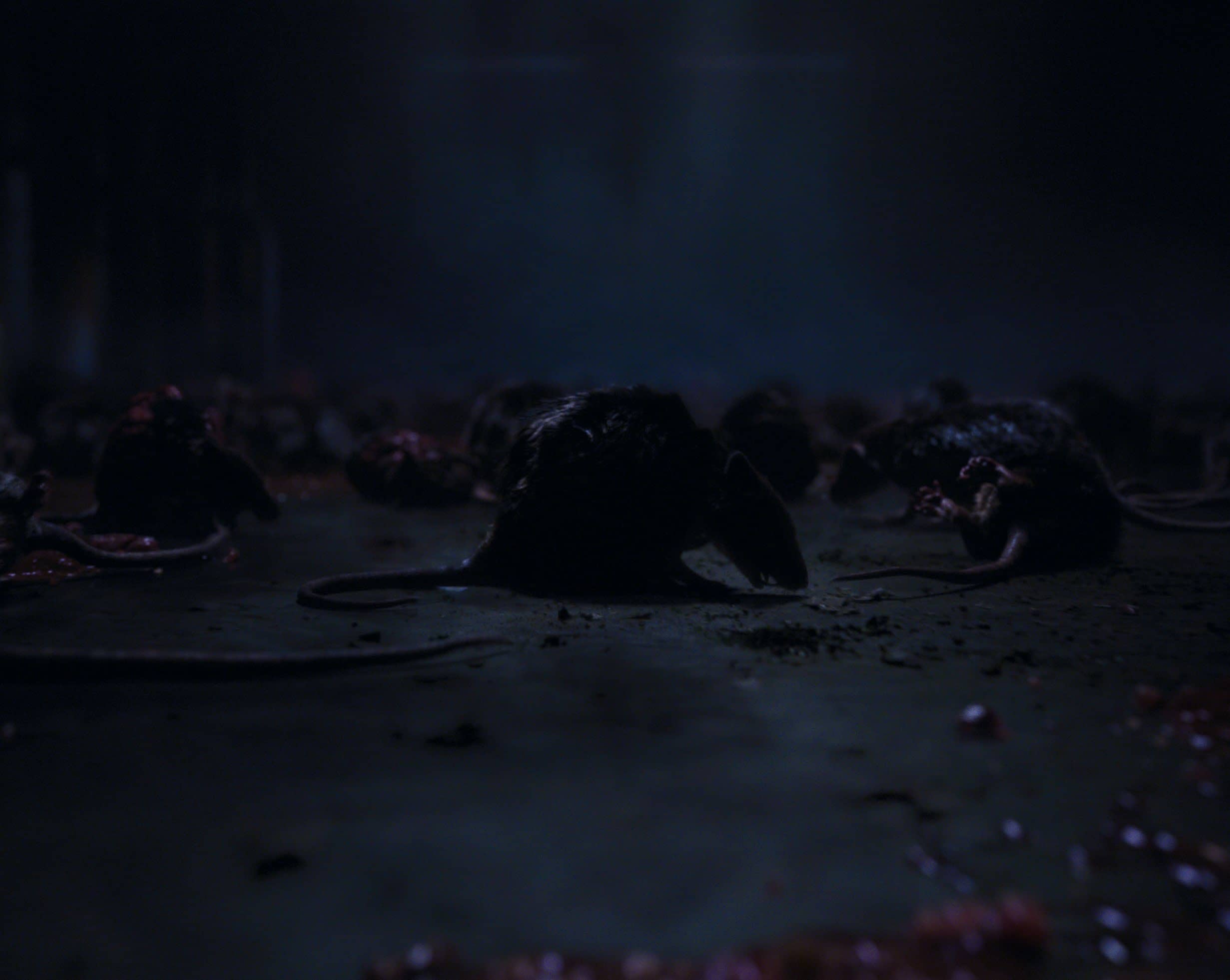 IT STARTS WITH GOOP
Before it becomes a large-scale creature, the Mind Flayer first exists as amorphous blobs of goop. This is only after several rats have exploded to form that goop. What the rats turn into and what ultimately made up the Mind Flayer were similar, and riffed off Stranger Things creators The Duffer Brothers' love of 1980s movies.
"They're huge fans of 80s classic horror movies such as The Thing, The Blob and Hellraiser," details Rodeo FX visual effects supervisor Martin Pelletier. "They liked the wet and gooey look of the practical slimy creatures. They wanted us to translate that same look onto the CG creatures of Stranger Things."
After reviewing some practical effects tests with various kinds of goopy materials, including meat, Rodeo FX began look development on its CG assets. "This was done with a mix of wet and dry skin to have a nice breakup over the surface," says Pelletier. "The animated creature was then turned over to our FX team to simulate three different layers of slime to create dripping saliva and tearing strings."
An early scene shows an exploded rat – now goop – piercing through the bars of a cage. For Rodeo FX, this kind of shot was something that set the scene for all the studio's Mind Flayer work, since it involved showing goop melting, evolving and merging into something more sinister.
"We first needed to figure out a way to deal with fast iterations and continuity," explains Pelletier, in terms of how his studio approached the goop. "We came up with a simplistic rigged blob, which is essentially a deformed sphere, allowing animators to quickly scale it up and down, make it roll on itself and move like a slug. Once the blob was blocked in animation, the resulting sphere was used as a volume for FX to be filled with a library of generic meat pieces and broken bones, simulated to compress and collide within the boundary of the blob."
"From there," adds Pelletier, "a second simulation system was run over those pieces to be covered with thick semi-transparent slime. We created a custom solver for that second layer in order to get stable and clean meshing for rendering."
DISSOLVED HUMANS
You can read up to 3 premium stories before you subscribe to Magzter GOLD
Log in, if you are already a subscriber
Get unlimited access to thousands of curated premium stories, newspapers and 5,000+ magazines
READ THE ENTIRE ISSUE
November 2019