Daniel "Stubby" Stubbington
3D World UK
|
December 2020
The cinematics lead at The TrailerFarm talks us through his work on some incredible, award-winning video game projects
Since 2011, The TrailerFarm has been making creative content and jaw-dropping trailers for the biggest names in games, hottest indie studios, TV networks and associated businesses. The team is part of Keywords Studios – a technical and creative services provider to the videogames industry, with 50+ operational studios across 21 countries and four continents. In short, The TrailerFarm has incredible reach across the globe, contributing some of the games industry's most iconic campaigns – whether you're looking at an amazing trailer, previs/ postvis, key art, marketing collateral, motion graphics, idents or cinematics. The studio's cinematics lead, Daniel "Stubby" Stubbington, now reveals a little bit more about life at The TrailerFarm and how he uses Unreal Engine to lead projects like Borderlands 3, Shadow Warrior 3 and Serious Sam 4.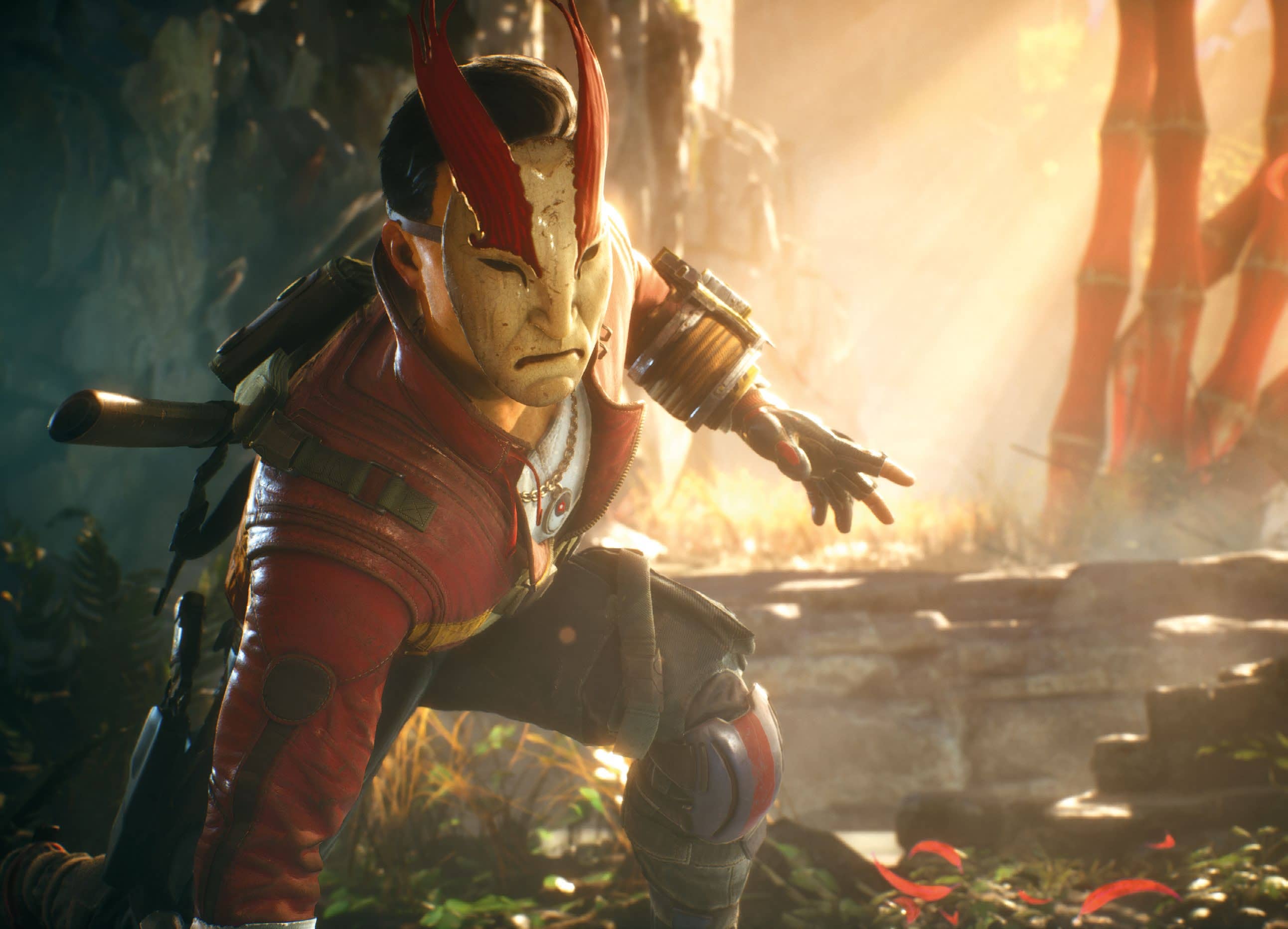 Tell us a bit about your background in cinematics.
Video games and cinematic trailers have always been an interest of mine, even when I was younger. I would create little montages of games I was playing at the time, just because I found it fun. My interest in Unreal grew when I would tinker around with UDK and create mini games for my friends to try out. When Unreal Engine 4 was released, the amount of power it had as a creative tool astounded me, and I've been learning and using it since. I then studied BA TV Production for three years at Bournemouth University, specialising in Editing and Sound. It was at university when I first met Ben Lavery (TF's studio head) who was there as a guest lecturer, looking for fresh talent to work at The TrailerFarm. I was successful in their process and started working full time as soon as I finished my studies at university. I have now been working at The TrailerFarm for three years, where I have worked on some really exciting trailers such as Borderlands 3, Shadow Warrior 3 and Serious Sam 4. I started out as a video editor and capture artist, but after having worked on an increasing number of cinematic trailers, I am now a cinematics lead at The TrailerFarm.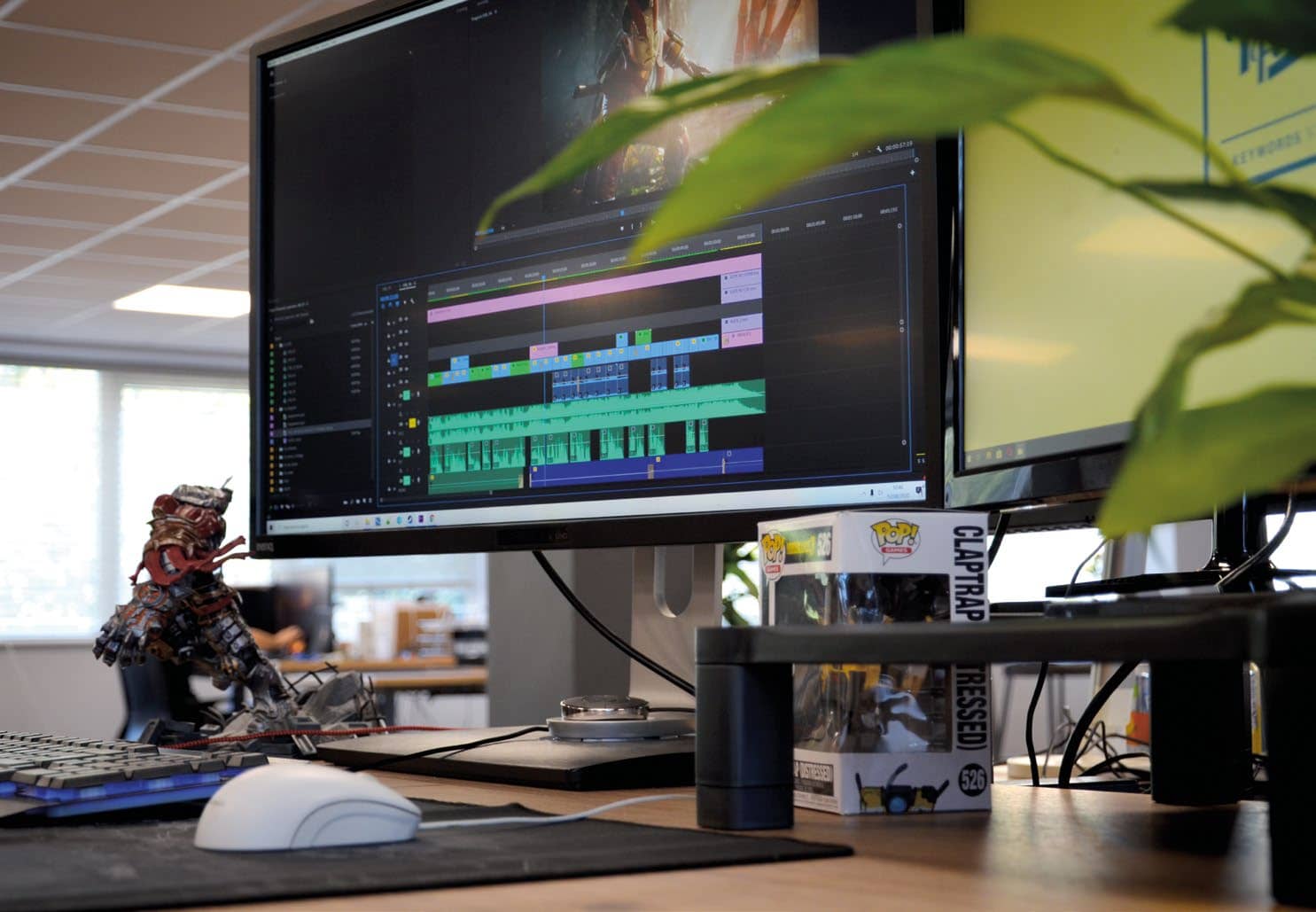 What's your day-to-day life at The TrailerFarm like?
Work life at The TrailerFarm is fantastic, I've been very grateful that everyone is really passionate about what we do. It's really created a great atmosphere to learn and thrive. And how can I forget our daily Tekken tournaments during lunch breaks? I am usually at the forefront of cinematic projects, leading other cinematic artists, managing animators and working with VFX artists. I am often placed as a dedicated artist on these projects as well, due to the amount of hands-on experience I've had with producing cinematics. We are often working directly in our clients' Unreal Engine development builds, utilising all the assets we have available, as well as creating additional assets where necessary. We go through a development process of conceptualisation, storyboarding, 3D blockout/previs, production and final polish. I am usually a key part of all areas of production such as camera work, rendering, lighting and environment creation.
You can read up to 3 premium stories before you subscribe to Magzter GOLD
Log in, if you are already a subscriber
Get unlimited access to thousands of curated premium stories, newspapers and 5,000+ magazines
READ THE ENTIRE ISSUE
December 2020