BUILD A COMPLEX SHAMAN CHARACTER
Marco Rizzotti illustrates how he created this intricately detailed shaman render
In every artist's life there comes a moment when you realise that you need to work on a very ambitious personal project in order to push your skills forward. I had three key points I wanted to be present in this particular artwork. First, I looked for something complex, completely out of my comfort zone both technically and style wise. Second, I tried to keep a good readable design by using a very high number of details. Finally, I wanted to create something that would for sure need planning, dedication and commitment. The goal was to start and finish a complex artwork even considering the short amount of time I am able to dedicate to my personal work, which is about a couple of hours per day.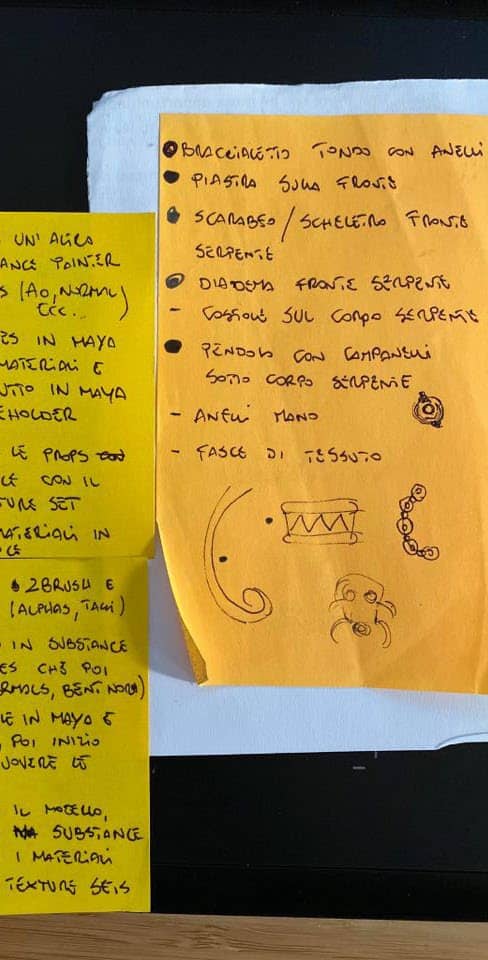 In order to follow my plan I used a fantastic sketch by Dave Rapoza which was perfect for realising all these points. The witch he designed is a complex concept, challenging to translate in 3D, with an incredible vibe and the right mix of mystery, power as well as a sparkle of madness.
Technically speaking it pushed me to create a specific and efficient pipeline establishing the most convenient timing for jumping from one software to the other, just to produce the enormous amount of jewels.
01 PLAN ANALOGICALLY
I was born in the analog era and that's why I prefer writing down my plan and pipeline with pen and paper before starting. In this specific project the focus point was to figure out how to handle the big amount of jewels and props to place all over the sculpture. I decided to handle them in a smarter way by creating a modular system based on a limited amount of components which, by mixing them, would allow me to have a large number of different jewels. This helped to minimise the production time while maximising the results.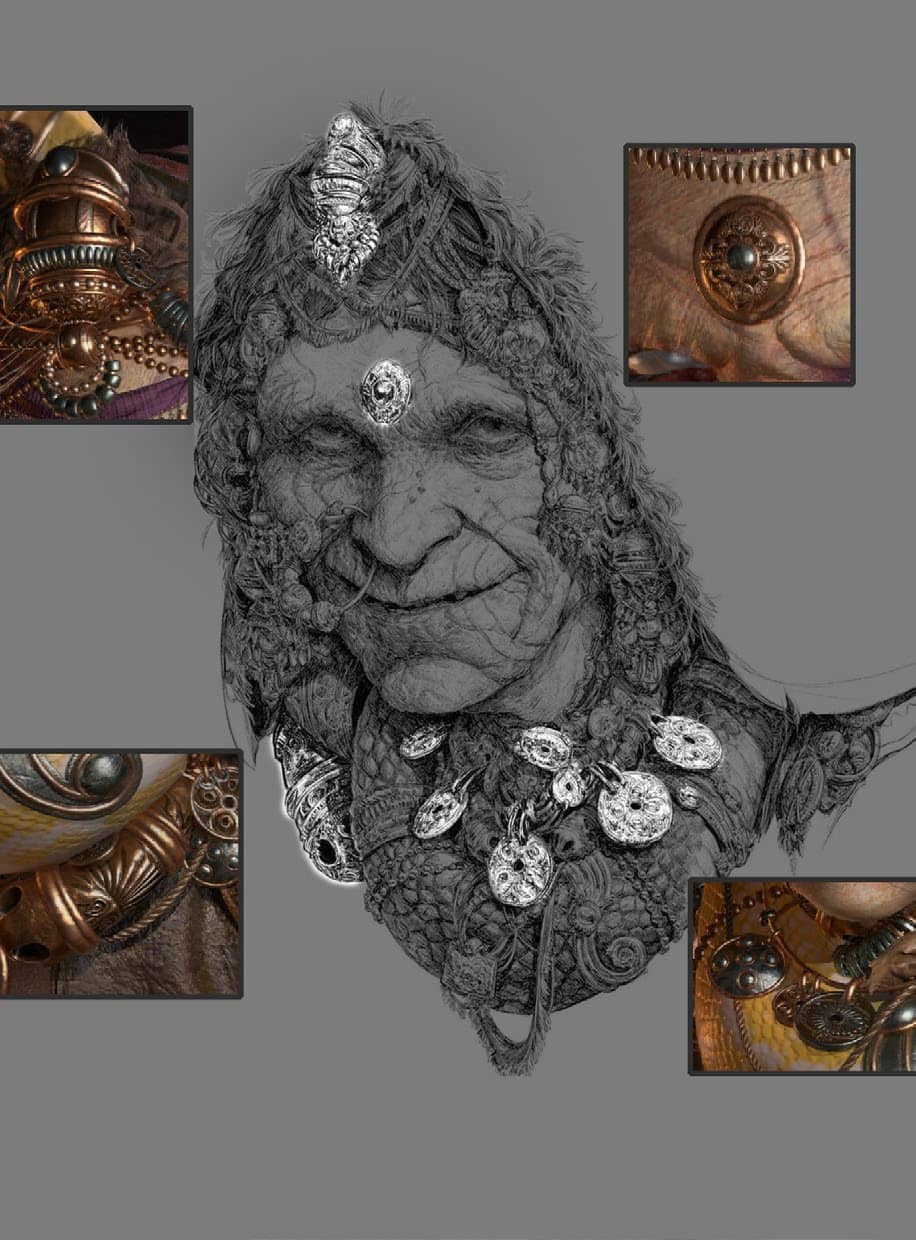 You can read up to 3 premium stories before you subscribe to Magzter GOLD
Log in, if you are already a subscriber
Get unlimited access to thousands of curated premium stories, newspapers and 5,000+ magazines
READ THE ENTIRE ISSUE
October 2020